Staff of Gulangyu Piano Museum [Women Voice]
Gulangyu Island, just off the coast of the seaport city of Xiamen, in southeastern China's Fujian Province, has recently been included as a World Heritage Site. Women employees of the Gulangyu Piano Museum as a group was rated as a National Civilized Women's Post by the All-China Women's Federation.
The Women's Post title was granted as part of the ongoing national campaign Establishing Civilized Women's Posts launched in 10 targeted industries.
Organizers aimed to inspire female workers' ethical standards and skills and encourage them to make a bigger contribution to the growth of their respective fields.
Some 13 females out of a total staff of 19 work at the museum, which is housed in a two-storey building 450 square meters in size.
The museum's unique location of being surrounded by the sea poses a great challenge to the conservation work.
In addition to rigorously controlling humidity, the museum's employees examine each part and component of the instruments, make records, remove dust and do waxing. They are scrupulous in every detail.
To let tourists enjoy the charm of the museum to the full, the staff take part in various training related to pianos and tourism, cultural heritage protection and service quality. They all want to become better guides and players, said an official.
Moreover, the museum has carried out a series of technical competitions to enhance its employees' service awareness, work ability and service level.
In 2016, to further improve its services, the museum carried out a survey among its visitors. In the survey, respondents' satisfaction rate reached up to 99 percent.
Famous for hosting China's only piano museum, Gulangyu was given the name of "Piano Island", with Gulangyu Piano Museum being the brightest pearl on "The Island of Music".
Since it was built 17 years ago, the museum has dedicated itself to displaying the world's most famous and oldest pianos and received over 20 million tourists.
Meanwhile, it has also accomplished many major foreign affairs reception tasks.
All of its exhibits – which include over 100 pianos and 100 piano lamps collected by Australian-Chinese national Hu Youyi – have a history of between 100 to 200 years.
A glimpse of Gulangyu Piano Museum [Women Voice]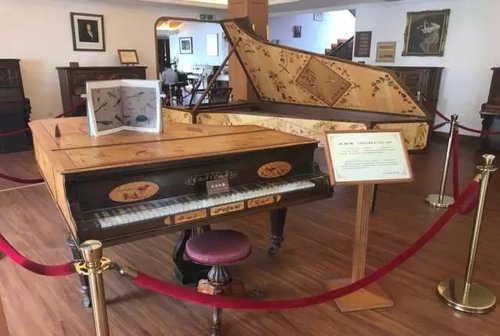 An exhibit of Gulangyu Piano Museum [Women Voice]
Exhibits of Gulangyu Piano Museum [Women Voice]
Volunteers of Gulangyu Piano Museum [Women Voice]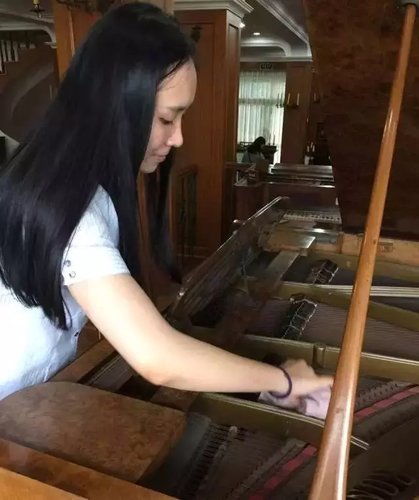 A female staff cleans a piano. [Women Voice]