Zhang Lu at a government conference [Women Voice]
Zhang Lu, 44, wowed the country's TV viewers and netizens recently for her fluent performance as the official government interpreter at a press conference by China's Premier Li Keqiang.
The press conference took place on March 15 at the Great Hall of the People in Beijing, following the closing meeting of the fifth session of the 12th National People's Congress (NPC), the country's top legislative body.
Sitting beside Li, Zhang sported a short haircut and wore a dark tailored suit. "Elegant", "calm", "clear", "coherent" and "capable" were some of the adjectives used to describe her.
Since 2010, Zhang has served as multilingual interpreter at the nation's "Two Sessions" meetings eight years in a row, and at the premier's annual "Two Sessions" press conference seven times.
Education Experiences
Zhang was born in Jinan, capital of east China's Shandong Province, and was admitted to the Department of International Law at China Foreign Affairs University in 1996.
After graduating from the school in 2000, she continued to pursue her education at a university in London where she received a master's degree in foreign affairs.
Interpretation Celebrity
In 2010, Zhang came to particular public attention for her interpretation of technical terms and quotations from ancient Chinese poems and prose. That was during her first appearance at former Premier Wen Jiabao's side during the "Two Sessions".
While expressing admiration for her professional conduct and poise, netizens also expressed with wonder "How much hard work Zhang has poured in to reach today's level?!"
"There are no shortcuts, only constant practice," she said when asked about it. "My colleagues and I are all alike. There's no secret."
Current Working State
When talking about her work at the ministry, Zhang said: "It is somewhat like attending school. I turn on the TV and radio at 8 a.m. and listen to broadcasts of BBC, Voice of Asia and CNN."
"Though I have worked for so many years, this remains a top priority for me every morning," she added.
"It is an unshakable routine, unless there are urgent tasks."
In addition, she reviews and summarizes every day's translations at night.
In reply to online statements that said interpreters at the ministry work overtime till 2 a.m. every day," Zhan said: "We never adopt such fatigue-inducing tactics."
Core Quality for a Capable Foreign Affairs Interpreter
To become a qualified diplomatic interpreter takes skills in multiple aspects, such as politics, language, psychology and body language.
Of them, a central tenet is the handling of policy knowledge. On some occasions, a wrong translation of a term and a tense may lead to a mistaken policy statement.
Therefore, political quality has been regarded as the soul of a diplomat. If someone loses this soul, they will no longer be able to be foreign affairs translators, according to experts.
In 2015 at the International Forum on Translators and Interpreters Education, Zhang gave a speech titled "Thoughts on What Makes a Qualified Diplomatic Interpreter".
"He or she needs to have political sensitivity, maintain strong curiosity, incorporate new things constantly and choose proper interpretation methods," she said.
Once, she told aspiring students that the secret to becoming a good translator does not lie in providing "word-for-word" translation but understanding the integral meaning that people want to express.
Zhang also encouraged new practitioners to have more confidence in themselves.
Teenage Zhang
Zhang hails from an ordinary family. Her mother used to work at a municipal central hospital while her father served at a local railway office. Now they have both retired.
Zhang's parents always respected her choice and never intervened in her interests.
Her former junior high school classmate, Li Gang, recalled Zhang was cheerful and hardworking. She was always the captain of their school's Young Pioneers, with "three stripes" on her shoulder. In addition, she was also the class leader.
Due to her outstanding academic record at junior high school, she became the school's only student recommended for admission to a famous provincial senior high school.
Meanwhile, teenage Zhang showed strong talents in many other aspects.
Jiao Xun, Zhang's teacher at the time, said: "She was also good at organizing activities and was honored as a Municipal Outstanding Student Leader many times."
"Because she sang well, she was also the lead singer for many large-scale activities at school," Jiao added.
After Zhang entered senior high school, she remained a pillar of excellence.
"Zhang has good personality and often took part in school activities. But once she sat down to study, she would be the most hardworking and concentrated," said her senior high school classmate.
According to the classmate, Zhang was awarded as a role-model student nearly every semester. In addition, she was also secretary of her class's Communist Youth League.
"Although she was a girl, she earned the respect of all the students in our class, including the male students. We were all willing to follow her words," added the classmate.
Zhang's famous interpretations of ancient poems and prose cited by Chinese Premier [Women Voice]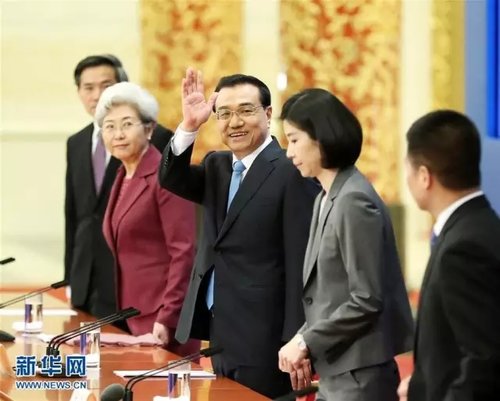 Zhang Lu (R2) at Premier Li's press conference [Xinhua]
Zhang Lu works at Chinese Premier's annual press conference on March 14, 2010. [Women Voice]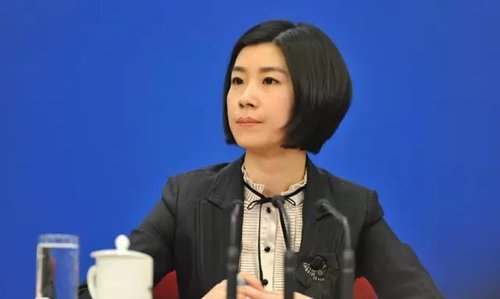 Zhang Lu works at Chinese Premier's annual press conference on March 14, 2011. [Women Voice]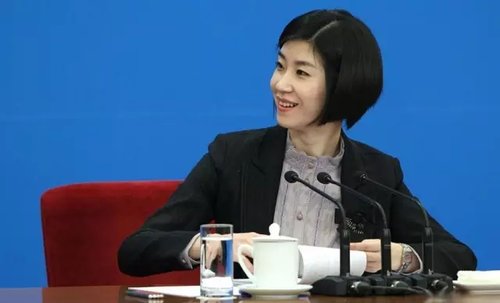 Zhang Lu works at Chinese Premier's annual press conference on March 14, 2012.[Women Voice]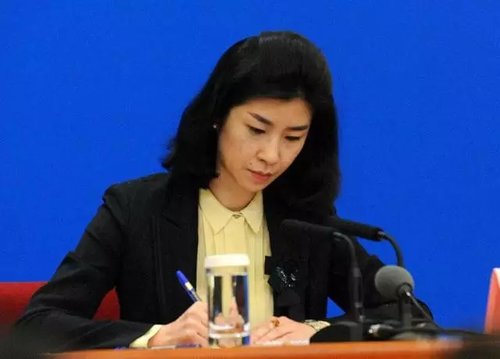 Zhang Lu works at Chinese Premier's annual press conference on March 13, 2014. [Women Voice]
Zhang Lu works at Chinese Premier's annual press conference on March 15, 2015. [Women Voice]
Zhang Lu works at Chinese Premier's annual press conference on March 16, 2016. [Women Voice]
Zhang Lu works at Chinese Premier's annual press conference on March 15, 2017. [Women Voice]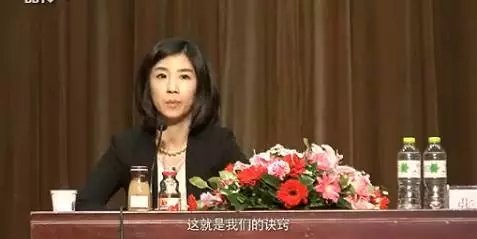 Zhang Lu talks about secrets to her outstanding interpretation. [Women Voice]
Zhang Lu talks about her working state. [Women Voice]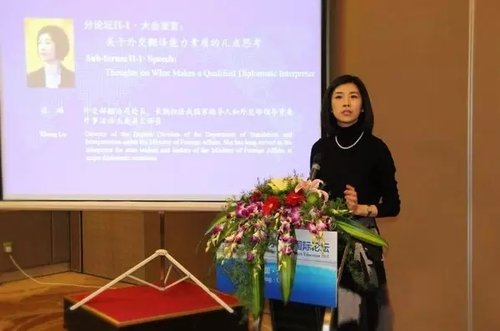 Zhang speaks at the International Forum on Translators and Interpreters Education in 2015. [Women Voice]
Zhang Lu at a government conference [Women Voice]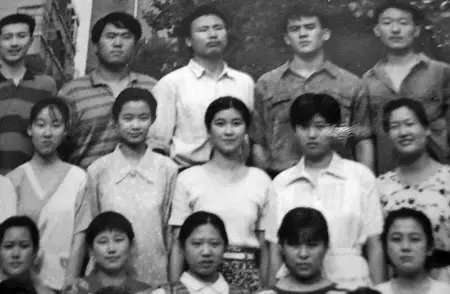 Zhang Lu (second line, C) at her senior high school [Women Voice]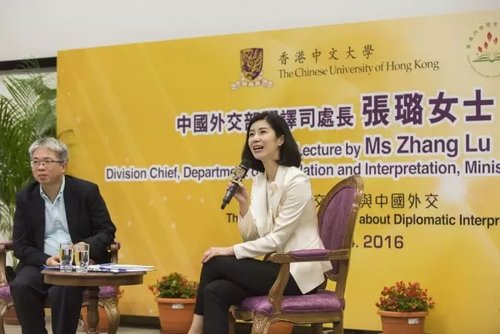 Zhang Lu gives a speech on April 8, 2016 at The Chinese University of Hong Kong. [Women Voice]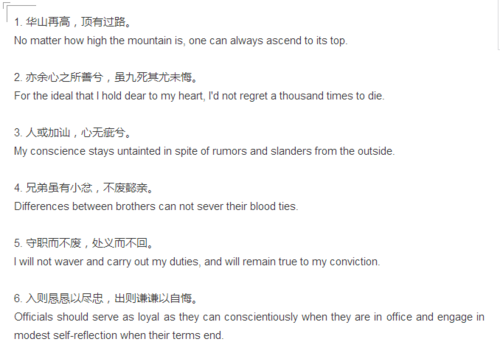 Zhang's famous interpretations of ancient poems and prose cited by Chinese Premier [Women Voice]
(Source: Women Voice/Translated and edited by Women of China)