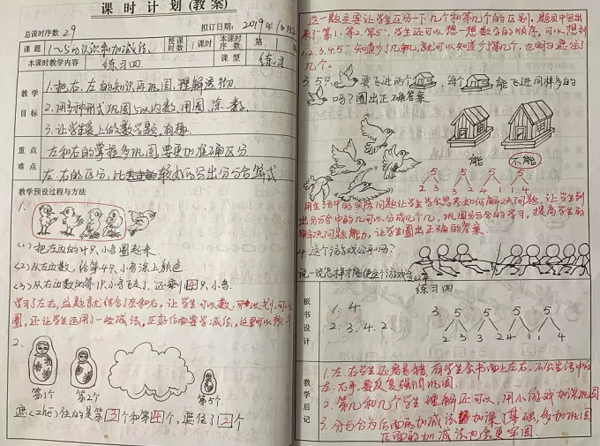 Teaching notes of Hu Xin [For Women of China]
The teaching notes of a rural teacher in Ganzhou City, East China's Jiangxi Province have gone viral.
While making a regular inspection of the Central Elementary School, officials at the Teaching and Research Office of the local Bureau of Education were drawn to a female teacher's teaching notes, and decided to take some pictures. After they were posted online, these photos drew a huge amount of praise.
The dedicated teacher is Hu Xin, who was born in 1997 and is a first-grade math teacher at Shiyuan Central Primary School. According to her colleagues, Hu often works late at the office alone to prepare lessons and correct homework.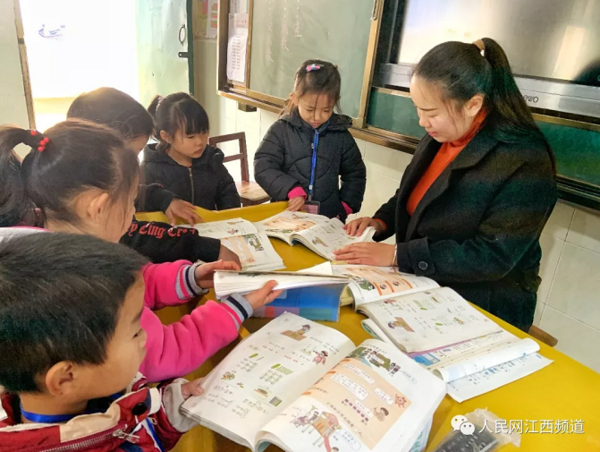 Hu Xin (R) tutors students in mathematics. [For Women of China]
"As a new teacher, I love educating my students. In order to fulfill my original aspiration of teaching and educating people, I never cease to study and cultivate my temperament and character through reading. Meanwhile, I will also learn from my colleagues and top teachers, and spare no efforts to paint beautiful pictures of teaching and education with love," Hu said.
But Hu is not an exception among the dedicated and innovative teachers in our country.
To help students learn the function curve — and see the beauty of it — math teacher Zhu Zhonghai from Yangzhou Higher Vocational and Technical School of Jiangsu uses function curves to draw a woman's figure.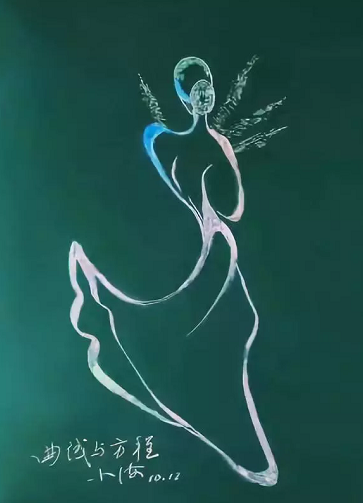 A woman's figure constituted by functions [For Women of China]
Su Xiaohu, a teacher from Jinan Shanda Furen School, gives vivid math lessons to students by combining complex functions with a vision of love.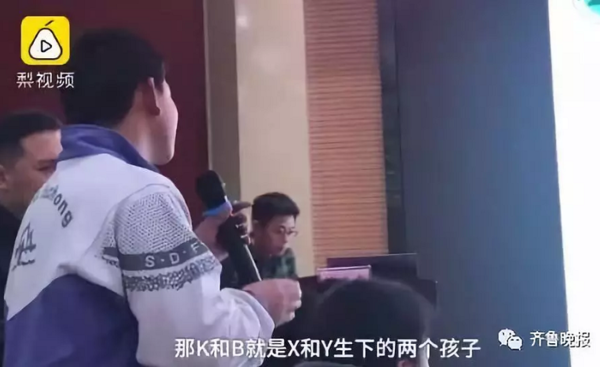 A video screenshot of Su Xiaohu's teaching. [For Women of China]
Furthermore, Chen Tingting, a primary school teacher from Xiamen City, Southeast China' s Fujian Province, has become popular for her unique technique for correcting homework, which has won the approval of students and parents.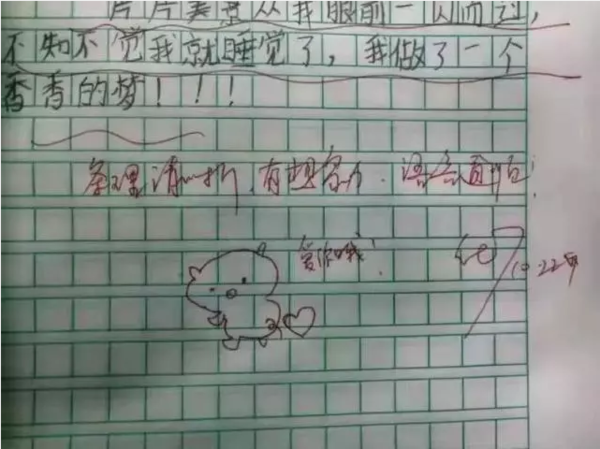 A student's homework corrected by Chen Tingting [For Women of China]
With the efforts of these excellent and devoted teachers, a promising future lies ahead for China's education.
(Women of China)