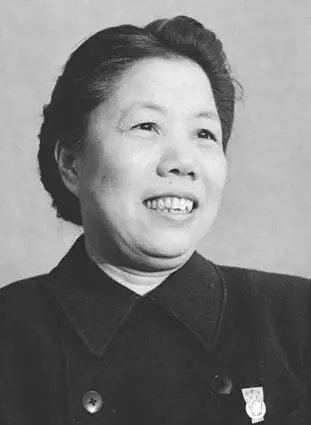 Deng Yingchao [Women Voice]
As this year is the 25th anniversary of the death of Deng Yingchao (1904-1992), a special coverage has been made to honor her revolutionary stories and her love for her husband Zhou Enlai (1898-1976, the first Chinese premier after the establishment of the People's Republic of China in 1949).
For many of us, we only know that Deng was the spouse of Zhou. In fact, she made great contributions and sacrifices to the cause of the Chinese revolution and later rose up to be one of the country's leaders.
Deng was born into an impoverished family in Nanning, capital city of south China's Guangxi Zhuang Autonomous Region, in February 1904. She lived with her mother when her father died at a young age. Later, she went to Beijing and Tianjin in northern China for academic studies.
Deng joined the Communist Youth League of China (CYL) in 1924 and became a member of the Communist Party of China (CPC) the next year. Since then, she dedicated her whole life to the success of the Chinese revolutionary cause and the prosperity of her country.
Deng got to know Zhou during their participation in the May Fourth Movement (an intellectual revolution and sociopolitical reform movement) in 1919. Back then, they jointly took part in modern dramas and their relations didn't develop into intimacy.
Along with nearly 200 young Chinese students, Zhou went to France for self-assisted academic studies under the recommendation of his tutor at Nankai University in November 1920.
Deng recalled that she never expected Zhou would go after her until he sent a postcard to her from Paris in 1923.
Deng got married to Zhou in August 1925 when both of them were working for the revolutionary cause in Guangzhou, capital of south China's Guangdong Province. Back then, Zhou was in charge of political mobility amongst students in the former Whampoa Military Academy, which was created by the Kuomintang, while Deng was secretary of He Xiangning (1878-1972) who was one of the key figures in the early stages of the Kuomintang Party.
After the July 7th Incident in 1937, Deng worked hard to promote the work of the anti-Japanese national united front in Wuhan and Chongqing .
Deng was elected as an alternate member of the CPC Central Committee at the 7th CPC National Congress in 1945. After that, she took many key positions both inside the CPC and the Chinese government. Her posts included member of the Standing Committee of China's National People's Congress (NPC), chairperson of the National Committee of the Chinese People's Political Consultative Conference (CPPCC), vice-president and honorary president of the All-China Women's Federation (ACWF).
During her life, Deng made great contributions and sacrifices to the success of the Chinese revolution, the development of China's political system, the realization of China's reunification, and the protection of women and children's rights and interests.
After the death of Zhou in January 1976, Deng lived alone and wrote an essay in April 1988 to express how much she cherished the beautiful memories of their life together.
In a letter written to the CPC Central Committee in June 1982, Deng expressed a wish that her body would be cremated after an autopsy.
"There should be no funeral for me after my death; The house that I have lived in for years should be given back to the relevant authorities instead of being transformed into a former residence of me and Zhou for the public to visit; my single nephew shouldn't be given any privileges or special favors in violation of the CPC rules as well as disciplines," Deng added in her will.
Therefore, the life stories of Deng and her commitments to the CPC cause have encouraged many of us to pursue excellence in our work, though she has left us for 25 years.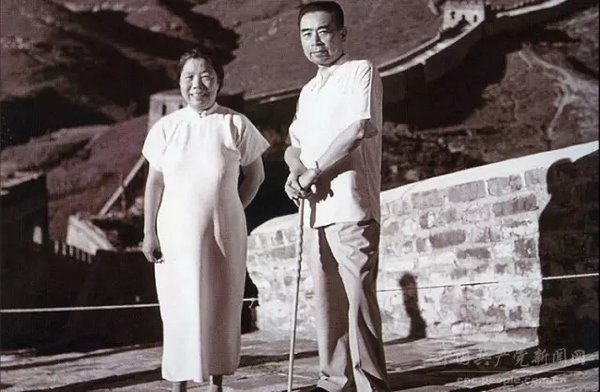 Deng Yingchao (L) and Zhou Enlai [Women Voice]
Deng Yingchao (L) talks with Chairman Mao Zedong about women and children's affairs. [Women Voice]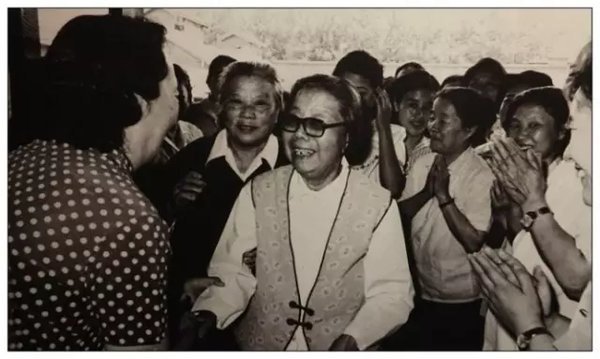 Deng Yingchao (C) shakes hands with a colleague from the All-China Women's Federation (ACWF) at a gathering. [Women Voice]
(Source: Women Voice, China Women's News, Chinanews.com/Translated and edited by Women of China)