Xiao Hong (1911-1942) was a talented female writer and part of the literary circle during the days of the Republic of China (1912-1949).
Although her life span was just half of that of widely known female writer Zhang Ailing (1920-1995), Xiao's literary talent and achievements were comparable to Zhang's.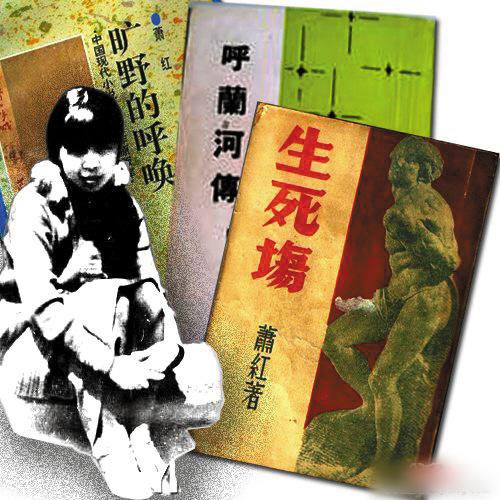 Xiao Hong and her works [Yangcheng Evening News]
At the 85th anniversary of her birth, the United Nations Educational, Scientific and Cultural Organization (UNESCO) hailed Xiao as one of the most outstanding contemporary women writers of her time.
Early Life
In June 1911, Xiao was born as Zhang Naiying in Hulan County, northeast China's Heilongjiang Province. She would later adopt the pen name Xiao Hong for her signature novel, The Field of Life and Death. Her mother passed away when she was young.
In 1927, Xiao attended a girls school in Harbin, capital of Heilongjiang Province, where she learned about the progressive ideas of the May Fourth Movement (1919), as well as Chinese and foreign literature.
When she graduated from the middle school in 1930, Xiao ran away from home to escape an arranged marriage, although she was eventually followed by her fiancé, Wang Enjia.
With no other alternative, Xiao ended up living with Wang. In 1932, facing severe financial difficulties, Wang abandoned Xiao at a hotel when she became pregnant.
As Xiao had no money to pay for the room, the hotel's owner threatened to sell her to a brothel. Xiao had to write to a newspaper publisher for help.
In this way, she met Xiao Jun (1907-1988), who would become the most important man in her life. He worked as an editor at the newspaper and the two shared an interest in literature. They soon fell in love and moved in together, during which time Xiao started her writing career.
In 1933, she wrote the short stories Trek and Tornado, and the couple later published a joint collection of short stories called Arduous Journey.
In 1934, Xiao got to know Lu Xun (1881-1936), one of the major Chinese writers of the 20th century. That same year, Xiao finished The Field of Life and Death, which helped her gain a place among China's literati of the time.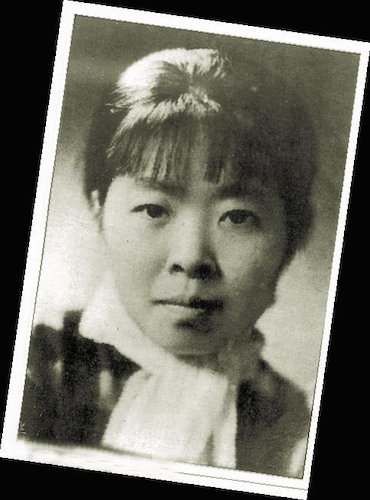 A photo of Xiao Hong [Yangcheng Evening News]
In its foreword, Lu described the work as "a female writer's meticulous observation and extraordinary writing to vividly portray the tortured lives of several peasant women". Lu also declared that Xiao would one day surpass Ding Ling (1904-1986) as China's most celebrated female writer.
In 1935, the couple completed a collection of autobiographical essays titled Market Street, named after the street on which the couple lived in Harbin. Later, Xiao published a long set of poems titled Sand Grains and some short stories, including On the Ox Cart.
Due to various emotional entanglements, Xiao broke up with Xiao Jun and married writer Duanwu Hongliang (1912-1996) in 1938. Two years later, the newly married couple made their way to south China's Hong Kong.
While in Hong Kong, Xiao wrote her most successful long novel, Tales of Hulan River, and a number of short stories based on her childhood, such as Ma Bole and Spring in a Small Town.
Xiao's Tales of Hulan River, which reflects the backward and ignorant mode of social life in northeast China's rural areas by recollecting various characters and life scenes in her hometown, had a preface written by Mao Dun (1896-1981), one of the best realist novelists in modern China, who praised the novel as an epic effort.
Lu also said that Xiao's writing represents the northeastern people's strong will for life and hard struggles with death.
Unfortunately, on the third day that the Japanese army took over Hong Kong in December 1942, Xiao was sent to hospital with severe tuberculosis. As a result of a misdiagnosis, Xiao underwent an unnecessary throat surgery, which left her even weaker and unable to eat or drink.
One week later, Xiao passed away.
Despite having been active in literature for less than 10 years, Xiao left a lasting impact on China's literary landscape and inspired thousands of others like her.
(Source: Yangcheng Evening News/Translated and edited by womenofchina.cn)