Women have fought on the battlefield since the age of cold weaponry. Although their presence has added color to war, destiny has been no kinder to them than to their fellow men warriors.
We look here at the ten most admired women warriors of ancient China.
Fu Hao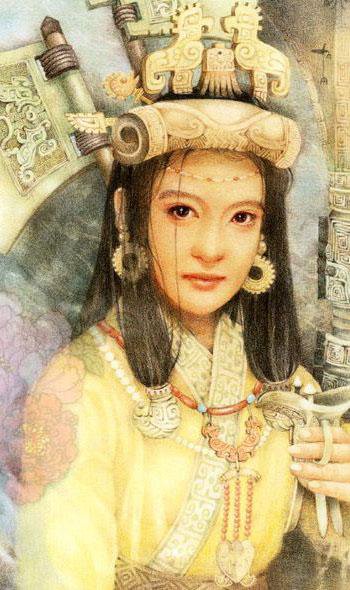 An imaginary picture of Fu Hao [hi.baidu.com]
Fu Hao was the wife of Emperor Wu Ding of the later Shang Dynasty (1300-1046 BCE). Her battlefield exploits are recorded on 200 of the 17,000 tortoise shells unearthed in 1936 in Anyang, Henan Province.
Fu Hao was of immense help in battles against the hostile peoples that surrounded Shang territory. She conscripted soldiers from within her own kingdom and from neighboring states, and was among the generals that led an army of ten thousand in an epoch-making battle.
Fu Hao has the distinction of being buried in a tomb of her own, rather than beside her husband Emperor Wu Ding, as was the feudal tradition.
Please understand that womenofchina.cn,a non-profit, information-communication website, cannot reach every writer before using articles and images. For copyright issues, please contact us by emailing: website@womenofchina.cn. The articles published and opinions expressed on this website represent the opinions of writers and are not necessarily shared by womenofchina.cn.