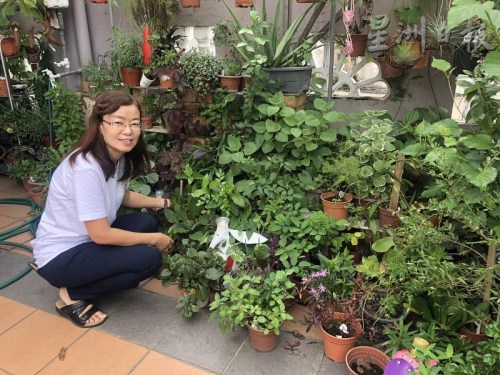 Yao Tingting [Chinaqw.com]
A 50-year-old Malaysian woman has been learning about traditional Chinese medicines and making handmade vanilla soaps to improve her skin condition since her retirement two years ago.
Yao Tingting has been suffering from skin sensitivity since the days when she was a hotel manager. Due to the efficacy of herbal handmade soaps, she taught herself how to make such products through books and online and also took Chinese medicine courses for the past two years to learn about its efficacy.
She also planted a variety of herbal medicines at home to guarantee the purity of the soap. Yao said that she used to have only about seven pots of flowers, whilst that number has now increased to about 200.
Yao said, "I am very fortunate to have contact by chance with Chinese medicine practitioners, whose treatment doesn't require a lot of money. The most important thing is that during the learning process, I can make handmade soaps with different functions based on my knowledge of Chinese medicine to help those in need."
Yao also said that herbal handmade soaps can cure a wide range of problems of the human body and natural materials are not harmful. Many people wanted more of her soaps after seeing good results.
"In order to improve the quality of my handmade soap, I also joined many social media groups and set up chatting groups so that local and foreign friends can share their experiences with each other," said Yao.
She also pointed out that although the use of pesticides may be beneficial, it also reduces the nutrition of herbs and vegetables. Therefore, she has participated in an environmental protection organization as an inspector responsible for checking the authenticity of the organic gardens and farms in Negeri Sembilan to encourage people to better protect the earth.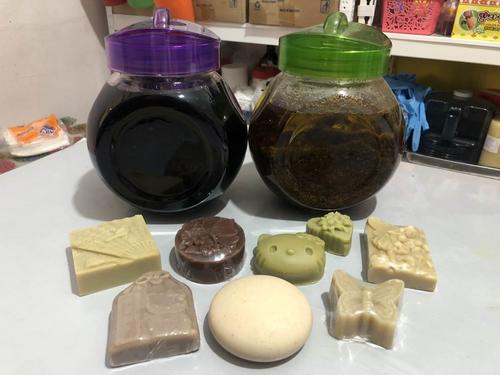 Soaps made by Yao Tingting [Chinaqw.com]
(Source: Chinaqw.com/ Translated and edited by Women of China)
Please understand that womenofchina.cn,a non-profit, information-communication website, cannot reach every writer before using articles and images. For copyright issues, please contact us by emailing: website@womenofchina.cn. The articles published and opinions expressed on this website represent the opinions of writers and are not necessarily shared by womenofchina.cn.