Wang Dan in her history class [Xinhua]
Wang Dan, 25, has served as a special educational needs teacher in Yangchang Middle School, southwest China's Guizhou Province, for three years, out of pure passion for education.
Wang graduated from Suzhou University of Science and Technology in July 2015, with a major in history.
Out of her love for education, she took the examination to become a teacher, and was assigned a post as special educational needs teacher at Yangchang Middle School.
As soon as she arrived, she was appointed to be a head teacher. Due to her lack of teaching experience and unfamiliarity with the new environment, she was faced with great pressure, and would often weep to herself.
However, in order to help the students and prove her teaching capacity as well, she tried all she could to find time to tutor students with poor foundation, and to strengthen communication with students with behavioral problems. Bit by bit, she has developed her own set of differentiated teaching methods.
With the joint efforts of Wang and her students, her history class topped the exam results of their county for three consecutive years.
Meanwhile, Wang also won a number of awards, including Excellent Teacher and Excellent Teaching Expert, among other honorary titles.
By August 2018, Wang has completed her three-year teaching term. And yet, she decided to stay behind and devote her youth to the mountainous area.
Wang Dan answers history questions after class. [Xinhua]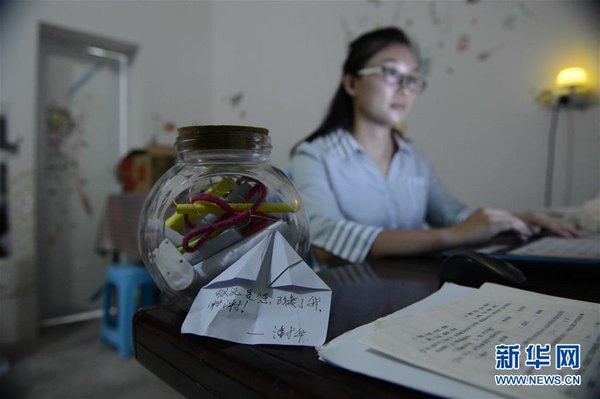 A student gives a little note to Wang Dan [Xinhua]
Wang Dan visits a student
'
s family. [Xihua]
Wang Dan celebrates Teacher
'
s Day with her students. [Xinhua]
Source: Xinhua/Translated and edited by Women of China)