Yang Huiying (R) teaches locals the art of paper-cutting. [Xinhua]
A Bai ethnic woman from Haidong Town in southwest China's Yunnan Province has helped her family become prosperous through running a paper-cutting and embroidery workshop over the past decades, and now passes down her skills to young people.
Yang Huiying, 54, is Yunnan's provincial-level representative inheritor of intangible cultural heritage.
After graduating from junior middle school, Yang started paper-cutting with support from her family and friends. She used to carry a pair of scissors and paper with her wherever she went and practiced after she finished her farm work.
Due to her diligence and innovation, Yang integrated the traditional style of the Bai people with outstanding works of other ethnic groups and created many paper-cuttings and embroideries with high standard.
The patterns of Yang's embroideries are used for bridal wear and items such as aprons, hems, sachets, pillows and embroidered shoes. She is able to create over 200 kinds of patterns for aprons.
Yang's paper-cuttings also have rich patterns and feature vivid imagery.
Yang's handicrafts, rooted in the daily lives of Bai people, are popular among locals, and have been sold in many places at home and abroad.
Under the meticulous guidance of Yang, her daughter and daughter-in-law also learned paper-cutting and embroidery and both won the title of Inheritor of Dali Municipal-level Intangible Cultural Heritage in 2015.
Apart from managing their own workshop, they contributed their efforts to carrying forward the outstanding culture of the Bais and guiding local young generations to learn, too.
Yang's training classes, involving the history and categorization of Chinese embroidery, have helped young people master the skills and encouraged them to start businesses or find good jobs.
In order to better promote skills of paper-cutting and embroidery, Yang opened an exhibition room in her own workshop to display her family's handicrafts and various traditional costumes.
These exhibits have attracted local people and tourists and made them experience the charm of traditional crafts.
Yang has been conferred with many titles including Dali Folk Arts Master and Dali Female Entrepreneurship Mentor among others.
"I am proud that not only my family inherit the paper-cutting and embroidery skills, but local young people pay more attention to traditional arts," said Yang. "I hope I can do my best to help pass down the traditional skills of my ethnicity from generation to generation."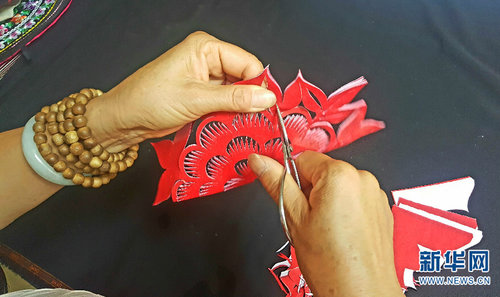 Yang makes a paper-cutting. [Xinhua]
Yang creates various patterns in her embroideries. [Xinhua]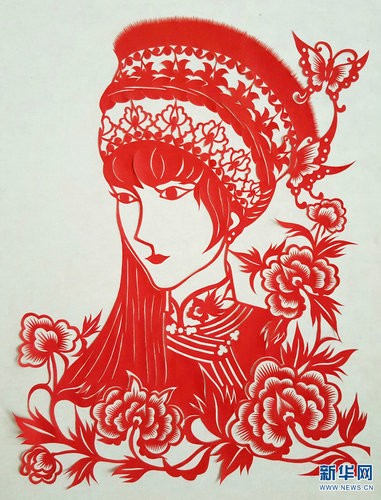 A paper-cutting work made by Yang [Xinhua]
Yang teaches her daughter and daughter-in-law about paper-cutting and embroidery. [Xinhua]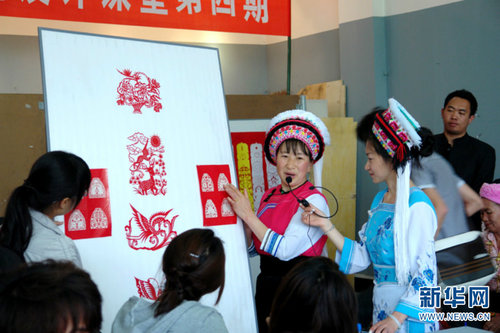 Yang explains paper-cutting skills to students. [Xinhua]
Yang teaches local people paper-cutting skills. [Xinhua]
Yang introduces her family's handicrafts and various traditional costumes to tourists. [Xinhua]
(Source: Xinhua/Translated and edited by Women of China)