Chen Mei at her office [Courtesy of Chen Mei]
A grassroots government employee from Southwest China's Sichuan Province has dedicated herself to serving the public to help with their tax issues for over two decades, whilst also being closely engaged in charity affairs.
Chen Mei, 44, is a member of the committee of the Communist Party of China (CPC) in Jintang County Office of the State Administration of Taxation (SAT) in Chengdu, capital of Sichuan.
Chen has spared no efforts to help her first son, who was born with cerebral palsy, lead a normal life.
Thanks to nonstop rehabilitation programs, the boy, who is 18 this year, has successfully completed his academic studies in elementary and junior middle school besides learning to walk on his own and talking with friends.
Nevertheless, Chen has never asked superior officials for special favors to allow her to take care of her physically-impaired son.
On the contrary, she has performed soundly in her work and tried her best to optimize all accessible resources to better meet the needs of taxpayers and relieve them from relatively complicated procedures in paying their taxes in the past.
For instance, she created an easily understandable map to inform local enterprises of preferential taxation policies accessible to them shortly after her transfer to the SAT's branch in the district of Qingbaijiang in 2006.
Thanks to her efforts, the district taxation office later ranked first in the assessment of the management of corporate income tax amongst its counterparts across Chengdu.
Chen took charge of disciplinary inspection and Party-building affairs when she went to her current workplace in August 2016.
Although Chen is preoccupied with normal work and the attendance of her son, she has never stopped her quest for fresh taxation knowledge over the past years.
Furthermore, she has been enthusiastic about the assistance of other underprivileged people in her daily life.
Apart from being proactively relevant in online charity programs, she has developed a relationship of partner assistance with three impoverished families and two rural "left-behind" children or those whose parents have left their hometowns to find employment in far-off cities.
In addition, Chen often provides professional guidance and psychological counseling to visiting parents in their children's rehabilitation towards cerebral palsy.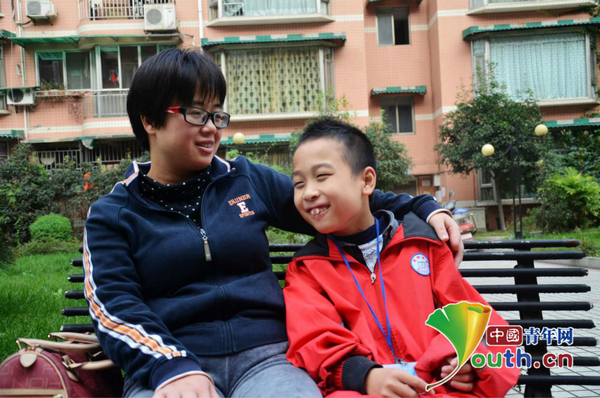 Chen Mei and her son [Courtesy of Chen Mei]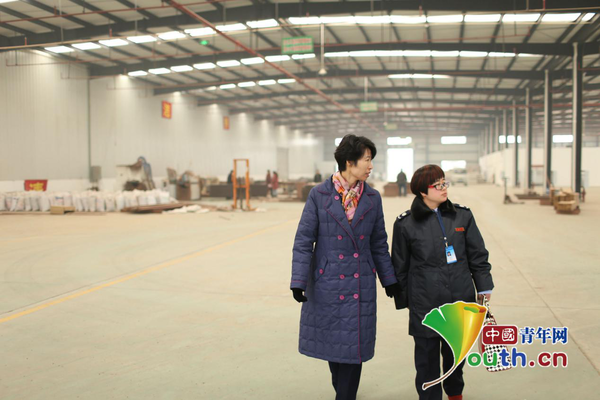 Chen Mei (R) holds an inspection tour of a local factory. [Courtesy of Chen Mei]
Chen Mei (C) takes part in a charity event. [Courtesy of Chen Mei]
(Source: qclz.youth.cn /Translated and edited by Women of China)