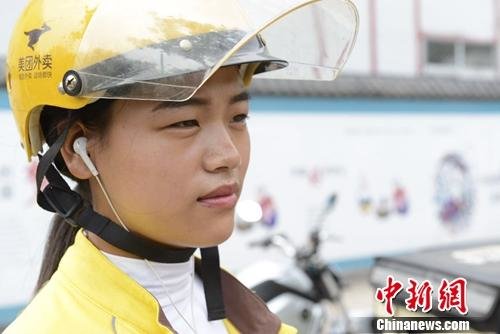 Huanhuan [chinanews.com]
"My involvement in the delivery of online-ordered meals has given me more time and a higher income," a young woman from north China's Shanxi Province said without hesitation during an interview.
The female delivery person, called Huanhuan, was born in 1994 and has been involved in the booming industry in Beijing for nearly a year.
The China Internet Network Information Center (CNNIC) noted in its 39th Statistical Report on Internet Development in China that as of December 2016, China had 209 million netizens using online meal ordering services, accounting for 28.5 percent of the total, with a year-on-year growth of 83.7 percent.
The rise of online meal ordering services has remarkably transformed Chinese people's lifestyles and occasioned many conveniences to them. If people do not want to go out against harsh weather, they can choose to book their meals on relevant platforms in their offices or at home.
However, such a convenience can only be realized via the hard work of thousands of delivery persons shuttling across the capital city.
There are more than 30 delivery persons working at the online-ordered meal distribution site where Huanhuan works in Xinjiekou in Beijing. As the only woman amongst them, Huanhuan can complete the delivery of around 20-30 orders per day and her monthly performance is above the median level.
From the beginning, Huanhuan's family disapproved of her working in such a business on the grounds that she may encounter traffic accidents and experience many difficulties in the delivery process. Moreover, the public have a stereotype over women's engagement in it as well.
Nevertheless, Huanhuan never regrets giving up her previous job as a golf caddie and joining her current profession. The new job can ensure her monthly salary surpasses 6,000 yuan (U.S.$ 896), with which she is satisfied. In addition, she is expected to have more off-duty time and thus can enjoy her personal life.
Huanhuan disclosed that a majority of customers have given positive comments on her service, and added that she tries her utmost to win their understanding if she fails to deliver meals on time under the adverse impact of bad weather.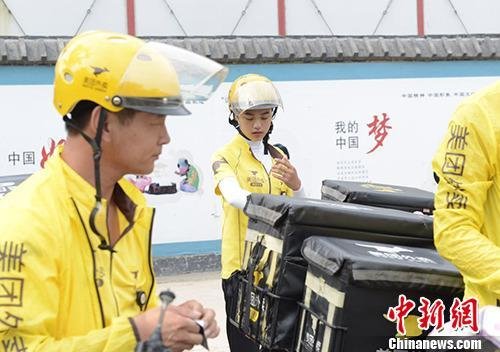 Huanhuan (C) prepares her delivery. [chinanews.com]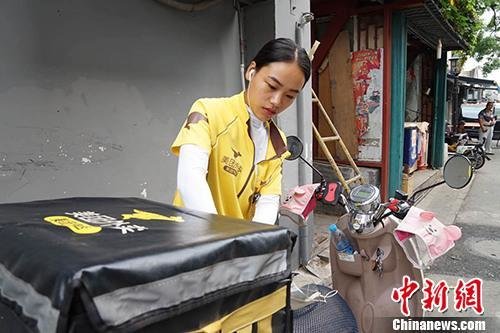 Huanhuan parks her vehicle in front of a customer's door. [chinanews.com]
Huanhuan making a delivery [chinanews.com]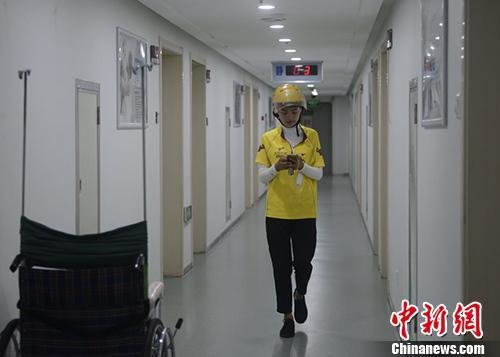 Huanhuan walks in a building's corridor, where she is expected to deliver foods. [chinanews.com]
(Source: chinanews.com/Translated and edited by Women of China)