Wu Yuping (B) and a patient [Wuhan Evening News]
A 42-year-old doctor from central China's Hubei Province, who returned home last October after finishing a year-long tour conducting medical relief work in southern Africa, recently shared her overseas experiences.
Wu Yuping is vice director of the Department of Gynaecology and Obstetrics at the No.1 People's Hospital of Jiangxia District in Wuhan, capital of Hubei.
"It is my duty to heal the wounded and rescue the dying. Medical care has no boundaries," said Wu to visiting officials from the Wuhan Women's Federation led by its vice-president, Li Hongjing.
"I will continue doing my part with a strong sense of commitment and responsibility to meet the expectations of our country and people."
Making Preparation
In March 2015, after a long selection round conducted by the Hubei Health and Family Planning Commission, Wu became a member of China's 10th medical relief team sent to Lesotho, a landlocked country inside South Africa.
"In the beginning, my family members worried a lot not only because of the country's harsh conditions but rampant diseases," she explained.
Along with a subtropical steppe climate, Lesotho has a high incidence rate of AIDS and tuberculosis. An alarming 70 to 80 percent of hospital patients suffer from AIDS. Serving in a surgical department, Wu was exposed to a high risk of infection.
In the meantime, her young son and elderly mother-in-law also needed her care.
However, when she thought of African people tormented by diseases, and her duties as a medical worker, she threw herself into the subsequent five-month training without hesitation.
Reaching South Africa
In October 2015, Wu set out on her journey and reached Motebang Hospital in Leribe.
Although known by locals as the region's largest public hospital, it actually operates out of several single-storey buildings and has only 24 medical workers. It looked like a Chinese township hospital in the 90s, Wu recalled.
She was well prepared mentally prior to her departure, but was still shocked by what she saw. "Conditions were even worse than my expectations," she said.
Unaccustomed to the local environment, she contracted chronic diarrhea and hypertension early into her trip. But she put aside her discomfort and concentrated on treating local patients.
She recalled that the first surgery she conducted in Lesotho was on a mother who had experienced a hemorrhage from childbirth.
"It was not a difficult procedure but the conditions were poor. We even encountered a power failure during the operation and had to use a flashlight," she remembered.
Overcoming Harsh Conditions
Shortly after their arrival, Wu and her colleagues encountered a hot drought, the worst one in 50 years. It led to a two-month cut-off in water supply. So, they had to buy well water for cooking and washing clothes.
"At that time, taking a bath was too much to hope for," she recalled. "But what we thought of was our motherland and how to fulfill the mission it had entrusted to us in a perfect manner, rather than the hardships."
Overcoming assorted difficulties, Wu and her teammates worked with great dedication, often performing several surgeries in a day.
"Due to traffic and personal economic conditions, people from remote mountain villages had great difficulties in receiving medical services," she said. "Some even couldn't afford to take a bus and walked dozens of kilometers to the hospital. However late it was, we still persisted in treating all the patients."
Whilst Wu was overseas, she carried out 398 operations and received 7,112 outpatients.
Paying Free Medical Visits
In addition to her work at the hospital, giving voluntary medical services outside in the local community was another task for the relief team.
The region is over 3,000 meters above sea level. Driving on the winding mountain roads, they often ran into various problems. Once, they suffered three blow-outs on their way to making a free medical visit. "Out there, both the drivers and the doctors have to be versatile," Wu explained.
During the one-year relief work, Wu and her colleagues carried out 18 volunteer medical visits and distributed 140,000 yuan (U.S.$ 20,200) worth of free medicine.
Moreover, Wu also joined the treatment of Lesotho's Prime Minister and his relative who was paralyzed for seven years. Under their tender care, the relative gradually regained hand functions and some leg functions.
Wu and her colleagues' stories were reported by local media many times. They built profound friendship with local residents.
"If needed, I will go to Africa to provide new relief work without hesitation and bring the love and care of Chinese people to our foreign friends," Wu concluded.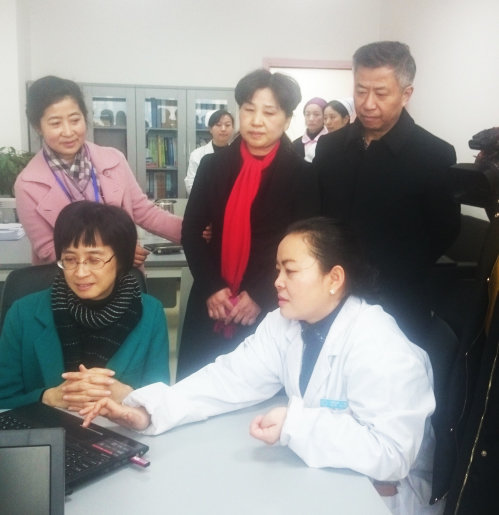 Officials from the Wuhan Women's Federation visit Wu Yuping (front,R) on December 12. [hbjx.ccoo.cn]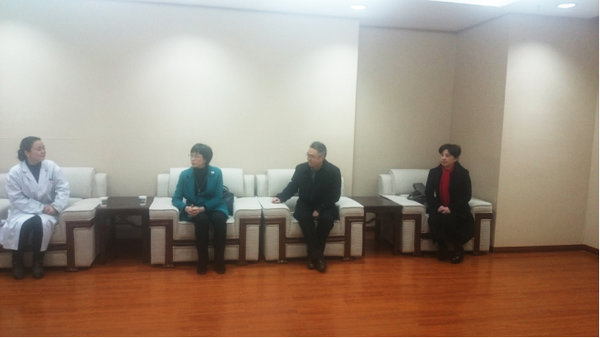 Wu Yuping (L) tells her stories as a volunteer medical worker in South Africa to officials from the Wuhan Women's Federation. [hbjx.ccoo.cn]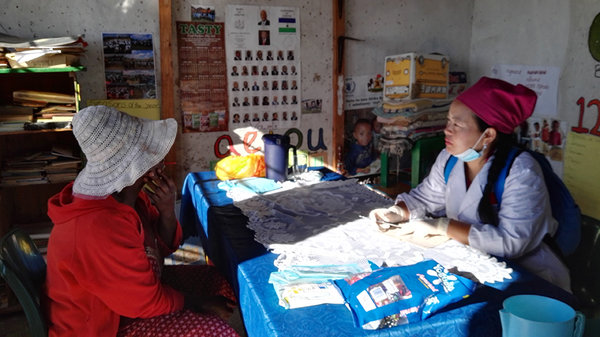 Wu Yuping (R) provide services to a patient in Lesotho. [hbjx.ccoo.cn]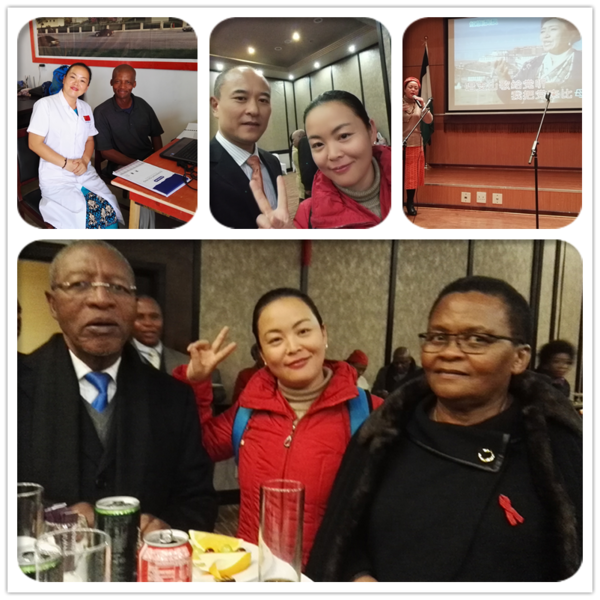 Wu Yuping in Lesotho [hbjx.ccoo.cn]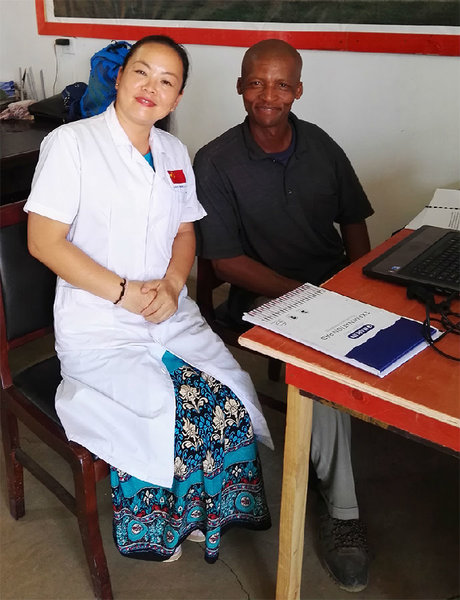 Wu Yuping (L) in Lesotho[hbjx.ccoo.cn]
Wu Yuping and her colleagues in Lesotho[hbjx.ccoo.cn]
(Source: China Women's News/Translated and edited by Women of China)