Dong Qing speaks at the event on Thursday. [CCTV]
As the TV competition Chinese Poetry Conference drew to a close with record viewing figures recently, another seasonal show hosted by anchor Dong Qing is set to hit the country's small screens on Saturday.
As host and producer of The Reader, a national book-reading contest, Dong attended a promotion event on Thursday for its upcoming premiere on CCTV (Central China Television) in Beijing.
According to her, the books featured on the program are extensive, including Chinese literary classics, Zhu Shenghao's Love Letters, and other works that express "collective memory and public emotions".
When it comes to her original intention of creating the show, she said: "Reading belongs to everyone. It's a means of spreading ideas, conveying emotions and inheriting spirits."
"So far, I have set foot in almost all forms of entertainment programs and variety shows. I needed some change," she added.
Dong said that The Reader places emphasis on individuals, by painting a broad picture of their lives and linking those belonging to different eras and locations through emotional bonds.
"The first focus in the show is the guest. As per different topics, each guest tells his or her own stories by reading from literary excerpts.
"The second focus is the author. By listening to guests' reading, audiences can also relate to the author and feel the heartbeat behind their words.
"The Reader is not only meaningful for Dong Qing but is of great significance to Chinese audiences and China's cultural inheritance," said another famous anchor of CCTV, Bai Yansong.
Dong Qing (R) and Bai Yansong (L) at the event on Thursday [CCTV]
Dong Qing at the event on Thursday [CCTV]
Dong Qing (front) speaks at the event on Thursday. [CCTV]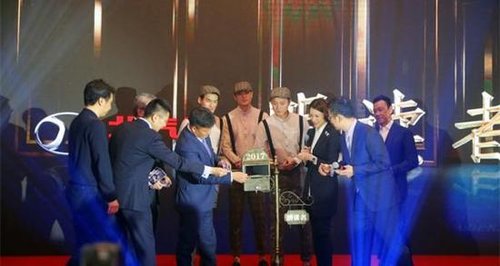 Dong Qing (R3) at the event on Thursday [CCTV]
Dong Qing (L) talks with guests at the recording studio of The Reader. [CCTV]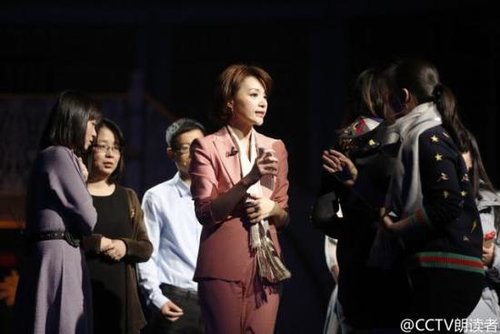 Dong Qing (C) talks with guests at the recording studio of The Reader. [CCTV]
(Source: jwb.com.cn/Translated and edited by Women of China)