Jiang Yuhong on her farm [hqrw.com.cn]
A female entrepreneur from Beijing has made a successful career by developing her own brand of greenhouse tourism over the past five years.
Sun Yuhong, a native of Shanghai, is president of Beijing Aka Holding Company, which operates eco-farms that are open to tourists and also lease small plots of land to urban growers.
Early Life
Sun came top in the city's college entrance exam at 18 and later obtained an MBA, a master's degree in marketing and a doctorate in management from the University of Birmingham, the UK.
Whilst overseas, she and her husband were both CEOs of a multinational company. After her return she set up a cloud computing firm, providing global groups with data analysis services.
Aspiring to the tranquility of country life, in 2010 she left the city in the face of strong opposition from her parents and rented some 3 acres of farm land in the suburbs of Beijing.
Too busy to reap all her produce during the harvest seasons, she asked her friends for help. Unexpectedly, working together in the fields brought them immense happiness. She then set her mind to let more people share this kind of joy.
Running Ecological Farms
In 2012, she contracted 20 greenhouses and started her own vegetable-growing business.
In contrast to plants in other farms, those at Sun's sites are mostly odd varieties such as red okra and green tomatoes achieving great popularity among urban white-collar workers.
On her farms, some customers rent plots and some come to pick the vegetables for themselves, while Jiang remains in charge of management and commission.
"It's up to clients what to grow," she said.
"Many urban families bring their children here. We often receive 400 to 500 tourists a day, even though they need to make a reservation beforehand."
In 2013, she set up two other greenhouses as parent-child kitchens.
Extending Business
By 2015, the number of greenhouses developed by her had exceeded 200 and people from nearly 100 Fortune 500 companies had visited her farms.
To involve customers into the production process, she developed a system to monitor the vegetable patches remotely.
In 2016 she extended her ecological greenhouse business into the east China cities of Hangzhou and Shanghai, their annual sales volume surpassing 1 million yuan (U.S.$ 14,524,750).
Having achieved nearly 10,000 members of her greenhouse business, Jiang is now developing a country lodging brand and hopes more and more urban residents can go to the villages to connect even more with nature.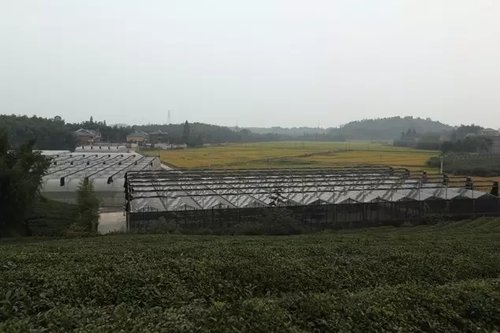 Zhu's greenhouses [sanwen.net]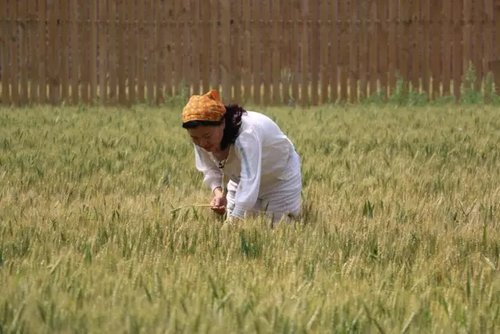 Zhu works on her farm. [sanwen.net]
Zhu works on her farm. [CCTV]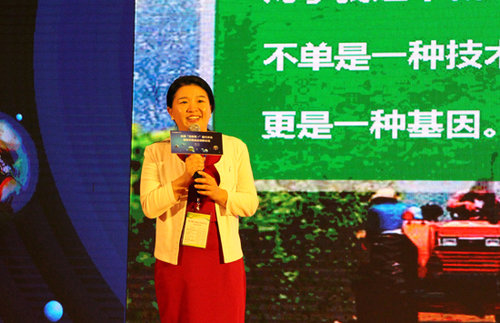 Jiang Yuhong speaks about internet-connected agriculture.[ crnews.net]
(Source: sqcszh.com/Translated and edited by Women of China)