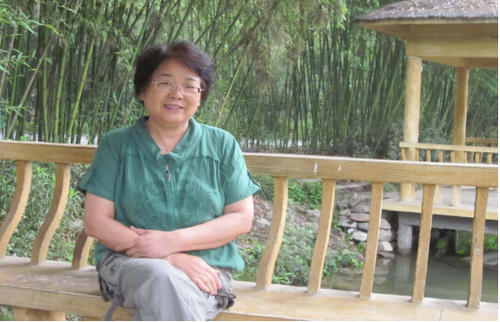 Wu Yuling [China Daily]
Wu Yuling, a famous painting and calligraphy expert who uses the pen name Lianqiao, has dedicated herself to her art wholeheartedly ever since she was a young girl, according to a recent media profile.
Wu is a native of east China's Jiangsu Province. Last year, she was awarded the title of Advanced Individual by the Chinese Traditional Culture Promotion Society of the Ministry of Culture.
Now working and living in Luoyang, central China's Henan Province, she is well-known for painting landscapes, calligraphy and flowers such as plum blossom or peonies. She is open-minded and and excels at painting freehand.
She is also a member of Henan Provincial Art Association and Henan Provincial Calligraphy Association.
When Wu first took up calligraphy and painting as her hobby, she studied the merits of other masters intensively, and gradually formed her own unique style.
Her works are inspired by poetry and other art forms, and she has won multiple prizes at many national painting and calligraphy exhibitions.
She says the essence of Chinese painting is the use of brush and ink and the practice is the "concentrated beauty of real life."
Luoyang is known as the city of the peony, and Wu has been deeply affected by this type of flower. The peonies in Wu's works are magnificent, graceful and dynamic.
Several of her large-scale peony paintings have been presented as gifts to other counties by Chinese diplomatic missions.
Meanwhile, collectors have praised Wu's combination of plum blossoms and her personality. Whether depicting a plum or a peony, she states that she uses all her heart and soul to paint.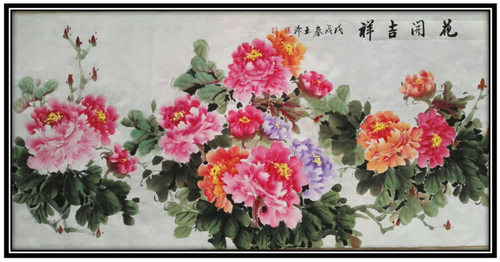 A peony painting by Wu Yuling. [China Daily]
One of Wu Yuling's plum blossom paintings. [China Daily]
(Source: China Daily/Translated and edited by Women of China)