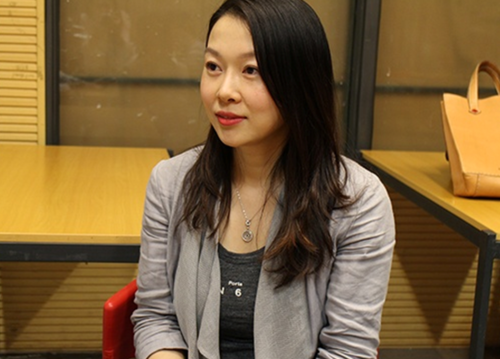 Wang Wenwen [Provided by Xinhua]
Expert lacquerware carver Wang Wenwen recently explained in an interview why she thinks innovation is so important in protecting the ancient craft.
Lacquerware carving is one of the most famous traditional crafts in Beijing, where it is listed as a national-level intangible cultural heritage.
To make a single product, she has to apply hundreds of layers of lacquer before the object is finally carved. All in all, there can be up to 20 steps in the manufacturing process.
The arthas been used for royal decorations and State gifts due to its elegant modeling, pleasing figuration and lustrous color.
Yet, this opulent craft is endangered in modern China.
Wang says, "There are only around 20 Beijing lacquer carving experts in the country."
Several reasons contributed to its demise, including increasingly expensive raw materials, complicated procedures, high startup costs and conflicts between traditional small workshops and big firms.
To save this legacy, Wang said, "Innovation must be derived from inheritance. The craft itself is the most important thing to protect."
She believes that the craft as passed down from the history is highly advanced and should be preserved.
In addition, she emphasizes the importance of using new materials and new skills to produce innovations.
To make visually pleasing products, it is necessary to improve the craftspersons' "ability and aesthetic sense," according to Wang.
The government-backed program Intangible Cultural Heritage Inheritor Training Plan (2016-2020) was launched in Tsinghua University last July.
Masters from various segments of life were selected to explore how to protect and revive the dying art.
Wang also stressed the urgency to popularize knowledge of lacquerware. She says: "At least that way we let the public know what it is and how it is made."
The company she is working for currently has built a Chinese modern carved lacquerware museum and a showroom to exhibit finished products alongside videos.
(Source:Xinhua/Translated and edited by Women of China)