Kong Dexin [Women of China English Monthly]
Kong Dexin is a Chinese woman who was born in the 1980s, and who shares an interest in traditional Chinese culture and art with many other Chinese at her age. In particular, she has a special connection with Kong Zi, commonly known as Confucius, who was the renowned ideologist, educator and politician during ancient China's Spring and Autumn Period (770-476 BC), and who developed the philosophy of Confucianism. Kong Dexin is a member of the 77th generation of Confucius' offspring. A graduate of Beijing Dance Academy, Kong Dexin in 2013 directed her first dance. That drama highlighted the life story of Confucius. Since that drama debuted at the National Centre for the Performing Arts, in Beijing, in August that year, it has been performed more than 100 times throughout the world. "One thousand spectators may have one thousand views about Confucius. For me, personally, I hope this drama draws my ancestor 'back to earth,' reflects his real-life situations and helps spectators feel closer to him," Kong Dexin tells Women of China.
Prior to 2002, when Kong Dexin enrolled in the choreography department of Beijing Dance Academy, she studied Chinese dance at the Shanghai Dance School for six years. Her interest in dancing started when she was a little girl. However, due in part to her height, she realized, while she studied in Shanghai, it would be very difficult for her to become an outstanding dancer.
"I was short for a dancer. Although I didn't have any advantages, in terms of my height, my teacher often praised me for my good sense about music and dance. So, I started to think how I would be able to keep working in this field (dance), even though I could not be a good dancer," Kong Dexin recalls. She eventually figured out a way; she decided to study choreography at Beijing Dance Academy.
Kong Dexin began working as a choreographer at China National Opera and Dance Drama Theater after she graduated from Beijing Dance Academy. She was promoted to chief director in 2013. At that time, she told leaders of the theater that she hoped to direct a dance about Confucius. The leaders thought about her special connection with the renowned "wise man" from ancient China's history. They agreed to stage a story about Confucius. When the dance, Confucius, was performed in Beijing in August 2013, it was the first time that the great ideologist, educator and politician during the Spring and Autumn Period was presented to spectators as the main character of a contemporary dance.
When asked about her understanding of Confucius, Kong Dexin answers: "I never consider him a 'wise man,' who lived in an era more than 2,000 years from our lives today. A sculpture of him is in my home. When I was a kid, my grandfather took me to Confucius' tomb, in East China's Shandong Province, every year, to worship our ancestor. For me, Confucius is the origin of our big family. Through the dance, I hope spectators will see Confucius as an elderly man, who went through hardships while he was traveling across various kingdoms during the turbulent times. When he finally relocated to Kingdom Lu, he realized it was already too late for him to fulfill his goals in politics, and he lived there in depression until the end of his life."
Kong Dexin says no one is born to be a great thinker, or an outstanding artist. "Each person has to go through hardships to reach the prime moment of his/her life. So did Confucius. I think my drama, to some extent, brings him from the altar of worship to the world in which ordinary people are living. I want to show spectators the uneasy part of his life," Kong Dexin says.
She explains how the drama's theme song, Virtues of the Silent Orchid, was inspired by a poem written by Confucius. "When Confucius was traveling across various kingdoms, he saw orchids blossoming silently among the grass by the roads. He thought about himself, and he wished he could grow like those orchids. Many of our spectators cried when they listened to the theme song," she says.
Dance drama, Kong Dexin adds, is a form of art that uses body language to build the connection between the performers and the spectators. Compared with opera, musical comedy and other kinds of stage plays, dance drama enables performers to communicate more directly with spectators. Since its 2013 debut in Beijing, the drama, Confucius, has been performed in many theaters around the world.
In July this year, Kong led her troupe to Forli, a city in North Italy, to perform Confucius during a local art festival. She was impressed by the locals' warm welcome. "We held a conference to introduce the drama before it was performed in Forli. Reporters from several Italian media outlets applauded after I answered all of their questions … I was excited, because I knew I was spreading part of the very best of Chinese culture to people in Italy. Such a performance would help them better understand the charm of traditional Chinese culture and art," Kong Dexin recalls.
She compares traditional Chinese culture to gold, the shining light of which can be recognized by people from all around the world. She believes it is the mission of Chinese youth to truly appreciate the culture passed from their ancestors, and to inherit, protect and spread the beautiful Chinese culture.
At the invitation of the municipal government of Luoyang (a city in Central China's Henan Province) and Luoyang Opera and Dance Drama Theater, Kong in 2014 directed a drama about Guan Yu, a general who served under warlord Liu Bei during the Eastern Han Dynasty (AD 25-220). "Guan Liming, president of the theater in Luoyang, is an offspring of Guan Yu. When we discussed the drama, he said it was such a lucky thing that he cooperated with me, an offspring of Confucius, to work on the performance about his ancestor," Kong Dexin says.
To date, she has directed three dramas, and those dramas have depicted the lives of Confucius, Guan Yu and Wang Zhaojun (a renowned Chinese beauty), each of whom left his/her mark on ancient China. When she selected the actors/actresses for the dramas, Kong Dexin always asked the candidates, who were mostly young performers, to describe their understanding of the main characters, and their understanding of ancient China's history and culture. "I hoped those young actors/actresses would deepen their understanding of the charm of traditional Chinese culture during their participation in the performances," Kong Dexin says.
Does she plan to direct another dance drama? "I want to direct dramas that depict people's lives in old Beijing. I am thinking about literature, such as The Grand Mansion Gate and Camel Xiangzi, which may be suitable for adapting into dramas," she says.
Kong Dexin (C) [Women of China English Monthly]
Kong Dexin (Up C) [Women of China English Monthly]
Kong Dexin [Women of China English Monthly]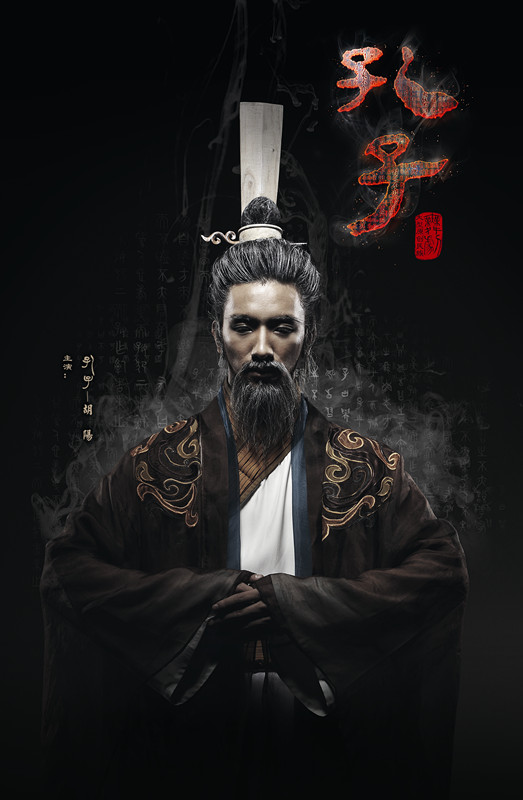 One of Kong Dexin's dramas [Women of China English Monthly]
One of Kong Dexin's dramas [Women of China English Monthly]
One of Kong Dexin's dramas [Women of China English Monthly]
(Source: Women of China English Monthly November 2016 Issue)