Gu Xiaoling, a 60-year-old female folk paper-cutting artist from Beijing. [workercn.cn/Peng Cheng]
A 60-year-old paper-cutting artist from Beijing has received widespread recognition across the country for her outstanding skills in the past few years, using just simple materials and a pair of scissors.
Gu Xiaoling was fond of the delicate art when she was young. At the age of six, however, her family moved far away from the capital to northwest China's Xinjiang Uygur autonomous region. There, she had no opportunity to systemically learn any of the necessary techniques.
As an adult, back in Beijing, Gu found employment in the Encyclopedia of China Publishing House as a warehouse keeper. Due to her passion for painting, though, she started to attend a local college to pursue the art during her leisure time.
In 2002, Gu took part in an event organized by the Beijing Literature and Art Association and she was deeply attracted by different remarkable folk products she saw there. Motivated by this, she decided to pick up the traditional craft once again.
According to her, she produced many vivid figures in her works and her methods were widely praised. Gu stated that she hoped to bring childhood happiness to those people who appreciated her artworks.
Once, Gu spent nearly 10 months to complete a large-scale project. Speaking of the motivation that pushed her forward, she said her unstoppable interest has given her much strength.
In 2008, she was invited to create a set of paper-cuttings of the Beijing Olympic mascots. The artistic woman stated, "Cutting and creating are both indispensable elements in the process of producing artworks."
Gu's subsequent seven-meter-long creation displayed in the National Agriculture Exhibition Center in Beijing caused a sensation and attracted many visitors. Gu said her artwork has often demonstrated classical Chinese culture and she pays attention to each detail.
Apart from making paper-cuttings, she has also turned her sights on using a variety of colorful papers and glues. She has won many prizes in different competitions for her excellent craftsmanship in the last few years.
Now, Gu serves as an art teacher in a training class in a local community to teach more people about the knowledge she has acquired in traditional paper-cutting culture. "I just love different kinds of national crafts," she said.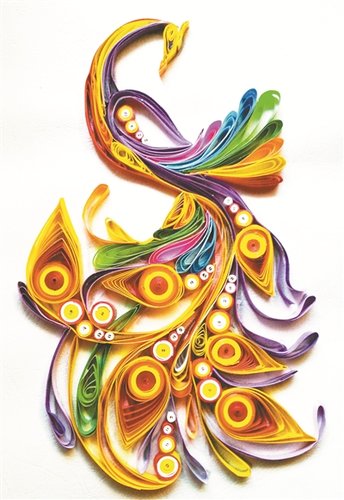 One of Gu's artworks. [workercn.cn/Peng Cheng]
One of Gu's artworks. [workercn.cn/Peng Cheng]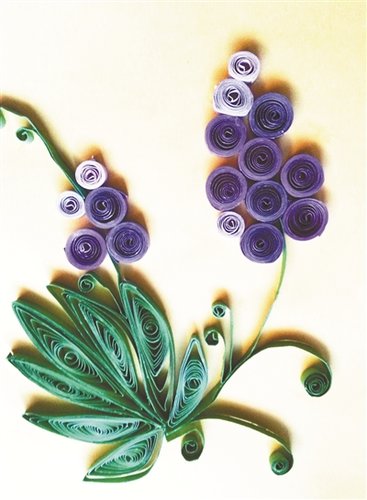 One of Gu's artworks. [workercn.cn/Peng Cheng]
(Source: workercn.cn/Translated and edited by Women of China)