With increasing transformations and innovations surrounding the internet and "Internet Plus," recent years have seen a host of female entrepreneurs engaging in the industry are emerging and flourishing in China.
"Internet Plus" is the Chinese government's campaign that aims to integrate online and traditional industries whilst encouraging entrepreneurship and innovation. Its fruits of e-commerce and various other forms of Internet services have greatly changed people's lives.
The following are outstanding Chinese female entrepreneurs who have embraced the 'Internet Plus' era and reaped remarkable results.
Cai Xuemei: Real Estate Mobile Platform Developer
Cai Xuemei [File photo/house.cnfol.com]
Cai Xuemei established a real estate mobile platform in 2015, after resigning from her post as the vice-president in charge of marketing and sales at Shimao Property Holdings, a mid-cap developer she had served since 2011.
She had more than doubled Shimao's annual contracted sales revenues to more than 70 billion yuan (U.S.$ 10.7 billion) during her time at her previous post.
Pan Xingzhi: Relationship Consulting Service Provider
Pan Xingzhi, an experienced media insider and relationship consultant, has established a mobile platform to provide relationship consulting services. The move has proved to be a breakthrough in bringing traditional relationship consultations online, and has provided a successful platform for the industry.
Jiang Lijia: Founder of O2O Platform for Car Maintenance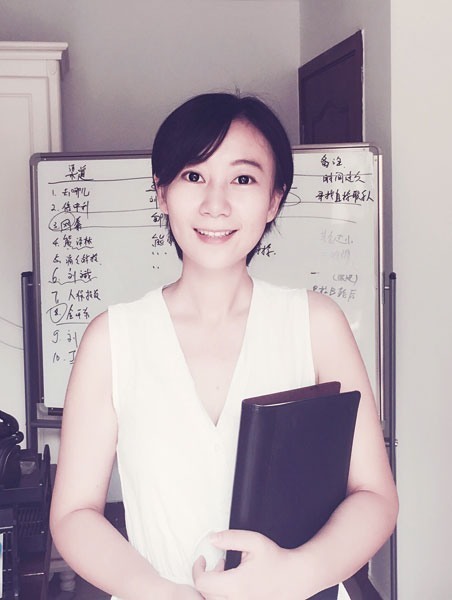 Jiang Lijia [China Women's News]
Jiang Lijia showed great courage when she quit her stable job in a State media company and a government department and joined the ranks of budding entrepreneurs in 2014.
She established an O2O (online to offline) platform for car maintenance, where users could shop online for real-world services and became the Chief Marketing Officer of her new company, Wu You Che Mi.
She co-launched the platform in December 2014 with Liu Gang, who once worked at an internet firm. Through their painstaking efforts, the platform recorded 30,000 registered members by the end of July 2015, among whom 10,000 employed its services.
Looking forward, Jiang hopes her company can expand to more cities and engage in more repair businesses in the future.
Deng Wei: Home Leasing Business Starter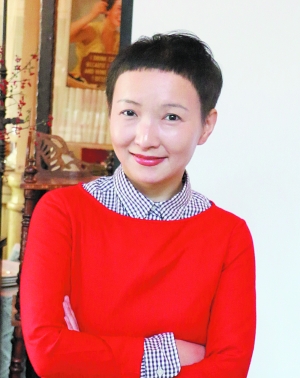 Deng Wei [File photo/house.hexun.com]
When Deng Wei resigned from tudou.com, an online video website, a decade ago, she had no way of knowing that her career had just begun.
In 2015, she co-launched iwjw.com in Shanghai, a website focusing on the home leasing business. Different from others in the industry, the company cut the previous commission (a month's rent) to half and poached brokers from brokerages by promising to at least double their base salary. It reinvented the whole business model by skipping stores and cutting staff to bring down commission fees.
The website quickly rose from irrelevance to being the favorite of customers. Now the company has entered the Beijing market.
Chen Xiaoyu: Internet Audio-Sharing Platform Founder
Ximalaya.com is an Internet audio-sharing platform with more than 6 million active users.
Chen Xiaoyu, the founder of Ximalaya.com, believes that reading is not just meant for the eyes. She estimated that half of the existing readers will turn to audio books in the near future, because audio books allow people to "read" while driving, commuting, cooking, and doing household chores.
Xiong Juan: Online Medical Service Provider
Xiong Juan is the CEO of CYCARES, an e-commerce website launched in 2015. The platform links patients with international medical services and well-known overseas facilities.
According to her, the goal of the platform is to build connections with the best medical institutions worldwide, while eliminating unnecessary services that are usually bundled in medical service packages — such as five-star hotels — which are irrelevant to the service itself, but sharply increase the costs.
Liu Nan: Online Baby and Maternal Store Owner
Liu Nan [File photo/yn.winshang.com]
Liu Nan is the founder and CEO of MIA, the biggest online baby and maternal store in China. MIA or Miyabaobei completed three rounds of financing to reach U.S.$100 million.
Ten months after MIA was launched, it had garnered more than 1 million members, with its trading volume totaling over 100 million yuan (U.S.$ 15.3 million).
Liu believes that the domestic baby and maternity industry has great development potential as a sector that sits at the intersection of medical care and education, as well as retailing and service, which is one of the reasons for MIA's success.
Alibaba's Wu Minzhi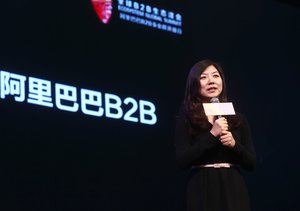 Wu Minzhi [File photo/roll.sohu.com]
China's e-commerce Alibaba launched cun.taobao.com, a branch of its online shopping platform Taobao in 2015 to lay out its rural e-commerce strategy.
The company opened its first village Taobao service station in Tonglu, east China's Zhejiang Province in 2014 to help villagers find products and place orders. By September 2015, it had had stations in 6,400 villages in 27 provinces.
Wu Minzhi, president of Alibaba's business-to-business (B2B) unit, said that they will spend 10 billion yuan (U.S.$ 1.5 billion) in five years to establish a rural e-commerce system in China that links 1,000 counties and 100,000 villages.
(Source: China Women's News/Translated and edited by Women of China)