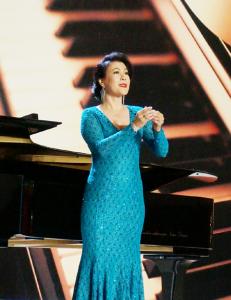 Liang Ning [China Daily/Zhang Shaowei]

Singing styles, such as bel canto, folk and pop singing, are just tools to express a singer's feeling and emotion, said Liang Ning, the famous mezzo-soprano, during an interview at a concert before Christmas.

For Liang, bel canto is a good vocal style and her skills serve the art well.

Starting from Zero

Liang had no idea of the different singing styles when she first started singing until she started listening to classic music at the homes of her teachers Shen Xiang and Huang Feili, who were both famous musicians and educators at the time.

"I was surprised that the music was so wonderful. I listened to Symphony Nos. 1-9 of Ludwig van Beethoven, and the works of Pyotr Ilyich Tchaikovsky. Then I discovered bel canto. The teacher's instructions were very important to the student."

Brave Decision

In 1985, Liang decided to go to the US after studying for half a year for her Master's degree at the Central Conservatory of Music. Even by today's standards, it was a brave decision.

"I had already won several prizes in different counties at that time. The experience, especially from watching opera at the Royal Opera House in England, helped me to understand how big the world was, and how I knew too little then."

In the 1980's, there were not many music notations of western operas in China. Resources within the field were not abundant.

"You have to go to western countries if you want to learn western music."

"As I learned more about the country, my mind changed. I once thought the music would be simple, but it was not the case. You have to do everything you can to learn as much as possible. You will find that the prizes you win are useless – what people care about is how well you sing."

Efforts Paid Off

The following honors Liang won only meant that she made the right decision.

She has since played the role of Octavian Rofrano in The Knight of the Rose at Metropolitan Opera House in New York, which remains her most favorite role.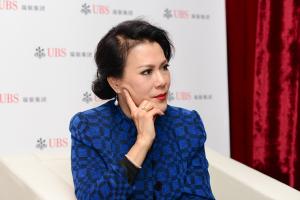 Liang Ning [China Daily]
In Teatro alla Scala of Milan, Italy, she became Suzuki at Madama Butterfly. She was also Rosina in The Barber of Seville, Cherubino in The Marriage of Figaro, and Carmen in the opera Carmen.
In the four-hour opera of The Knight of the Rose, the role of Octavian has to sing for almost two hours in the Viennese dialect.
"Every mezzo-soprano has dreamed to playing Octavian, but only a few ever get the chance to realize their dream due to the difficulties in skill, energy, language, understanding and performance," Liang Ning explained.
In 1980 when Liang was a student at the Central Conservatory of Music, she saw a poster of a mezzo-soprano holding a rose.
"I admired her so much and thought about if there would ever be a day that I would play such a role."
In 2004, Liang passed on an opportunity offered by a German university and decided to come back to China to be a professor at the Central Conservatory of Music.
"On one hand, I wanted to take care of my parents. They are getting old and I felt it was time to repay them. On the other hand, I learned so much and I've gained a lot of experience, so I want to give back to the students in China, my homeland."
Always Challenging Herself
Liang is good at facing new challenges. She is currently pursuing an EMBA at Peking University.
Liang has worked on operas for almost 25 years, and for her, it was becoming difficult to find greater challenges in the field, so she decided to learn something that she once disliked.
"I'm not sure that if I have the chance to use the knowledge, but I'm sure experiencing more is helpful to singing."
"This is me – a simple person eager to live a simple life."
(Source: China Daily)