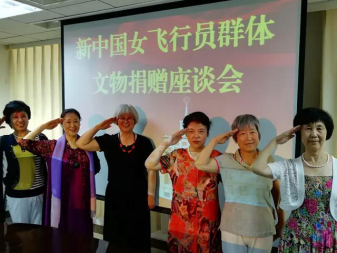 Former female pilots meet at the Military Museum. [Xinhua]
Fourteen retired female pilots attended a special symposium held at the Military Museum of the Chinese People's Revolution in Beijing where they donated their old belongings relevant to their years of service on July 6.
The air force retirees shared 55 objects and pictures, recalling their glorious years and delivering spiritual power.
China has recruited 11 batches of female pilots in total since 1952.
Pilots from the second to fourth generations, aged 66 to 81, attended the event.
Top-class pilot Xue Wenshu was among the second generation of female pilots. She flew six models of plane and once pulled off the miracle of making a single-engine, full-load, safe landing.
Xue was the first female pilot to donate in the event. She donated 16 items, including her bags, textbooks, pilot slide rules, wind gauges and earphones, to the Military Museum.
"It was this simple equipment that we used to create extraordinary results. I am very excited to show the history of female pilots through the Military Museum," said Xue.
Wu Zhudi is one of the first generation female pilots.
On International Women's Day, March 8, in 1952, Wu and her comrades flew six planes over Tian'anmen Square for inspection.
Now, aged 85, although she was unable to participate in the gathering, she has sent her aviation school graduation certificate and flight number, which she cherished for more than 60 years, from Tianjin.
Xing Shuhua, the third-generation female pilot, donated a hat which accompanied her 51 years.
According to Xing, from the first time she boarded a plane at the school, she wore the hat throughout her entire flying career.
Miao Xiaohong, 81, was one of the second-generation female pilots.
"I did what the Party told me to do," she recalls, "I went wherever the Party told me to."
Liu Fengyun, from the fourth generation, piloted a transport aircraft and flew safely for nearly 6,000 hours.
She brought her certificate of attendance to the reception for the 50th anniversary of the founding of Chinese People's Liberation Army, as well as the newspaper report on her being honored with a second-class merit.
Her biggest wish was that young female pilots would surpass their predecessors and create greater glory.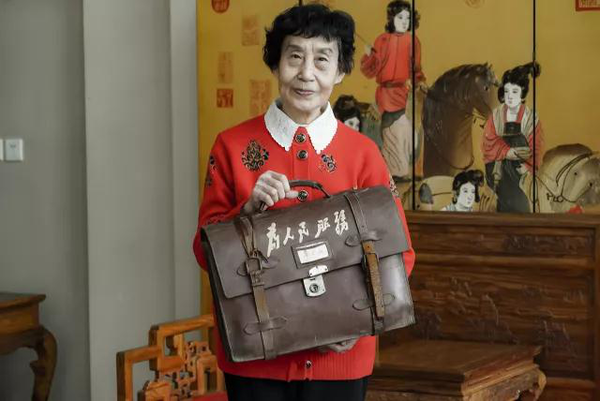 Xue Wenshu, one of the second generation female pilots [Xinhua]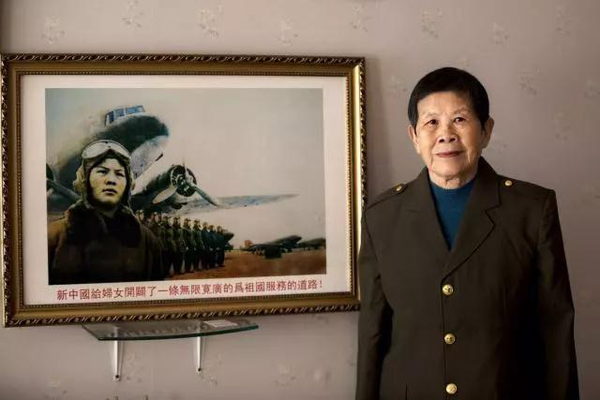 Wu Zhudi, one of the first generation female pilots [Xinhua]
Wu Zhudi donates her aviation school graduation certificate and flight number. [Xinhua]
Old photos of female pilots [Xinhua]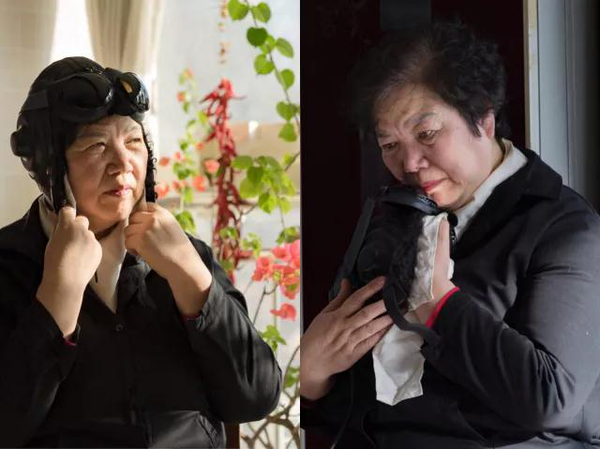 Xing Shuhua [Xinhua]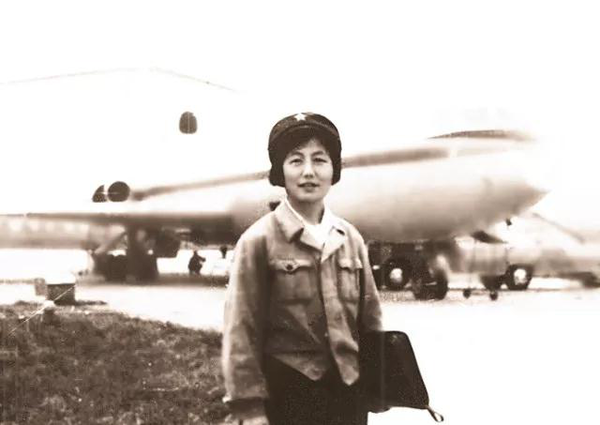 Miao Xiaohong [Xinhua]
(Source: Xinhua/Translated and edited by Women of China)