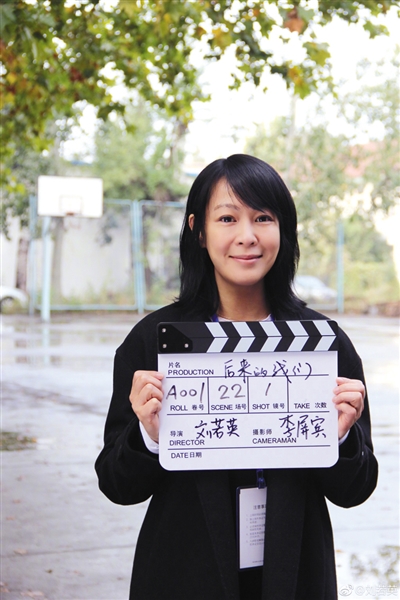 Rene Liu [Xinhua]
Beijing News recently interviewed several influential professionals from the Chinese film industry to learn about the status of romance movies made by female directors.
In contrast to Hollywood, many romantic films in China are directed by women. Women directors born in the 1970s and 1980s have become a major force in this field.
According to Beijing News, among 17 female directors active since 2000, 12 of them produced a romantic feature as their first film. Of the 43 romance films that earned over 100 million yuan at the box office, 12 were made by female directors.
There are many reasons for this phenomenon, according to the reporters. Firstly, compared to male directors, women directors possess a natural and unique feminine perspective in the production of the delicate and romantic films.
Moreover, women excel at portraying love in a poetic way and expressing emotions in a distinct and stylish manner, according to the analysis of the report.
Jin Yimeng, a Chinese female director famous for her film Sophie's Revenge in 2009, directed another film One Night Surprise four years later with box office takings of 170 million yuan.
"As a female filmmaker, I am supposed to show my understanding towards love, life and world to the audience through characters, because loving and being loved is more valued by women, and they are the main audience," said Jin.
Xue Xiaolu, director and screenwriter of the film series Seeking Mr. Right has brought in nearly 1.3 billion yuan at the box office. She has been recognized as a strong and aggressive woman in the workplace, whilst being gentle and delicate in the handling of emotional scenes.
She is also very fond of Chinese poetry and has always been touched by its profoundness and gracefulness.
Moreover, due to the limited objective conditions, women directors of the new generations are facing dual pressure from young directors and contemporary male directors in seeking job opportunities in the market. Thus, they often use unique or exquisite expressions in their films to highlight the identity of a strong woman and to present their value.
Through films such as Lost in Beijing, Double Xposure and Ever Since We Love, which were all made by Chinese director Li Yu, it can be observed that her series of works are distinctively feminist and often presented with strong personal style. She also indicates in her films that men are more defective than women when it comes to gender entanglements.
When asked about feminism, another Chinese female director Barbara Wong said, "I don't think women should be superior to men, but women should be independent and courageously strive for their own dreams and goals. In that case, men are more attracted to women."
Zhang Yibai, a male director, who had produced many romances such as Fleet of Time and I Belonged to You, was also interviewed to talk about the issue.
He said, "Unlike male directors, female directors are very delicate in their understanding and handling of their feelings. Most men believe that love is gradually weakened after adulthood, whilst women always believe in love. It is their job to make the audience feel that way.
"Take Us and Them, directed by a Chinese singer and director Rene Liu, as an example. It can be seen after the release that male audiences require more logical explanations, whilst female are concentrated on emotional empathy with regards to break-ups. It's worth looking forward to the further explanation and handling of female directors of such themes.
"In addition, the understanding of love and the workplace of the female directors has proved to be the strong and independent aspect of their feminine characteristics, and it's challenging for them to simultaneously focus on tangled relationships and maintain an independent personality in pursuit of their career.
"Female directors were chosen to make romantic films because they believe in the power of love, which is the idea that the entire creation, production, and promotion of the films need to convince the audience, regardless of all the difficulties people encounter in their life," Zhang added.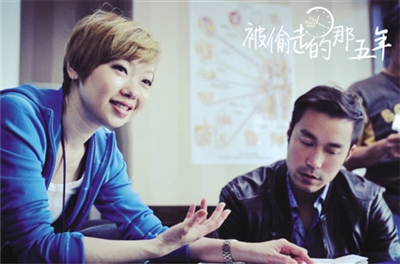 Barbara Wong [Xinhua]

(Source: Xinhua/Translated and edited by Women of China)