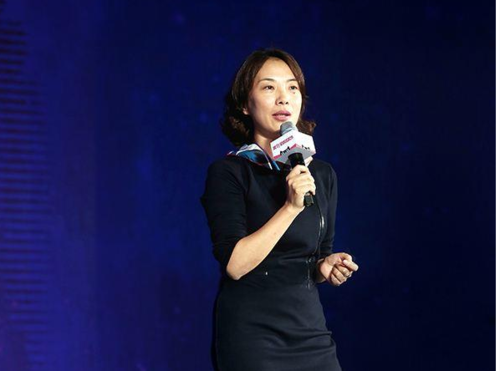 Tong Wenhong [Tech.ifeng.com]
Business expert Tong Wenhong spoke at the China Women's Entrepreneurship and Innovation Contest Forum on September 21. She said females should realize and fulfill their distinctive advantages in today's Internet era.
Tong, Chief People Officer of e-commerce giant Alibaba, predicted that women would be playing an increasingly decisive role in the future business world.
Hailing from 45 countries, some 47 percent of overall employees at Alibaba are women, along with 34 percent of their senior executives, according to official data.
In the 2017 fiscal year, more than half of the 300 million users who joined the company's public welfare activities were women.
Nearly 40 percent of loan applicants who use Ant Financial, a subsidiary of Alibaba, are women. Their success rate is seven percentage points higher than their male counterparts, taking into account their higher credit lines and higher repayment ratios.
Tong said that contemporary citizens purse altruism, common benefits and better user experience. This has created a more women-friendly atmosphere.
In the She Era, she said, "I don't agree with such words as 'being a nühanzi (tough woman)'. There is no need to be compared to men since women are embedded with distinctive features. We just need to fulfill our potential to cooperate with more people so as to make things different."
She also encouraged women to have confidence in themselves and understand their family.
(Source: Tech.ifeng.com/Translated and edited by Women of China)