Lean In China CEO Virginia Tan (third from left) and her guests at a recent launch event of their social media program in Beijing.[Photo provided to China Daily]
In 2013, Virginia Tan co-founded Lean In China, a platform that supports the goals and aspirations of Chinese women and boasts more than 100,000 members in 25 cities and 100 universities throughout the country.
If there is one thing she has noticed during the past six years of her philanthropy work, it is that women in different places always have the same questions, but they don't know who to ask.
"They always ask like 'my mother does this, my boyfriend says that, or my teacher says this, so what do I do?'" says Tan. "We realized that we were answering these types of questions all across China, but we were unable to really capture them all. That's why we wanted to start providing this content."
Tan, CEO of Lean In China, announced the launch of the Nvying mini program for WeChat on March 7 in Beijing, a short video platform for women to share their personal stories and communicate about their work life.
"We wanted to do this because I think the market lacks quality content - there is a lot of entertainment, and gossip, but we wanted to set a professional standard to answer some of the questions," Tan says.
At first, Tan only wanted to focus on philanthropy, but in the last six years, she has come to realize that nonprofits have limitations, too.
"I think it's great in terms of social influence and impact, but it's not for everybody, especially the younger generations. I realized when you want to empower people, you need to empower them in the way that they want or need, not in the way that you want," Tan says.
She is inspired by the younger generations of women in China, and says that, in order to help empower them, she needs to use the means that they are the most comfortable with — social media and short videos.
The mini program and the app were designed based on the needs of young Chinese women.
According to Tan, the mini program will start with female users of the messaging platform, but later grow to include men.
"I think to really help and support women, you can't do it alone," says Tan.
"It's important to empower both men and women and encourage them to work together to be real partners in life. If you just change women..., it doesn't work."
Lean In China has been working with a number of key opinion leaders who have their own experiences to share, and Tan's team is filming them answering some of the questions on Nvying.
In the next three months the platform will push Nvying to the market, Tan says.
"There will come a time when our product is ready and the key opinion leaders will create videos themselves."
According to Tan, in the future, the platform will be opened up to include user-generated content.
Tan used to prefer a more traditional way of life, and shied away from technology.
But when the opportunity arose for her to make a mini program, she grabbed it.
"I think when you do something, it shouldn't be just for the sake of doing it. You should be doing it because you have an underlying goal that you want to achieve.
"In my case, that goal has never changed, that is, to always help women to support themselves in life and in the workplace."
Besides Lean In China, Tan co-founded She Loves Tech, a global platform focusing on technology developed by women and for women, which also hosts a worldwide competition for female tech entrepreneurs, held across more than 16 international locations.
Last year, Tan became the founding partner of Teja Ventures, a gender lens ventures capital fund targeting early-stage companies that have a specific impact.
"When I first started all of this, I was quite stressed about how I was going to manage my life," says Tan, who soon realized the importance of building an ecosystem whereby the nonprofit, technology, fundraising and the online content platform all work in harmony.
"You can't just keep giving people inspirational stories. You have to give them real help. And if nobody invests in them, they will never grow.
"How do you expand in a scalable but low-cost and efficient way? I think that's where our own technology platform comes in," says Tan.
"I wish that I didn't have to build any of them. I wish these things were already in place, but they weren't. If something that's needed is not there, then you have to build it, which is why being committed to the outcome is the most important thing."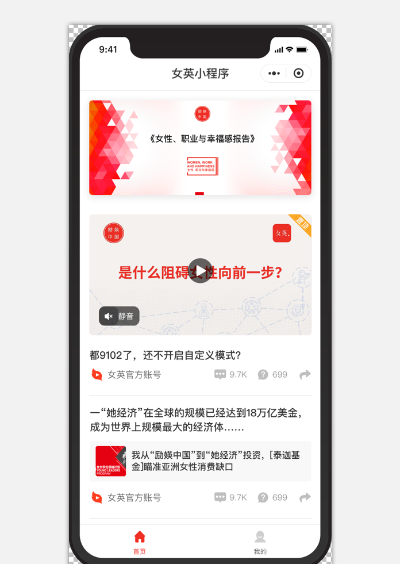 [Photo provided to China Daily]
(Source: China Daily)