The BBC recently shortlisted the Chinese chemist Tu Youyou as one of the most influential scientific figures of the 20th century due to her discovery of the pioneering anti-malaria drug artemisinin.
The nomination, which was announced for the program "Icons", put her alongside 27 other influential scientific figures such as Marie Curie and Albert Einstein.
Tu was the only living nominee representing the field of science. The nominees were split into seven categories — leaders, explorers, scientists, entertainers, activists, sports stars, artists and writers.
The 88-year-old researcher is China's first female Nobel laureate, and has been widely lorded for her discovery of the new treatment, which has helped save countless lives around the world.
The top spot in the science category eventually went to Alan Turing, the English mathematician widely regarded as a father of computing and artificial intelligence.
The ultimate icon from a final shortlist of seven representatives, one from each category, will be announced during a live telecast on February 5.
Tu was part of a national program charged with finding a treatment for malaria. She was inspired by an ancient Chinese text from around 400 AD which said sweet wormwood could be used to tackle intermittent fevers, a hallmark of malaria. Upon further analysis of the herb, Tu discovered and isolated the compound artemisinin, which proved an effective treatment for the infection. Tu herself volunteered to be the first human recipient.
With half the world's population at risk from malaria, Tu and artemisinin's vast impact cannot be underestimated. As her Nobel Prize summary states, her work has "led to the survival and improved health of millions of people."
In January 2017, Tu won China's top science award, and in December 2018, she was awarded the Reform Pioneer medal by the Central Committee of the Communist Party of China and the State Council.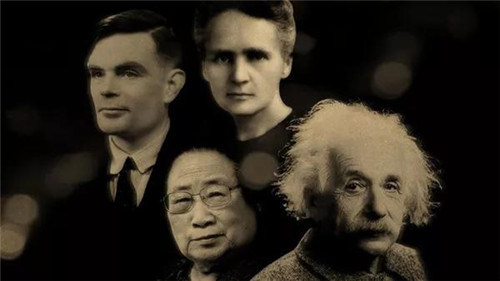 Tu Youyou, Alan Turing, Marie Curie and Albert Einstein
Tu Youyou does her research. [Xinhua]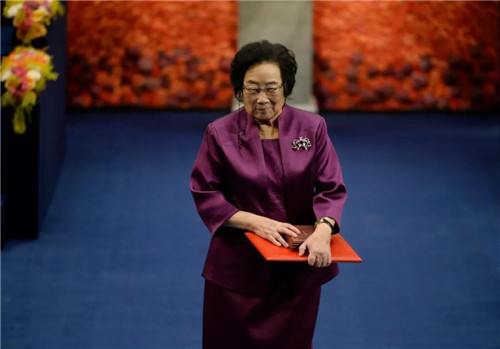 Tu Youyou at the Nobel prize awarding ceremony
(Source: Women Voice / Translated by Women of China)