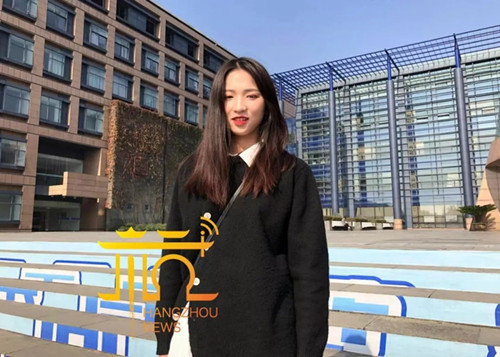 Jiang Yating [Xinhua]
A college student from Hangzhou, east China's Zhejiang Province, has won high praise from locals after she came to the rescue of a granny who slipped on the street.
JiangYating is a sophomore at the prestigious Zhejiang University (ZJU). On her way to school from a part-time job on December 18, Jiang encountered an elderly woman in her 90s, Shen Jufen, who had tripped over a small hole in the road.
Shen was bleeding badly, unable to stand up. No bystander dared to lend a helping hand, for fear of getting involved in compensation and being sued.
Just then, Jiang came close to Shen and lifted her up, enquiring, "How are you, grandma? Do you need to see a doctor?"
"No, no. Thank you. Thanks a lot," said Shen. "I live nearby, and just let me walk home."
Feeling worried, Jiang decided to escort the granny home. On the way sending her home, Jiang had a pleasant conversation with the old woman. "Where are you from," asked the old lady. "Fuyang (a district of Hangzhou)," answered Jiang.
After talking for a few minutes, Jiang got to know Shen's home address, and took her there by taxi.
By 5 p.m., the old lady had arrived home safely. Her daughter-in-law was shocked at the sight of her, and thanked Jiang profusely.
Five days later, Shen's two sons made a special visit to ZJU to extend their thanks and appreciation for Jiang's sincere help and kindness face-to-face.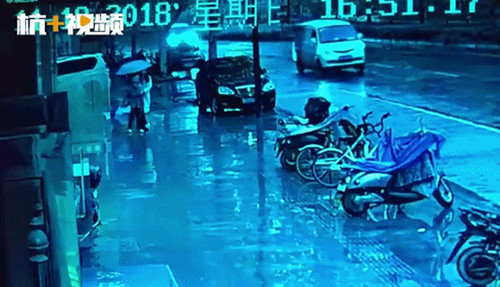 Jiang escorts Shen home. [Xinhua]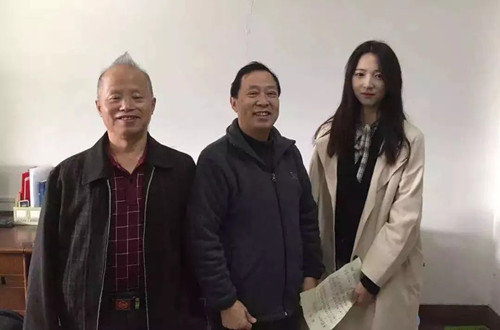 Jiang and Shen's two sons [Xinhua]
(Source: Xinhua / Translated and edited by Women of China)