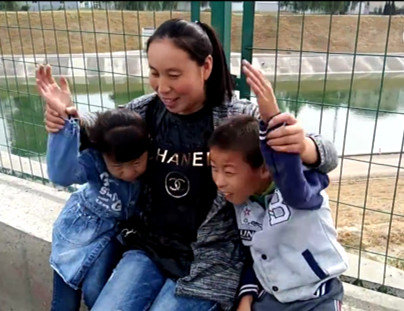 Liu Juanjuan (C) visits a tourist site with her children. [A screenshot from the PearVideo at Weibo]
An adventurous mom recently carried her son, who suffers from a muscular disorder, to go non-stop sightseeing during the National Day holiday in China.
On October 4, the caring parent Liu Juanjuan took the 9-year-old boy and another girl from Tangxian County, north China's Hebei Province, to visit the scenic spot of Niangziguan in the adjacent province of Shanxi.
During their two-day journey, they took in waterfalls, experienced rafting, and climbed a section of the Great Wall in the province.
The mom encouraged both herself and the son by singing songs whilst climbing up the steps of the famous stone pathway.
"I was exhilarated to reach the top. It is totally worthwhile to bring my son there, even though I was exhausted," the mom said.
"I am glad to help my boy realize his dream of witnessing a waterfall, too."
"As long as I am capable, I want to help my child explore more of the world," she added.
Prior to their departure, Liu and the children had a family gathering with her husband, who is busy working in Taiyuan City, Shanxi.
Liu (L), her son (C) and a young girl (R) enjoy rafting together. [A screenshot from the PearVideo at Weibo]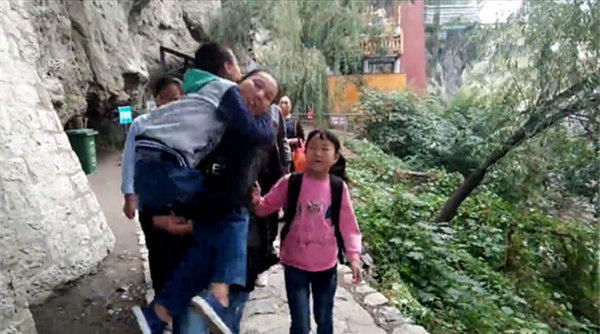 Liu carries her son while holding the hand of the girl during a walk on the mountain. [A screenshot from the PearVideo at Weibo]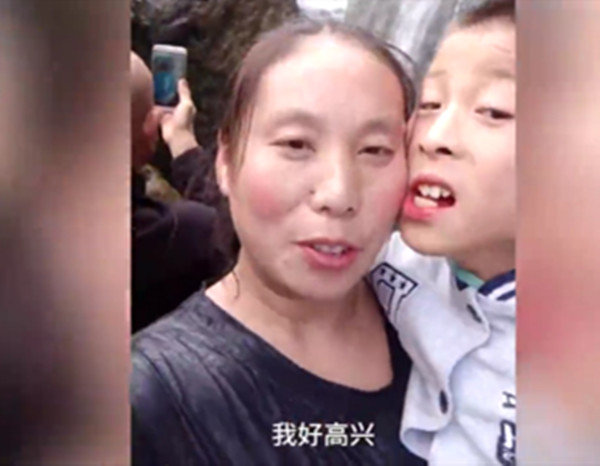 Liu takes a selfie with her son in front of the waterfall. [A screenshot from the PearVideo at Weibo]
Liu carries her son to climb the Great Wall in Shanxi. [A screenshot from the PearVideo at Weibo]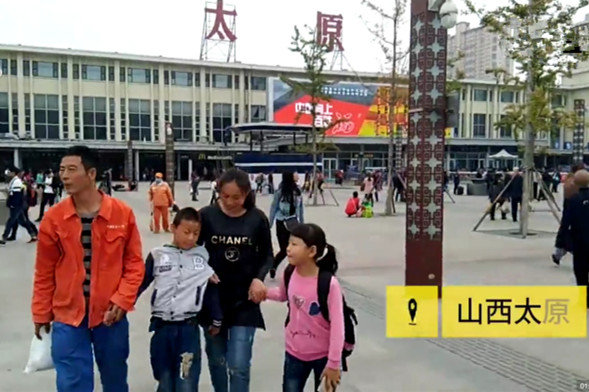 A family gathering in Taiyuan City [A screenshot from the PearVideo at Weibo]
(Source: Yangshicaijing and PearVideo at Weibo/Translated and edited by Women of China)