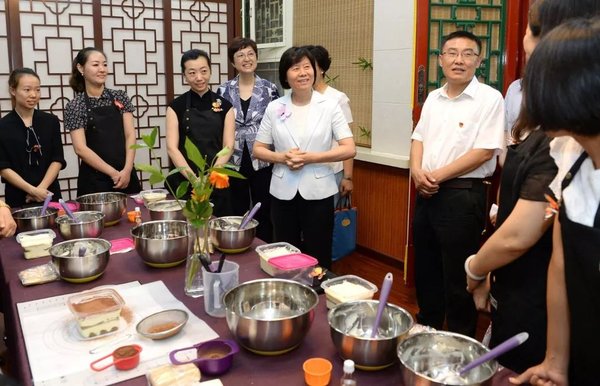 Shen Yueyue and other officials take a special trip to a housekeeping company in Fangshan District, Beijing. [Women Voice]
Shen Yueyue, president of the All-China Women's Federation (ACWF), carried out an inspection tour of local women's federations in Beijing from July 19-20, in a move to promote family work.
During her trip, Shen highlighted the significance of President Xi Jinping's instructions on the family civilization initiatives, namely paying close attention to family issues, family education and family traditions.
President Xi's instructions have pointed out the direction and offered basic principles for the promotion of family civilization, Shen said.
She urged women's federations at all levels to carry out an in-depth learning of the instructions and inspire millions of families to build themselves into so-called "most beautiful families",.
At a housekeeping company in the Fangshan District of the capital, Shen encouraged female employees to work hard to lead a happy life.
She also spoke with staff members of a vocational training school and officials of local women's federation in Shijingshan District on how to improve housekeeping services and make use of the industry to provide jobs to women.
Shen then visited several communities and exchanged with grassroots officials and female residents.
She voiced her hope that local women's federations should organize targeted activities to unite women and lead them to follow the pace of the Party.
Shen also took a special trip to the Fangshan People's Court, the first domestic affair adjudication division in Beijing.
She extended her appreciation to the court staff and said she hoped they can continue to explore methods to settle family disputes to create a more harmonious society.
Shen also visited Xingfuquan Kindergarten in Xicheng District and Oriental Dragon International Preschool and Kindergarten in Shijingshan District and interacted with children there.
She stressed that kindergarten teachers should place moral education as a priority and make efforts to help children develop good habits as well as sound personalities.
Taking time from her trip, Shen deliberated on reports from relevant departments and women's federations in Beijing.
She said women's federations at all levels should continue to organize the Looking for the Most Beautiful Families campaign to promote core socialist values and strengthen publicity to lead more families to learn from the model families and carry forward socialist civilization.
Shen stressed that relevant departments should strengthen family education guidance and contribute to cultivating talents for national rejuvenation, adding that schools should provide more services for children, allowing them to enjoy a safer and happier summer holidays.
Shen also ordered local women's federations and housekeeping companies to seek policies and financial support and integrate the industry with the national poverty alleviation campaign.
Shen concluded by saying that federations should further publicize the basic State policy of gender equality and call on society to help vulnerable groups.
Deng Li, vice president and member of the Secretariat of the ACWF; Wei Xiaodong, member of the standing committee and director of the organization department of Beijing Municipal Party Committee; Liu Wei, deputy director of the standing committee of Beijing Municipal People's Congress; and, Wang Ning, vice mayor of Beijing, also attended the gathering.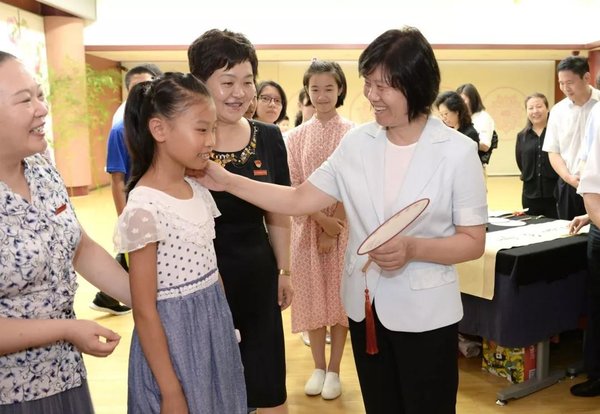 Shen Yueyue chats with a student. [Women Voice]
Shen Yueyue and other officials talk with residents in a community. [Women Voice]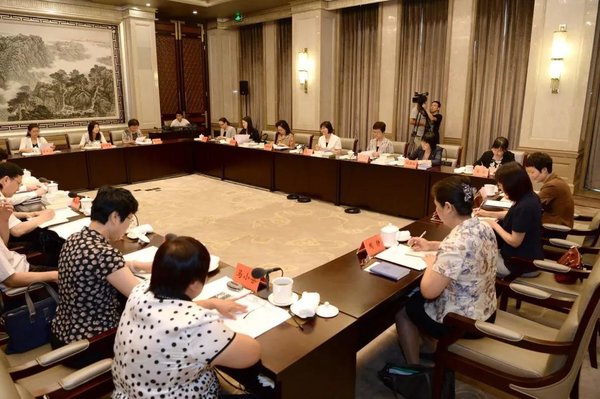 Shen deliberates on reports from relevant departments and local women's federations in Beijing. [Women Voice]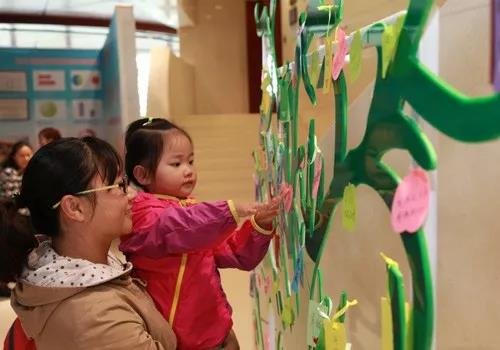 Teachers and children in a kindergarten. [Women Voice]
(Source: Women Voice / Translated and edited by Women of China)