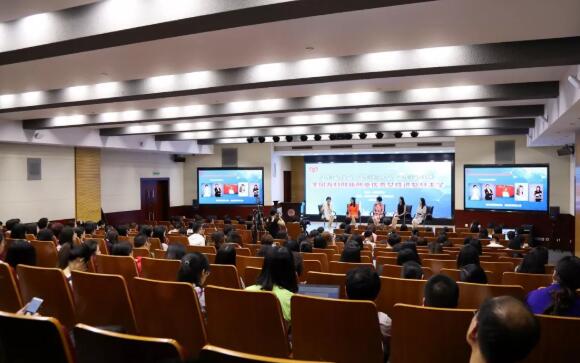 Attendees at the event [Women Voice]
The All-China Women's Federation (ACWF) hosted an business experience exchange activity at Fudan University, in Shanghai, on June 20, attracting the participation of several hundred students and professors.
The event, which involved many outstanding female overseas returned entrepreneurs, drew some six million viewers via its live online broadcast.
Yang Liu, member of the Secretariat of the ACWF, presided over the gathering.
Jiao Yang, secretary of the Party committee of Fudan University, delivered a welcome speech, whilst three female entrepreneur representatives shared their entrepreneurial experiences through individual talks.
Yang Hui, founder and CEO of Vivid Media, pointed out three important personal character traits that students should develop when starting a business: cognition ability, execution ability and a curious mindset.
Chen Ping, general manager of Hefei Tsing Kong Purification Science and Technology Co., also addressed the event.
"We need to explore the needs of the market to start up a business. Keen insight is necessary. Meanwhile, we are better off do something we are interested in," said Chen.
Cai Ting, founder and CEO of Shanghai Wishbuild Information Science and Technology Co., said: "Starting a business is neither for money nor for freedom. It is a higher call."
Meanwhile, another four entrepreneurs answered students' questions concerning study, career development, self-improvement and difficulties when they decide to start a business.
Later, several female students from Fudan University expressed their opinions on the speeches.
Zhou Cancan, a student pursuing her master's degree at the Department of Physics, said: "After hearing the stories of those outstanding female entrepreneurs, I decided to persist in the subject I have enthusiasm for and will work hard to achieve my dream."
Zhou Xinyan, an undergraduate at the Institute of Information Science and Engineering, said: "Nowadays, the Chinese government has proposed and implemented policies towards women's innovation and entrepreneurship. We have more choices of career than ever before and I therefore have a stronger confidence for my future."
Attendees at the event [Women Voice]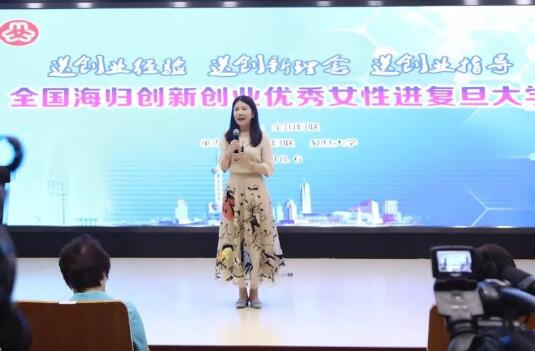 Yang Hui delivers a speech. [Women Voice]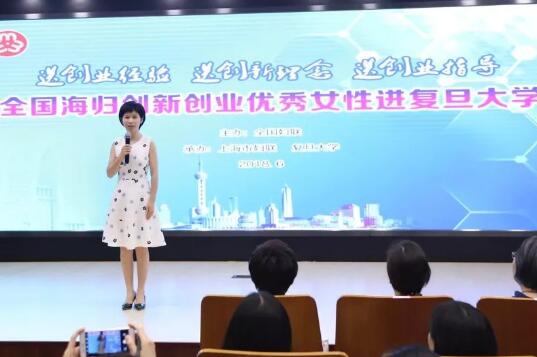 Chen Ping delivers a speech. [Women Voice]
Cai Ting delivers a speech. [Women Voice]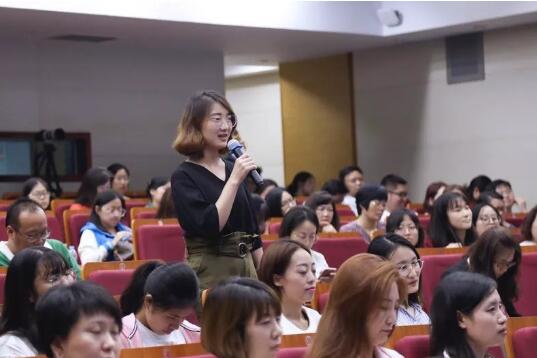 A student voices her opinions. [Women Voice]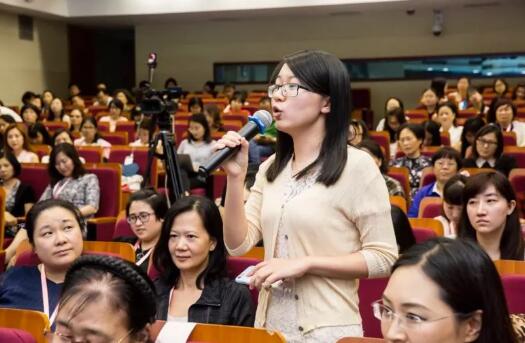 A student voices her opinions. [Women Voice]
A student voices her opinions. [Women Voice]
(Source: Women Voice/Translated and edited by Women of China)