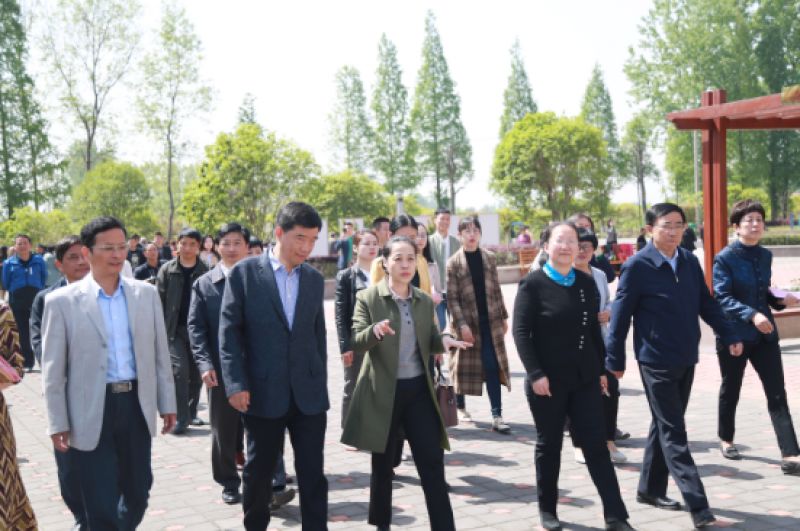 Sun Yunfei (L2) accompanies Zhang Xiaolan (L3) during the investigation. [Women Voice]
Zhang Xiaolan, vice-president and member of the secretariat of the ACWF, headed a delegation to visit Lu'an, Heifei and other places in east China's Anhui Province from April 16-18.
The investigative visit was aimed to help officials learn about the difficulties and obstacles in the implementation of the reform of grassroots women's federations, and to ensure the sustainability of the reform.
Sun Yunfei, member of the Standing Committee of the Communist Party of China (CPC) Anhui Provincial Committee, and Liu Mingbo, deputy director of the Standing Committee of Anhui People's Congress, accompanied Zhang during the trip.
The delegation investigated seven villages, listening to the work report of local women's federations, and attending symposiums to have face-to-face communications with local women.
Zhang praised the achievements that Anhui Women's Federation (AWF) has made. "AWF has carried out an innovative reform task with local characteristics," said Zhang.
Meanwhile, Zhang put forward four requirements for grassroots women's federations.
First, women's federations at all levels should stick to the direction of the reform, maintain the Party's advanced nature and the people-oriented principle.
Secondly, women's federations should highlight the key work, and ensure the effectiveness of the reform.
On one hand, officials should make clear job requirements to the new personnel of grassroots women's federations; on the other hand, officials should motivate them to keep up enthusiasm for their work.
Moreover, ACWF officials should guide grassroots women's federations to further ensure their job security and financial support. They should establish an incentive mechanism to enhance the sense of fulfillment of women's federations at the grassroots level, Zhang added.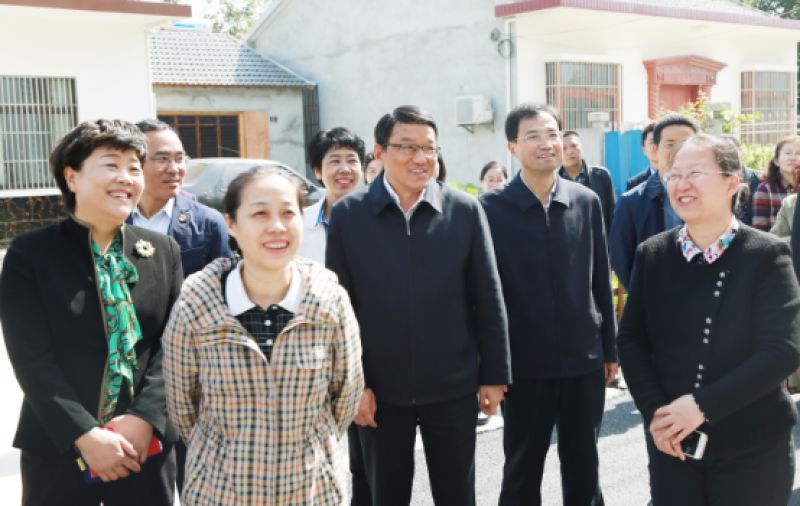 Liu Mingbo (L3) accompanies Zhang Xiaolan (L2) during the investigation. [Women Voice]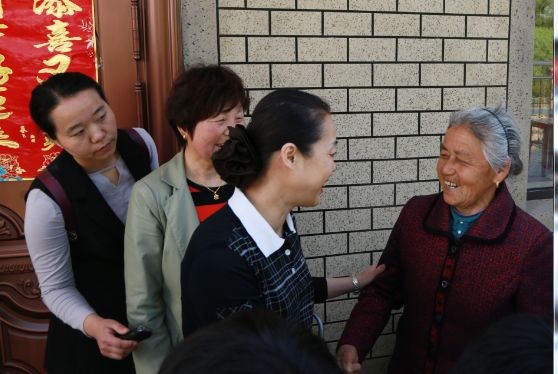 Zhang Xiaolan speaks to villagers. [Women Voice]
The ACWF delegation attend a symposium. [Women Voice]
(Source: Women Voice/Translated and edited by Women of China)