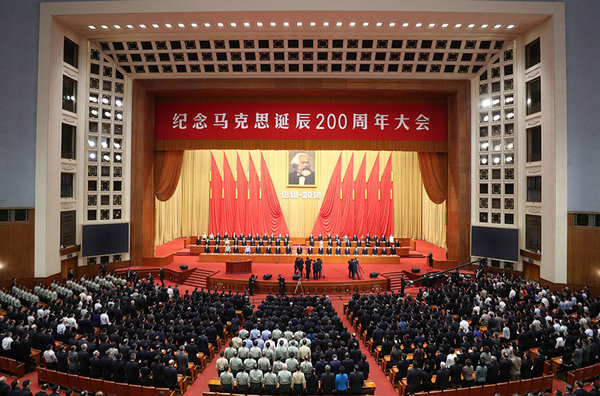 A gathering held to mark the 200th birth anniversary of Karl Marx in Beijing [Xinhua]
The Party Leadership Group of All-China Women's Federation (ACWF) held a meeting on May 7 to study a speech made by Chinese President Xi Jinping at a conference to mark the 200th anniversary of the birth of Karl Marx.
Song Xiuyan, secretary of the Party leadership group of the ACWF, presided over the meeting and she led discussions on ways to carry out the spirit of Xi's speech among women's federations at all levels.
Several agreements were reached during the meeting.
First, officials said that the latest anniversary conference announced the determination of the Communist Party of China (CPC) to stick to and develop Marxism.
Second, Xi's speech provided a guidance to the localization of Marxism in China.
Third, attendees promised to continue learning the essence of Marxism, especially in regards to Xi Jinping Thought on Socialism with Chinese Characteristics for a New Era.
Meanwhile, Song pointed out four requirements for those attendees.
First, women's federations at all levels should follow the Party's guidance and the leadership of President Xi, and promote their work under the spirit of Xi's Thought.
Second, officials should enhance Marxism training projects among local Party organizations, and solve both theoretical and realistic problems in promoting the Chinese women's movement in the new era.
Moreover, officials should act according to the latest achievements of the localization of Marxism in China, and implement the promotion campaigns of the spirit of the19th CPC National Congress at the same time.
Besides, officials should continue to promote the innovation of work methods and reform of women's federations and carefully plan for the development of the Chinese women's movement in the next five years.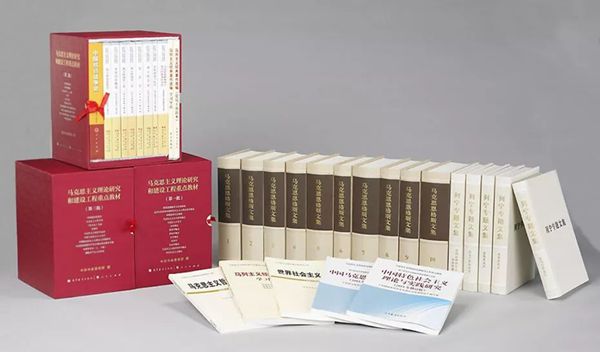 Books on Marxism with Chinese characteristics [Women Voice]
(Source: Women Voice/Translated and edited by Women of China)