Song Xiuyan, vice-president and first member of the Secretariat of the All-China Women's Federation (ACWF), publicized the spirit of the 19th National Congress of the Communist Party of China (CPC) among grassroots women in northwest China's Xinjiang Uygur Autonomous Region from November 7-10.
Song called on women to update their thoughts and contribute efforts and wisdom to the implementation of various tasks put forward at the congress under the guidance of Xi Jinping Thought on Socialism with Chinese Characteristics for a New Era.
In Urumqi
On November 8, Song shared her understanding of the congress spirit with officials of the local women's federation and female representatives from the departments of local government and the Party.
Song called for more efforts to be made on learning Xi Jinping Thought and making it useful and practical. She also mentioned that improving better services for women and children is of great importance for both the nation and society.
She said women's federations at all levels should strengthen their political consciousness; become more advanced; better represent the people; play their role as a bridge linking the Party with the people; and, organize and motivate the people to follow the Party.
Attendees remarked that after hearing from Song's remarks, they were clearer of the direction and measures to take in their daily work.
In Bayingol Mongolian Autonomous Prefecture
The same day, Song also visited the village of Daxi, which has prospered despite the area having poor soil conditions.
She spoke of the changes made regionally as well as across the nation and said much was owed to the historical achievements made in the past five years by the Party with President Xi as its core leader.
She called on grassroots women of all nationalities to strengthen their consciousness of the need to maintain political integrity, think in big-picture terms, follow the core leadership, and keep in alignment.
The next day, Song visited a local Women's Home activity center in the village of Alunqu which is famous in the region for its happy rural inhabitants.
Song said that a series of goals and measures were written on the report of the 19th CPC National Congress, aimed at meeting people's ever-growing needs for a better life.
The rural villagers praised Song's explanations and said they were easy to understand, and expressed how they were confident for their future.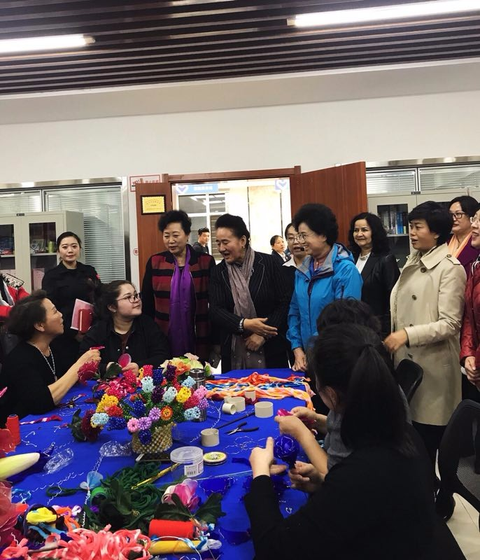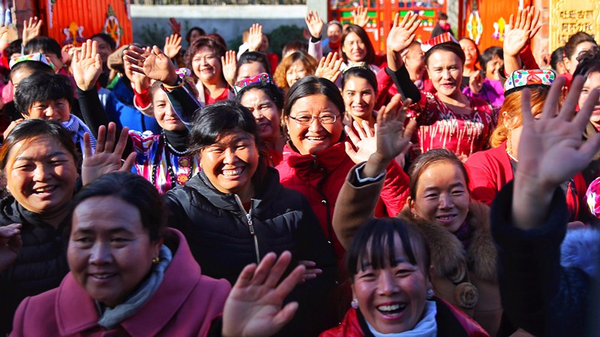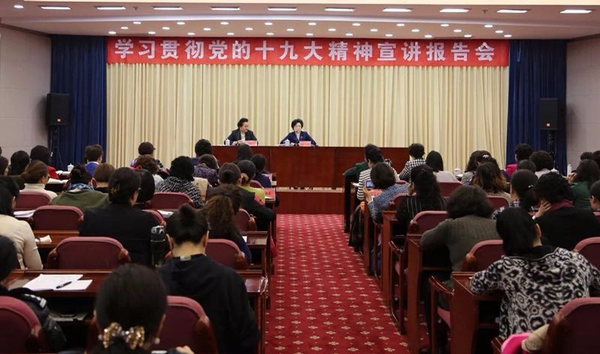 (Source: Women Voice/Translated and edited by Women of China)