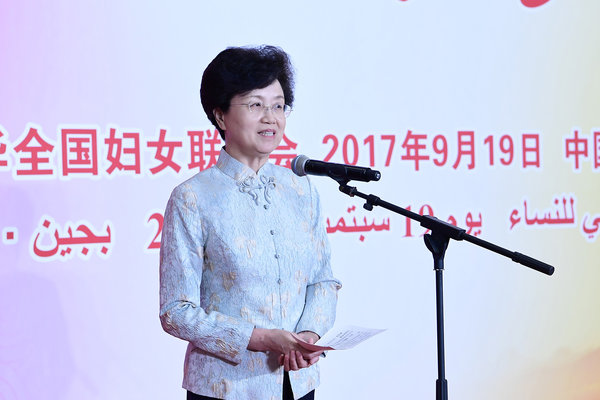 Song Xiuyan, Vice-president and First member of the Secretariat of the ACWF, gives a speech at the reception. [Women of China]
The All-China Women's Federation (ACWF) held a reception on September 19 in Beijing to greet women from Arab countries participating in the 2nd China-Arab Women's Forum.
Song Xiuyan, Vice-President and First Member of the Secretariat of the ACWF, delivered a speech at the reception.
Song said she always feels familiar with friends from Arab countries. The feelings come from the warm and sincere relationship and the long-term people-to-people exchange between China and Arab nations.
The world-famous Silk Road closely linked China with Arab countries around 2,000 years ago, she added.
In 2013, Chinese President Xi Jinping put forward the Belt and Road Initiative which has more tightly connected people from both sides. Through the initiative, economic development and cooperation will be strongly promoted and communication and mutual learning will be further advanced.
Song remarked that women's exchange and cooperation has been an indispensable way to express the common aspiration of people from both sides. The success of the China-Arab Women's Forum conforms to the wish of people in China and Arab countries to hold sincere dialogues.
Meanwhile, it has provided a wider platform for Chinese and Arab women to learn from each other.
Participants have paid particular attention to gender equality; women's undertakings; the progress of the Belt and Road Initiative; and, China-Arab cultural communication.
Song said she believed that participants' efforts will surely contribute to promoting China-Arab women's equal development; the implementation of the 2030 Agenda for Sustainable Development; and, the prosperity and progress of both sides.
Zhang Xiaolan, Vice-President and Member of the Secretariat of the ACWF, presided over the reception. Students from Beijing Foreign Studies University and China Women's University gave eye-catching performances with strong Chinese and Arabic characteristics.
On September 20, participants visited the Beijing Convention Center of Huawei (an information and communications technology solutions provider) and the headquarters of EVE Group, a fashion company.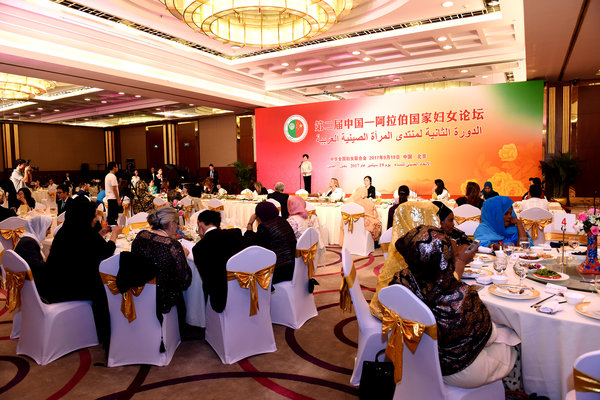 Attendees at the event [Women of China]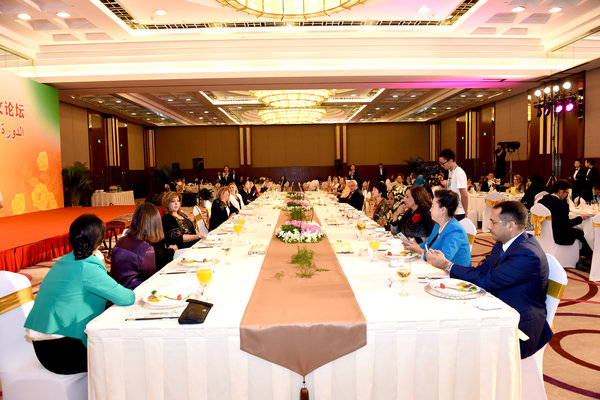 Attendees at the event [Women of China]
Foreign guests use their phones to record special moments at the reception. [Women of China]
Students dance at the event. [Women of China]
Four students give a poetry recital. [Women of China]
A performer plays a traditional instrument. [Women of China]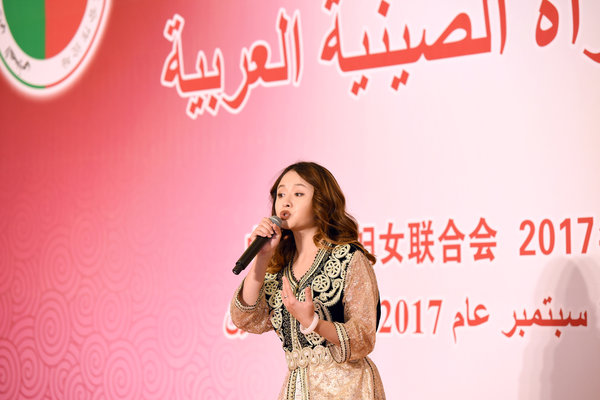 A singer gives a performance. [Women of China]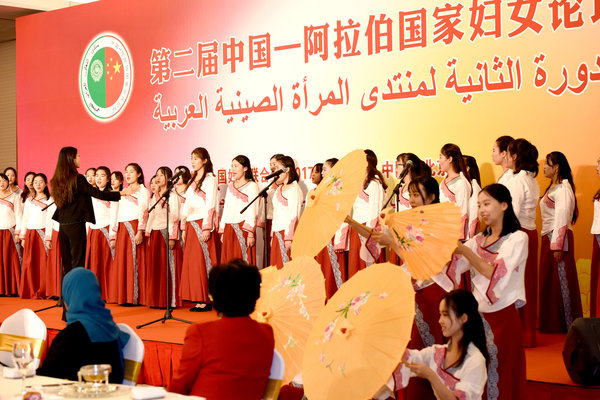 Students give a performance. [Women of China]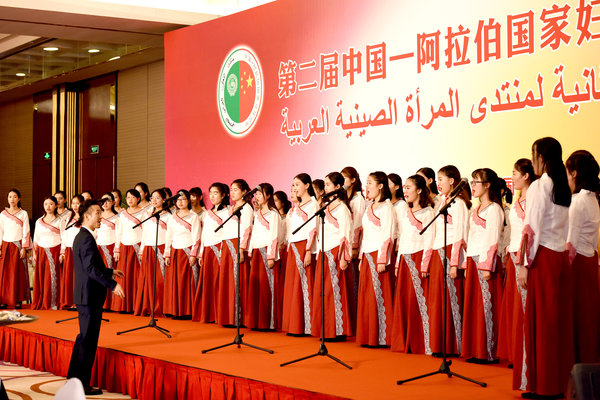 Students give a performance. [Women of China]
(Source: China Women's News/Translated and edited by Women of China)