Deng Li (L2) attends the donation ceremony. [sina.com.cn]
The China Children and Teenagers' Foundation (CCTF) launched the latest round of Spring Bud Program on August 8 in Beijing, aimed at providing schooling support for impoverished children.
Deng Li, vice-president and member of the Secretariat of the All-China Women's Federation (ACWF), attended the event.
On behalf of the CCTF, Deng received donations from a national biotech company and presented a commemorative flag to the company, marking the start of the public welfare initiative.
The program was the second collaborative charity initiative jointly launched by the CCTF with Aoding Biotechnology Cooperation, based in the city of Qingdao, east China's Shandong Province.
Poverty-relief initiatives should start from fostering youngsters' ambition in shaking off poverty. Allowing children from impoverished regions gain access to good education is an important task of poverty alleviation, by stopping further poverty inheritance in the next generation.
The CCTF has regarded improving children's education conditions in impoverished regions as its significant mission, the organizer added.
Started in 1989, the Spring Bud project has so far benefited as many as 3.45 million children from remote, disadvantaged regions.
As part of the program, the company-supported charity initiative aims to assist education; boost teenager and children's development; and win the battle against abject poverty.
Zhu Xisheng, secretary-general of the CCTF, praised the corporate sponsor for their support and employees' collective participation in offering emotional care and privacy protection toward children.
The company's CEO Yang Xiaojie said the Spring Bud Program has become a key part of its cultural strategy. The initiative demands long-term continuous effort with specific plans and responsibilities, he added.
The company had planned to support 1,000 impoverished students last year, but it eventually funded over 2,000. The additional funds were raised spontaneously by employees. The company encouraged its employees to pair up with the girls in need, so as to provide long-term assistance.
The company has received many prizes, including the ACWF's China Women and Children's Philanthropy Award (2015-2016) and the CCTF's Education Public Welfare Badge.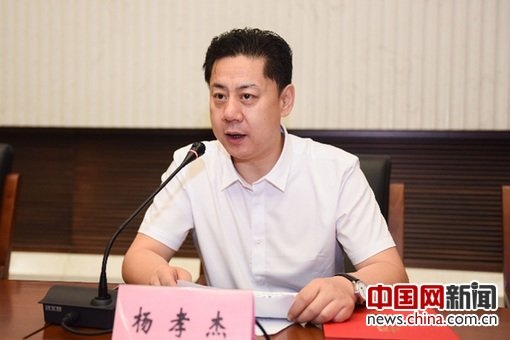 Yang Xiaojie speaks during the ceremony. [china.com.cn]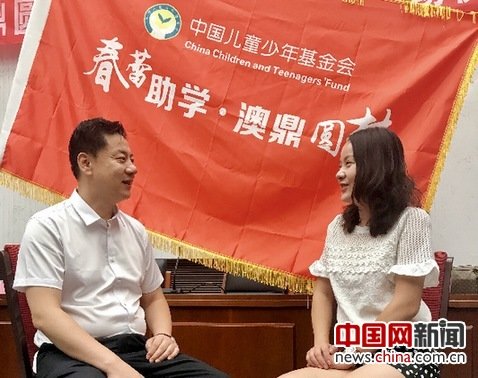 Yang Xiaojie speaks at an interview about his company's support for the CCTF's Spring Bud initiative. [china.com.cn]
(Source: China Women's News/Translated and edited by Women of China)