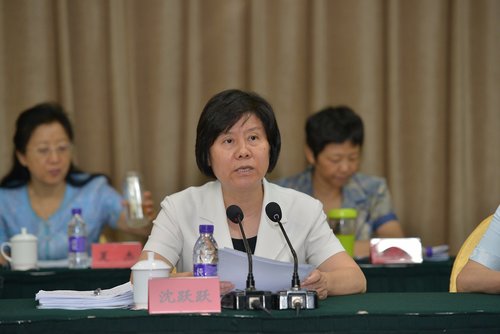 Shen Yueyue, president of the ACWF, speaks at the meeting.[Women Voice]
President of the All-China Women's Federation (ACWF) Shen Yueyue delivered a speech to officials on August 3, in which she urged them to thoroughly follow Chinese President Xi Jinping's latest remarks and resolve to further deepen the federation's reform.
Shen made the speech at an enlarged meeting of the Standing Committee of the ACWF in Beijing.
She asked women's federations at all levels to regard studying the spirits of President Xi's important speeches as an important political task of the current period and the future, and always think and act in unison.
Shen's Three Requirements
Shen said that attendees should be fully aware of the historic transformation achieved by the development of the undertaking of the Party and the State since the 18th National Congress of the Communist Party of China (CPC) in late 2012, and lead women from the general population to enhance their confidence in the socialist path, as well as its theories, system and culture with Chinese characteristics.
They are also required to deepen their understanding of a series of thoughts, opinions, judgments and measures that Xi raised in his latest speech; gain a good understanding of the essential features of Chinese development in the current stage; and, rally and lead grassroots women in playing a "half-sky role" in advancing the cause of socialism with Chinese characteristics
Moreover, she urged them to unswervingly stick to the leadership of the Party and follow basic requirements for running the Party with strict discipline; to enhance the "Four Consciousnesses", namely consciousnesses of the ideology, the whole, the core and the line; and, to resolutely uphold President Xi's status as the core leader.
Two Kinds of Awareness
In her remarks, Shen called on attendees to always adhere to the leadership of the Party and undertake political tasks.
Guidance in Four Aspects
In addition, she pointed out that attendees should enhance guidance ideologically and politically; stress guidance in core values; pay attention to guidance in cultivating civilized social trends; and, stick to guidance through role models.
Five Efforts to Strengthen and Invigorate the Grassroots
Shen urged attendees to use Party building to lead the building of women's federations; further enlarge the coverage of the federations; expand work forces; build Women's Home activity centers nearby grassroots women; and, fully play their roles.
Exploring a Long-term Mechanism that Makes Uses of Part-time Staff
Shen asked attendees to enhance education and training; improve related systems and mechanisms; and, strengthen incentive mechanisms and safeguard systems.
Requirements for Online Work
Firstly, officials should enhance online publicity, education and guidance work while maintaining a clear political stance, said Shen.
Furthermore, they are urged to make full use of the internet to contact women in a widespread manner and offer them targeted services.
Additionally, they should be more clear in their aims and time-effective when making their voices heard online.
Strengthening Work Conduct and Self Building
Shen asked attendees to have clear direction and firm stance in politics, and vigorously improve work conduct;
She also asked them to keep closer and more effective contact with related departments, other mass organizations and social groups as well as grassroots women's federations;
The ACWF should take the lead in advancing its own reform and guide reform of federations across the nation. Women's federations at all levels should fulfill their leading role in the reform. Part-time officials should do their best to incorporate themselves into the federations and contribute ideas and proposals.
Song Xiuyan, vice-president and first member of the Secretariat of the ACWF, speaks at the meeting. [Women Voice]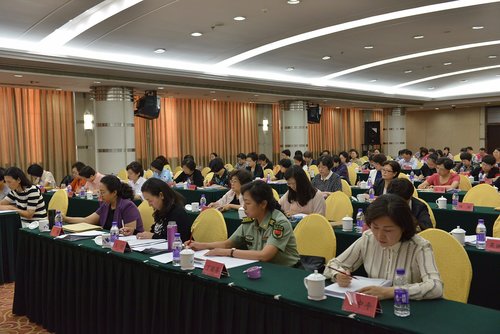 Attendees at the meeting [Women Voice]
Attendees at the meeting [Women Voice]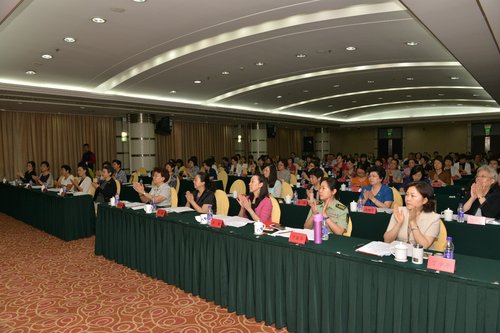 Attendees at the meeting [Women Voice]
Attendees of the meeting [Women Voice]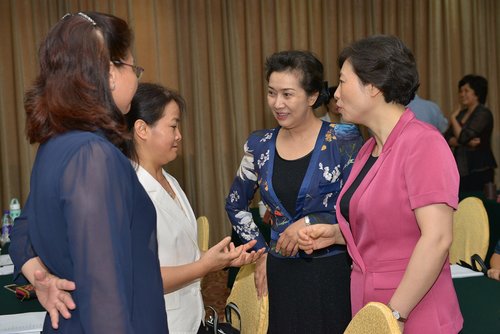 Attendees of the meeting [Women Voice]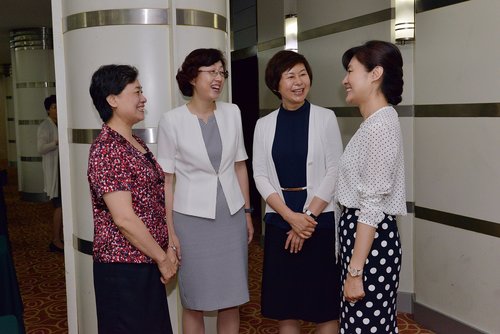 Attendees of the meeting [Women Voice]
(Source: Women Voice/Translated and edited by Women of China)