Song Xiuyan, vice-president and first member of the Secretariat of the ACWF, makes a speech. [Women of China/Zhang Ping]
An exhibition featuring promoting positive family education and virtues kicked off at the China National Museum of Women and Children in Beijing on May 22.
Song Xiuyan, vice-president and first member of the Secretariat of the All-China Women's Federation (ACWF), delivered a speech at the opening event.
Deng Li, vice-president and member of the Secretariat of the ACWF, presided over the ceremony.
Song noted the ACWF has carried out its Looking for the Most Beautiful Family campaign nationwide since 2014, comprehensively implementing President Xi Jinping's remarks on advancing the construction of civilized families.
The campaign has attracted hundreds of millions of households across the country to actively take part, and has been of great importance to the advancement of family civilization, said Song.
Organizers hope the exhibition can lead more families from the general population to further carry forward the best traditional virtues, Song commented.
More than 300 photos and 80 items related to families went on show as part of the exhibition. Meanwhile, the displays share stories from more than 40 inspirational households.
Song expressed her wish that the exhibition can also motivate women throughout the country to play an active role in building harmonious families while helping further the trend of socialist family civilization.
The exhibition is also designed to harbor a harmonious social atmosphere before the upcoming 19th National Congress of the Communist Party of China (CPC).
Alongside the exhibition launch, an event to mark the beginning of a related nationwide lecture tour was held on the same day.
Several participants shared their inspirational family stories, including Han Shouxun, whose family members each set aside around 50 yuan (U.S.$ 7) every month to do good deeds, and Lou Yuewen who has kept up writing family letters over the past two decades, totaling more than 500 to date.
The lecturers also included the family of Cao Jiancheng, who is keen on literature and art; Wang Chunyan's family, whose three generations share a passion for innovation and inventions; Lu Zhongyi's family, which is keen on reading; and, Chang Desong's family, which has constantly been updating a cultural corridor in their community.
Furthermore, the lecturers included Sun Rong's family, which established a volunteer team to do charitable deeds, and Pan Mingji's family, which has provided free medical service for local patients for 60 years.
The exhibition and the lecture tour will enter relevant units as well as urban and rural communities in future, to display the inspirational families' good virtues and influence more people and families in a positive way.
The exhibition runs till August 22.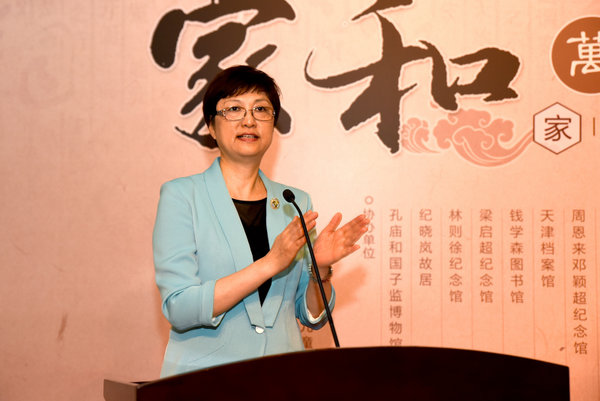 Deng Li, vice-president and member of the Secretariat of the ACWF, presides over the opening ceremony. [Women of China/Zhang Ping]
ACWF officials and several participants at the exhibition. [Women of China/Zhang Ping]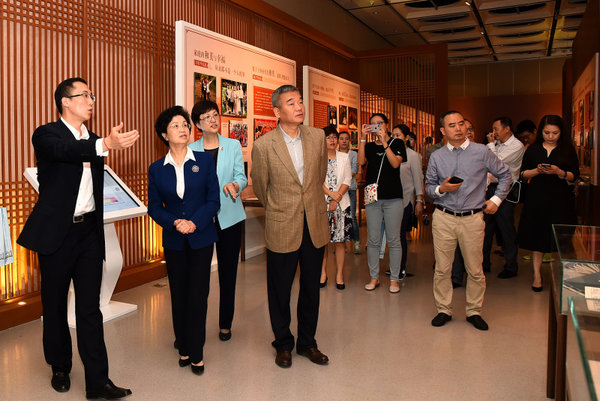 Song Xiuyan (L2) and Deng Li (L3) visit the exhibition. [Women of China/Zhang Ping]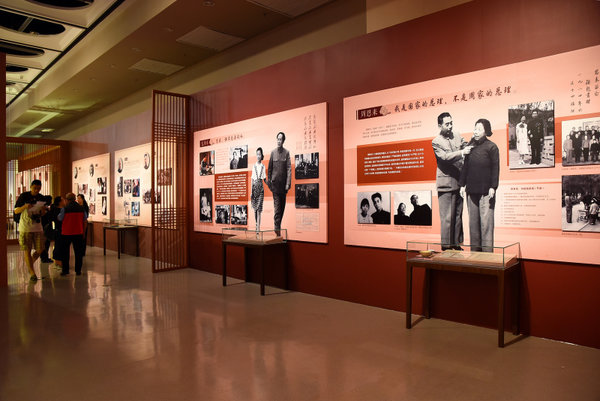 A corner of the exhibition [Women of China/Zhang Ping]
A representative (L1) of the Looking for the Most Beautiful Family campaign gives an interview. [Women of China/Zhang Ping]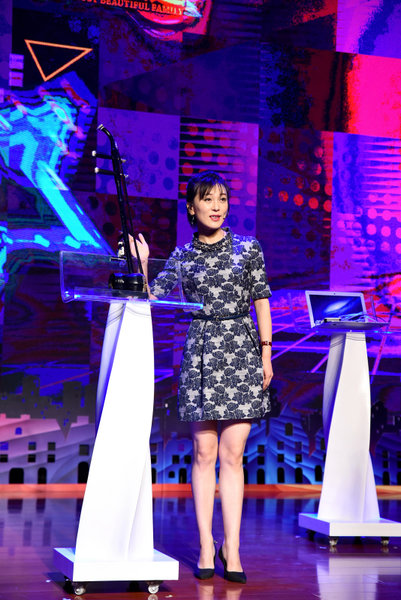 A participant at the event. [Women of China/Zhang Ping]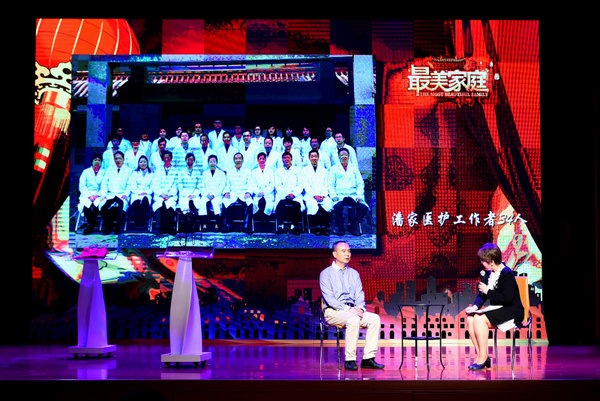 A group family photo is displayed. [Women of China/Zhang Ping]
(Source: Women Voice/Translated and edited by Women of China)