Shen Yueyue, president of the ACWF, visits a kindergarten in Beijing on July 7. [China Women's News/Yang Rui]
Shen Yueyue, president of All-China Women's Federation (ACWF), paid a visit to several kindergartens, communities and social service centers in Beijing from July 7-8, to inspect the work carried out by grassroots women's federations on family education in the capital.
During her visit, Shen asked officials to keep in mind the important spirit of President Xi's speech delivered at the celebration ceremony of the 95th anniversary of the Communist Party of China (CPC) on July 1, which emphasized families, family education and family virtues, as well as officials' role as the link between the Party and grassroots women.
Shen also urged them to innovate their work methods; promote more scientific family education; and, focus on developing children's moral traits.
Shen visited the Chinese Academy of Sciences No.3 Kindergarten on July 7 to investigate nursery education.
Later, she visited the parents training center and reading room of Xinglong Jiayuan Community, set up by personnel of the social work service center of the community to carry out family education. Children's communication skills have improved considerably since they have been given access to books and joined activities organized at the center, while parents volunteered for services, too, a social worker said.
Next, Shen went to the Asian Games Village No.1 Kindergarten, where she played games with kids and asked teachers about the main problems encountered in their job.
After learning that the majority of kids were self-motivated, Shen pointed out that such places should make full use of parenting schools, teaching parents scientific methods via the internet or other media platforms, in accordance with the typical problems displayed by children of each age, to promote their healthy growth.
At the China National Children's Center, Shen watched pre-school children learn how to make cookies. Shen suggested teachers should encourage kids to share the food they made with friends and parents. She hoped that the center could put moral education first while sticking to the principle of educating kids through practice.
Finally, Shen, together with presidents of local grassroots women's federations and education experts, held a symposium where she said she approved the work of grassroots women's federations and analyzed the new situation and problems concerning family education.
Shen emphasized that grassroots women's federations should grasp the meaning of President Xi's speech, saying "to guide and educate kids with correct acts, ideas and methods". Shen added that officials should "realize the importance and urgency of family education; and, give more scientific guidance on family education."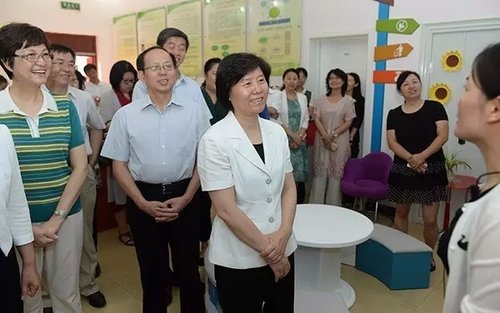 Shen Yueyue talks with a social worker at Xinglong Jiayuan Community Center in Beijing on July 7. [China Women's News/Yang Rui]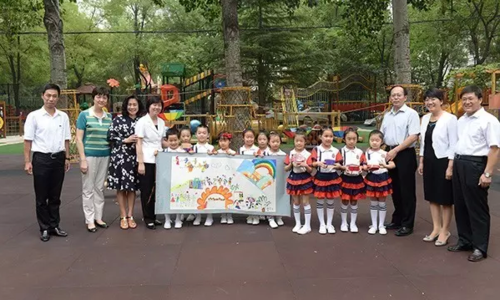 Shen Yueyue takes a picture with children at a kindergarten in Beijing on July 7. [China Women's News/Yang Rui]
Children play a game at a kindergarten in Beijing. [China Women's News/Yang Rui]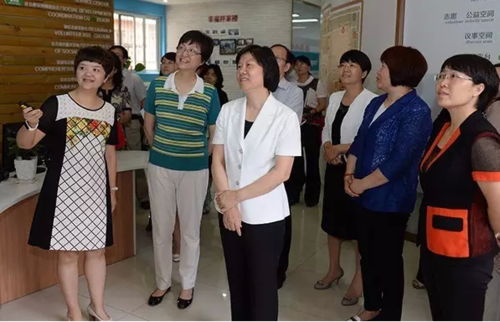 Shen Yueyue visits the social work service center of a community in Beijing. [China Women's News/Yang Rui]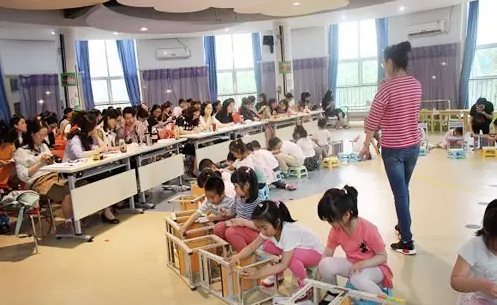 Children take a practice class at China National Children's Center. [China Women's News/Yang Rui]
Shen Yueyue visits a community in Beijing. [China Women's News/Yang Rui]
(Source: China Women's News/Translated and edited by Women of China)