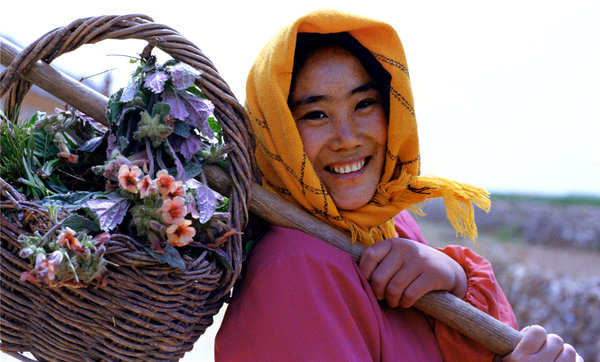 A Jiaodong Woman (1983). A villager in Luyang, Penglai, carries some flowers home after farm work.
The Art Museum of Renmin University of China in Beijing will open an exhibition of works by Lü Jingbo on December 29 to celebrate her photographic achievements over the past 40 years, organizers have announced.
The display will include 100 of her best known works, most of which were taken in her hometown of Jiaodong peninsula, east China's Shandong Province, in the 80s and 90s.

The works, in various styles, embody Lü's emotions of many different periods in the last four decades.

The exhibition will form an overview of reform and opening up and also concentrate on a presentation of the observation, reflection, and recording of Chinese society during this time.

Lü decided to become a photographer in the late 70s. In 1988, she served as a professional photographer in Penglai Cultural Center, Shandong.

Lü was given a solo exhibition at the National Museum of Art in her youth, which made her one of the first group of female photographers to achieve that.
In 1992, Lü's personal photo collection was published by People's Fine Arts Publishing House. Wu Yinxian, a renowned photographer and Lü's teacher, wrote a preface for the collection, in which he said that "Lü's works are full of local characteristic and clearly reflected the creative power and dedicated spirit of people from the general population in the
construction of socialism
."
Lü is presently in charge of the management work of China
Women Photographers
Association. She has dedicated herself to the development of Chinese women's photography.

The exhibition will run till January 10.
The following are some of Lü's works.
Daughters of the Sea (1982)
Status (1983)
Fighting Drought (1981). People in Mengjiacun village, Penglai, carry water to the fields to ensure crops' growth.
Honors (1984)
Parents Leave for Work (1982)
My Dowry (1983)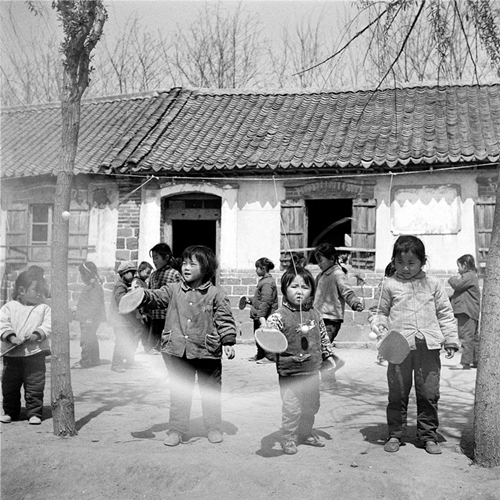 Practicing Ping-pong (1981)
Doing Laundry (1989). It was a trend for women in Chaoshui Town, Penglai, to go to the riverside to wash their clothes by bike which was a symbol of getting rich.
Weave Nets (1984). Women in Liujiawang village, Penglai, usually weave nets on the beach when men are out fishing on the sea.
Rural Women Go to A Fair After Gathering (1990)
Three Jiaodong Women (1986)
Fishing Light Festival (1982). People in Chuwang village, Penglai, celebrate the traditional festival on the 13th day of the first lunar month each year.
Peaceful Life (2002). A woman in Baise, south China's Guangxi Zhuang Autonomous Region, walks home after farm work.
Party (1988)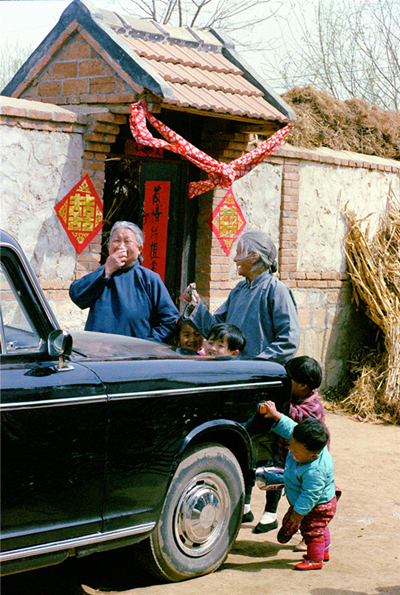 "We Rode Donkeys" (1984). Rural people in Jiangjiacun village, Penglai, begin to use cars for their weddings.