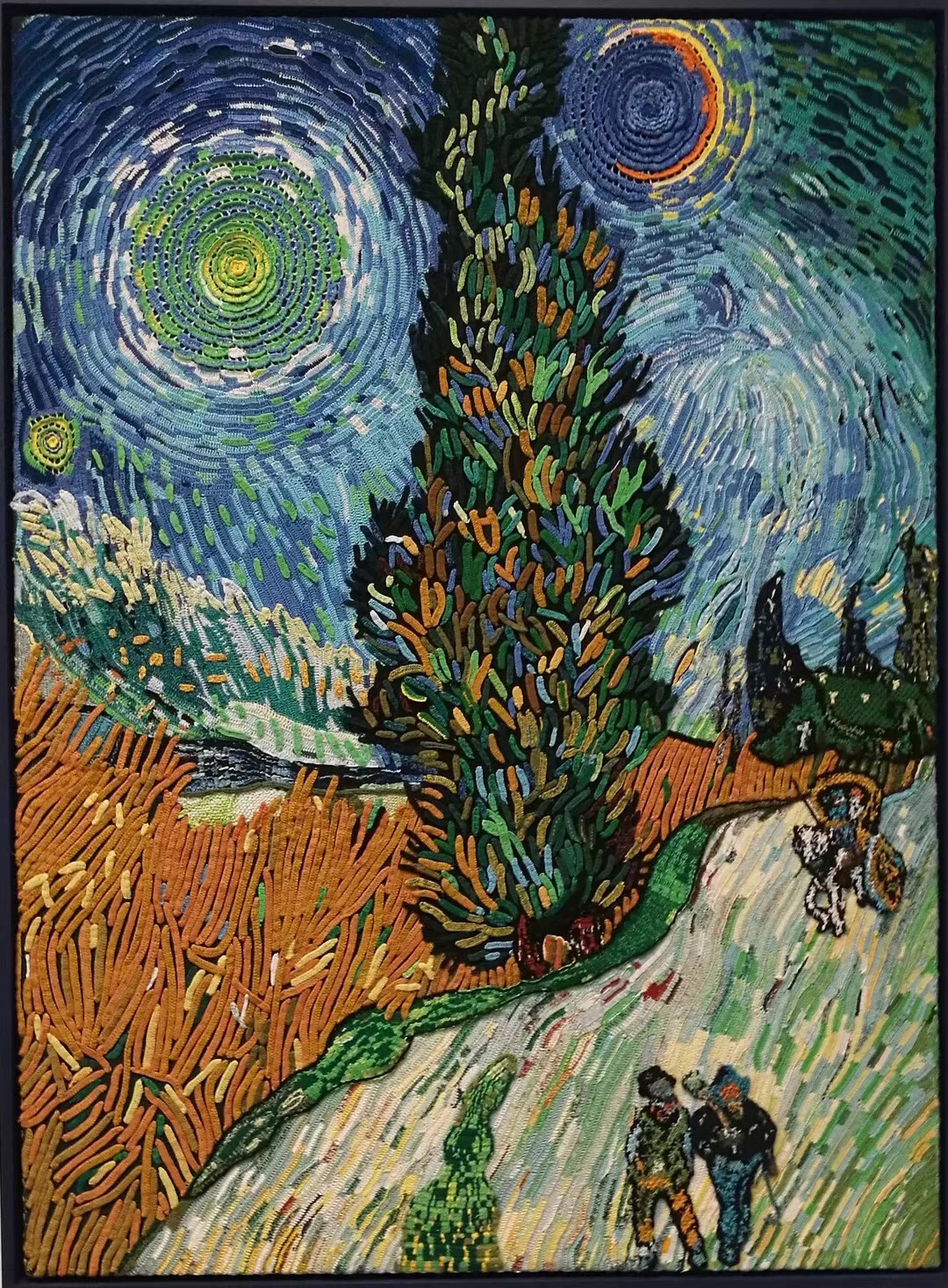 One of the works on display at the exhibition [Whb.cn]
The Powerlong Museum, in Shanghai, recently held an exhibition of crocheted art works to display the integration of ancient Chinese intangible cultural heritage and modern creativity.
Traditional Chinese crochet knitting is commonly known as making "knotted flowers". It employs woven cotton threads which are formed into a pattern by hand knitting.
As a specialty of the local Minhang District, the well-known Xinzhuang crochet knitting technique was included in the first batch of the city's intangible cultural heritage in June 2007. It was also listed as a Shanghai traditional craft in May 2009.
The skill used to be indispensable for local women, and was learnt as a way to support their families. With the development of the economy and society, and the changing needs of citizens, the skill gradually faded out of public life.
The exhibition boldly tracks some of the changes, presenting the creative transformation and innovative development of traditional crafts.
For example, one of the exhibited works, created by the Jin Longhua, an inheritor of the local craft, and her production team, is based on Vincent Van Gogh's masterpiece The Starry Night, which adds to the dynamism and visual perception of the painting.
Another work, based on Van Gogh's Road with Cypress and Star, blends different colored lines together, and uses over 120 streaks to formulate over 140 colors, giving the painting a vivid sense of expression.
According to the critics, the exhibition is an innovative attempt to present a traditional cultural heritage. It uses crochet techniques to display world-famous paintings, and also highlights traditional Chinese skills.
One of the works on display at the exhibition [Whb.cn]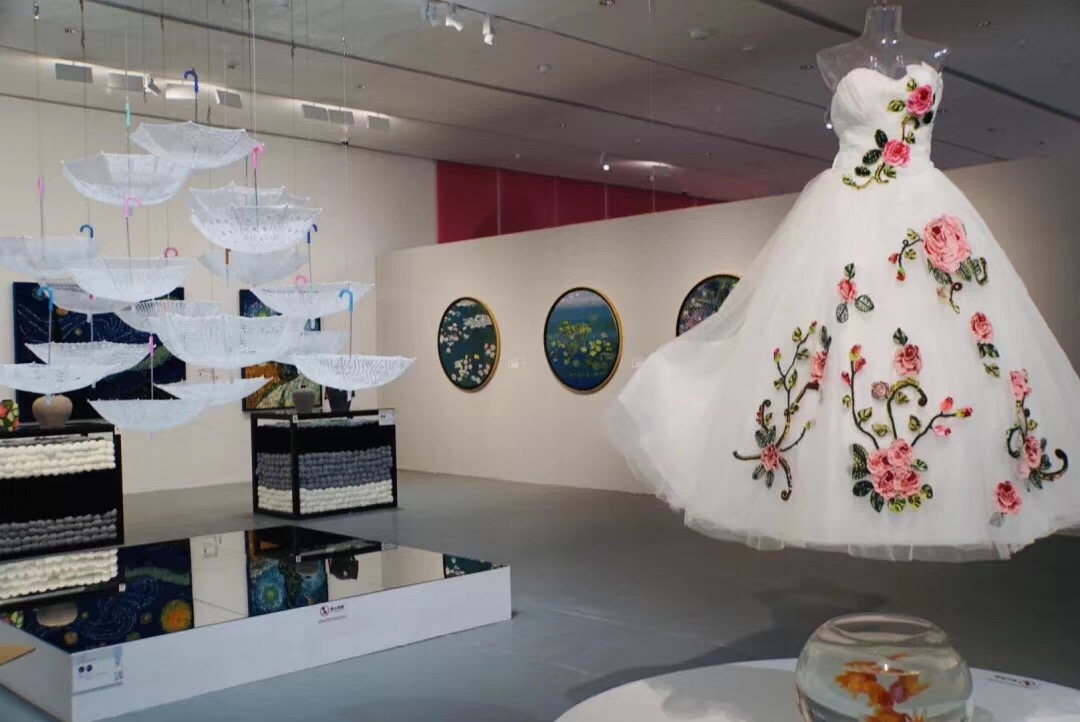 One of the works on display at the exhibition [Whb.cn]
A visitor takes a photo at the exhibition. [Whb.cn]

(Source: Whb.cn/ Translated and edited by Women of China)