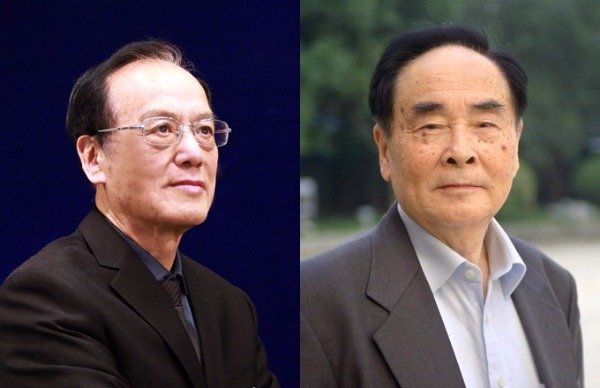 Wang Zeshan (L) and Hou Yunde (R)
Explosive expert Wang Zeshan and virologist Hou Yunde received the 2017 State Preeminent Science and Technology Award — the nation's highest scientific award — in Beijing on Monday.
President Xi Jinping presented award certificates to them at an annual ceremony held in Beijing to honor distinguished scientists and research achievements.
Wang, 82, is an academician at the Chinese Academy of Engineering (CAE). He is known in the academic field as the "King of Explosives" for his research into explosives that have great civilian and military applications. His inventions have improved the launch range of Chinese missiles and cannons by more than 20 percent.
Hou, 88, also an academician at the CAE, is the founder of China's modern virology study. He laid the foundation for China's molecular virus research, wrote numerous textbooks, created China's first genetically engineered drugs — highly potent drugs that can be mass-produced — saving millions of lives and billions for the country's economy.
He also designed China's modern disease control and prevention system that successfully repelled SARS, MERS, bird flu and other major outbreaks in the past decade. He is still working at frontier research as the chief designer for the national project on combating HIV and hepatitis.
The State Preeminent Science and Technology Award was first established in 2000. So far, 29 Chinese scientists have been granted this honor. Each recipient receives a 5 million yuan ($750,000) prize.
Other leaders, including Li Keqiang, Zhang Gaoli and Wang Huning, were also present at the ceremony.
(Source: China Daily)