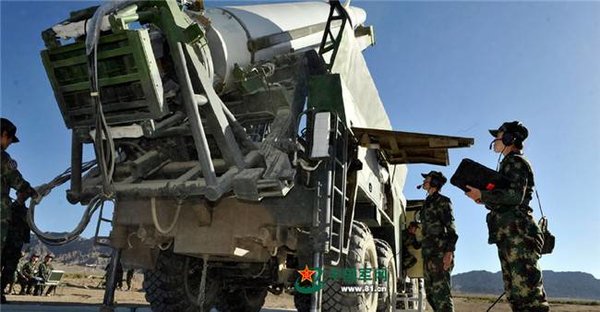 Members of the all-female missile brigade carry out an exercise. [81.cn]
China's first all-female missile battalion has accomplished numerous training missions and maneuvering tasks since it was established in 2011.
To date, the battalion has successfully launched 10 missiles of three different types.
In 2010, 35 female soldiers were selected from the No.2 Artillery Corps to team up to form a missile launching unit. The following year, they performed their first live launch mission and launched two missiles, correctly hitting their targets.
A good grasp of theory and skilled launch operations are necessary for their tasks. Some 91 percent of the battalion members hold a college degree or above.
The intelligent and hardworking soldiers remember every command and instruction to make exact operations. They train and fight like their male counterparts and have become stronger and more tenacious, say commentators.
In 2012, the battalion launched three missiles successfully in the desert at the foot of the Kunlun Mountains, signifying the completion of their first live missile launch and the start of their real-life combat capability.
Currently, the battalion has realized a transformation from simple launch unit to combat launch unit, and advanced from single launches to continuous launches.
The battalion has been conferred with collective honors many times. In 2015, it was awarded the title of National March 8th Red Banner Collectives.
China has set up female teams to undertake combat tasks and special police missions in many sections of the armed forces.
For example, the first women special combat battalion was established under a special combat brigade of the No.38 Group Army in 2013. The first women marine task force was established in 1995. The first women airborne team was established in 1991. And, a crime-fighting team was established by the Armed Police in 1984.
Xu Xuesong, a researcher from Academy of Military Science PLA China, said: "In recent years, the ideological and political construction and the combat capacity of the strategic missile troops have been continuously reinforced."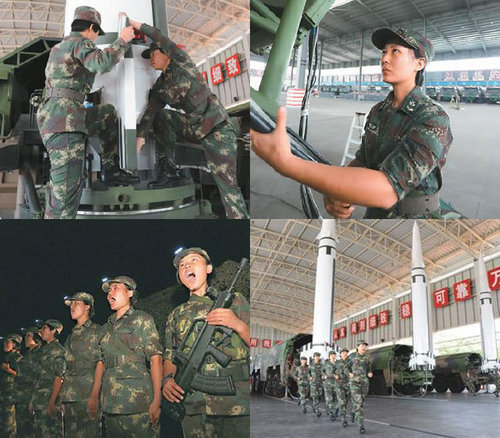 Members of the all-female missile brigade carry out exercises. [Chinanews.com]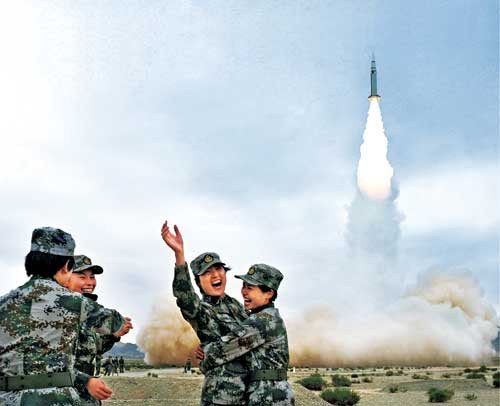 Female soldiers celebrate a successful missile launch. [plapic.com.cn]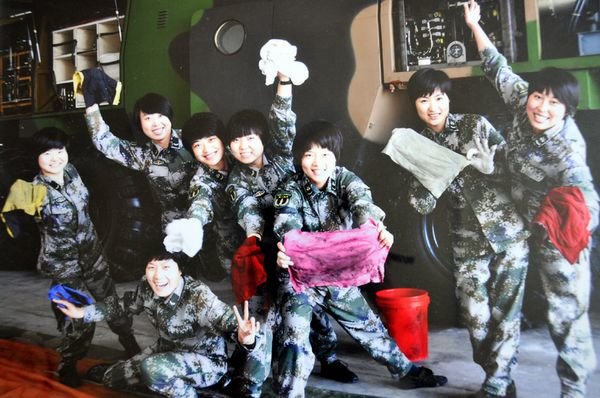 Female soldiers pose after completing maintenance tasks. [Xinhua/Yang Lei]
(Source: mod.gov.cn/Translated and edited by Women of China)