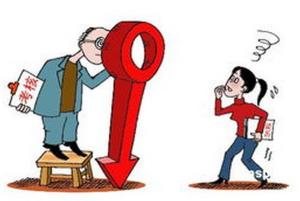 Gender discrimination is still relatively common in China and many women who encounter it in employment choose to keep silent.[xl7788.com]

China's first workplace gender discrimination lawsuit reached settlement in the Haidian District Court in Beijing on December 18, 2013.

The case, launched by a girl named Cao Ju (alias) against the Juren School, a private training institute, ended with the school making a formal apology to Cao and providing her with compensation.

Cao had filed the case against the school for rejecting her job application on the basis that they only recruited male candidates.

Cao was accompanied in court by her attorney, Liu Minghui, who is also a professor at the Law School of China Women's University. Juren School Principal Yin Xiong also appeared in court.

Cao originally demanded 50,000 yuan (US$ 8,176.19) in compensation. Yin said the school gave up its right to defense, "not because we had gender discrimination intentions in our recruitment, but because negligence on the part of our human resources department caused unnecessary misunderstandings."

In the end, Juren offered 30,000 yuan (US$ 4,905.71) in compensation and formally apologized to Cao.

After the case was settled, Yin said, "This case has had a great influence in China. First, it has drawn public attention to the need to improve human resources departments. Second, authorities and legal experts should strive to create supplementary regulations on the maintenance of gender equality in employment based on the Employment Promotion Law."

Cao said that she would use the compensation money to do charity work and thanked all those who have helped her for their support."

"I hope this case will inspire other women like me to stand up for their rights," she said.

Gender discrimination is still relatively common in China and many women who encounter it in employment choose to keep silent, despite the fact that the Employment Promotion Law enacted in January 2008 clearly states that employment discrimination cases can be prosecuted.

This year, China's State Council, the Ministry of Education and other relevant departments have issued several notices to protect the rights of women college graduates and prohibit employment discrimination in any form.

(Source:chinanews.com/Translated by womenofchina.cn)
Please understand that womenofchina.cn,a non-profit, information-communication website, cannot reach every writer before using articles and images. For copyright issues, please contact us by emailing: website@womenofchina.cn. The articles published and opinions expressed on this website represent the opinions of writers and are not necessarily shared by womenofchina.cn.