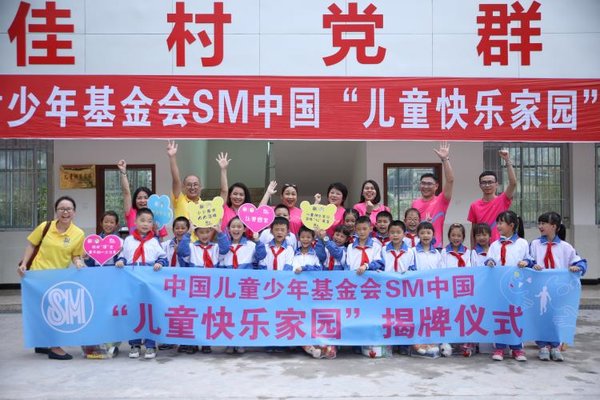 Attendees at the opening ceremony of Leshan's Children's Home. [CCTF]
Organizers in the city of Leshan, southwest China's Sichuan Province, opened a local Children's Home center on September 19 with financial backing from shopping mall firm SM China.
The home center will provide a reading and activity site for over 200 so-called "left-behind" children, who live without supervision from their migrant parents who have moved away to work in cities elsewhere.
The project is an initiative of the All-China Women's Federation and China Children and Teenagers Fund.
At the center, children can also receive care, safety awareness knowledge, and psychological counseling.
The center covers an area of about 60 square meters, and is equipped with books, musical instruments, toys and TVs, as well as computers which children can use to contact their parents.
After the opening ceremony, over 20 children played with toys and read books.
Officials and attendees also made special visits to the homes of impoverished left behind children and provided them with daily necessities.
At present, there are 874 Children's Homes across the country in total.
According to Johanna Rupisan, head of operations for SM China, her company is set to fund the construction of at least 10 more Children's Homes in the next five years in cities including Xiamen, Suzhou, Tianjin and Chongqing, and east China's Shandong Province.
SM China also set up donation centers in its shopping malls at the end of May, where donors could receive small gifts from the company, Rupisan said.
"We will organize more charity activities in the future, and call on more citizens to participate," she added.
To enrich children's lives, local women's federations will organize a variety of activities such as parent-child classes, science popularization and self-protection knowledge training.
Children read books in the Children's Home center. [CCTF]
Children play with toys in the center. [CCTF]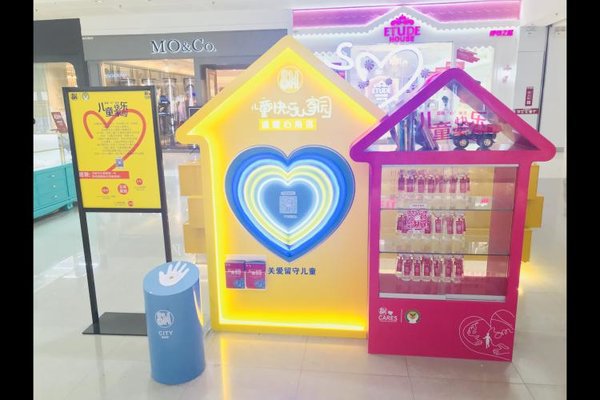 A donation center inside a SM China shopping mall. [CCTF]
(Source: China Children and Teenagers Fund / Translated and edited by Women of China)