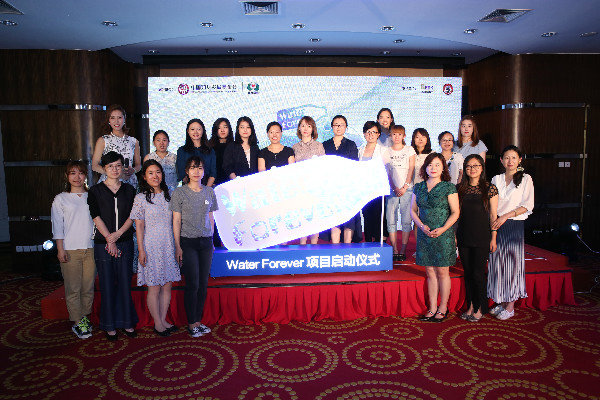 Participants on stage at the event. [Women of China]
China Women's Development Foundation (CWDF) launched a project called Water Forever in Beijing on June 5 to mark World Environment Day and promote public awareness of water conservation.
At the gathering, those present included officials from the CWDF, China Everbright Bank, and Pacific Coffee.
Some news media and environmental protection volunteers also attended the ceremony.
The United Nations (UN) has designated "Beat Plastic Pollution" as the theme of this year's World Environment Day.
In modern society, plastic pollution can be seen everywhere, and large-scale consumption of plastic bottled water has also resulted in a staggering amount of waste.
However, many regions still struggle due to a lack of water.

In order to truly implement the environmental protection concept, CWDF has unveiled a vacuum flask labeled 'Water Forever', which is also the theme of the activity.
Those who buy vacuum flasks can get free water refills in designated places, whilst all profits will be donated to support the CWDF's Water Cellars for Mothers Project and promote other water-saving charities.
Meanwhile, the project will also try to provide safe drinking water for more people, and it will play a positive role in reducing plastic pollution and a waste of water resources, and building water supply facilities in arid regions.
As partners of the project, China Everbright Bank and Pacific Coffee are committed to strengthening cooperation on environmental protection.
Furthermore, under President Xi Jinping's guidance on building ecological civilization, China has promoted a series of work to step up the environmental protection progress and the environmental protection cause has also undergone historic and overall changes, with the environment largely improved.
According to the report at the 19th National Congress of the Communist Party of China (CPC), everyone should be a promoter and participant to encourage harmonious development and better lifestyles.
Furthermore, we should transform our environment-related awareness into real actions, including conserving resources and protecting the environment, said an official.
"We sincerely want to invite more enterprises and people to participate in the project to work for a better future and sustainable development," the official added.
Attendees at the gathering [Women of China]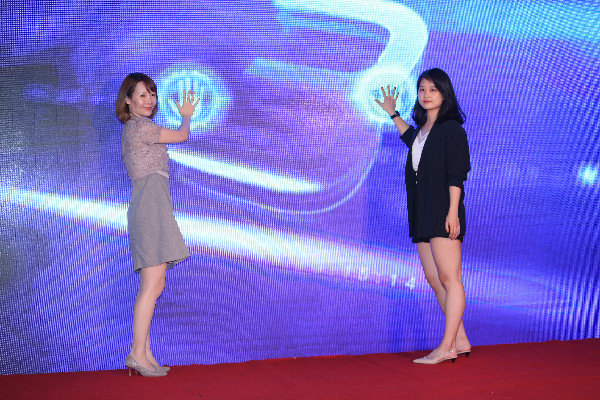 Representatives launch the project. [Women of China]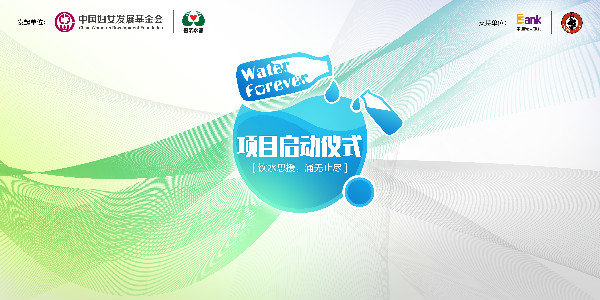 The Water Forever Project. [Women of China]