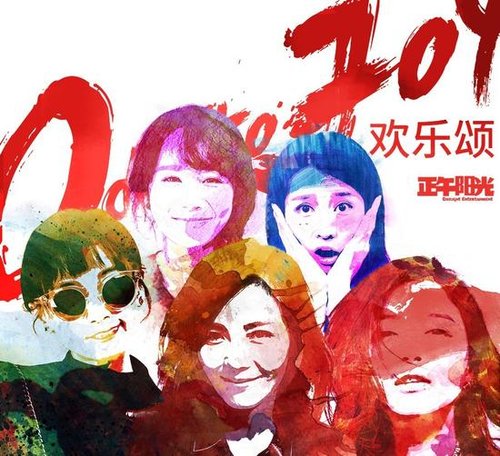 Poster of Ode to Joy. [ent.sina.com.cn]

An online survey conducted by social media platform Sina Weibo, revealed that female college graduates born in the 1990s are the most faithful audience of hit 2016 Chinese drama series Ode to Joy (Huanle Song).
The series is a modern urban drama featuring five single career women who live in an apartment building called Ode to Joy. It takes women's independence and friendship as its theme. The main cast includes Liu Tao, Jiang Xin, Yang Zi, Wang Ziwen and Qiao Xin.
It has received 5 billion internet views in total as of May 3, ranking it among the top three drama series in internet broadcasting. It scored the highest and third highest rating ever on two Chinese satellite TV channels, respectively, on Tuesday.
Among those who mentioned Ode to Joy in their blogs, up to 84.2 percent are female; 73.1 percent are the younger generation born in the 1990s; and, 82 percent are graduates with a bachelor degree or above, according to the survey.
The results are to be expected, one netizen commented. Women have become the largest consumer group in the culture industry. They are the main audience of TV shows, fans of big concerts, and readers of fashion magazines, so a large number of cultural works focusing on women's emotional experiences and consciousness have emerged, he added.
Female respondents who have recently entered into the job market showed great empathy with roles in Ode to Joy, said researchers.
"Ode to Joy is close to the real life of urban women. Sometimes, I see my own experiences in the drama," a respondent wrote on her blog.
"It's a good women's drama which focuses more on friendship among women than love," was a common response in the poll.
Poster of Ode to Joy. [ent.sina.com.cn]
Screenshot of Ode to Joy. [ent.sina.com.cn]
(Source: sina.com.cn /Translated and edited by Women of China)