A roundtable session focused on a greater and more constructive role for women in the positive development of cyberspace and the contributions they can make to that end is held in Beijing on October 30. [Women of China]
A group of female internet users, operators of Sina Weibo (China's equivalent to Twitter) accounts and members of the 'Big V' class of internet users gathered for a roundtable session, in Beijing, on October 30, to talk about how women can play a more constructive role in and contribute more to the development of cyberspace.
The roundtable gathering aimed to rally the support of women in the dissemination of positive energy on the internet and nurture a positive atmosphere for the further growth of cyberspace.
According to Sina Weibo, about 197,700 pieces of information have been released by 952 official accounts operated by the women's federations nationwide this year. They have been read by 1.14 billion people and generated 2.58 million interactions.
"The objectives of women in the new era are to fulfill due social responsibilities and contribute the efforts to their families. A rising number of women have broken traditional and stereotypical expectations of them and become an indispensable force in national development. The concept that women hold up half the sky has shaped both China and the world," said Ma Yan, a researcher from the Women's Studies Institute of China under the All-China Women's Federation in her address at the session.
Ma stressed that as society has become increasingly civilized and more and more diversified in the new era, the public should cast aside traditional prejudices against women, provide them with great support in their development, and respect their right to independently choose a personal life and to fulfill their relevant responsibilities.
For her part, Zhang Meng, president of Beijing Qingchuang Intelligent Technology Group, shared with attendees her seven-year experience promoting positive energy on the internet.
Zhang, who has three million followers on the Sina Weibo, has championed a group of women to do early morning physical exercises, initiated hot topics on fitness building, sent dictionaries to children in underdeveloped areas, and worked closely with the women's federations in the selection of female role models in both online and offline platforms.
Zhang emphasized that both the women's federations and Sina Weibo have played an important role in enabling her to bring sunshine to people around her since she made a debut on the microblogging site seven years ago.
Chen Changfeng, professor and executive deputy-dean of the School of Journalism and Communication at Tsinghua University, talked about helping women get better involved in the society of cyberspace.
She noted that women should give priority to kindness and adhere to self-independence, self-respect and self-dignity in using the internet.
Li Xiaomeng, former hostess with China Central Television (CCTV), said in her speech that she realized from her work as an anchor of a TV interview program that females cannot shake off their identity as a mother in daily life. She often shares her personal experiences online in fostering children to help women from various sectors better cope with the emotional stress of caring for their kids.
Zhu Yi, an associate professor from the College of Food Science and Nutritional Engineering at China Agricultural University, has 1.47 million online followers. She spoke about her experience in assisting the public to learn more about the sciences.
The ACWF also launched its Sina Weibo account matrix at the event in a drive to build closer interactions with regional women's federations, enhance the services and social influence of their Sina Weibo accounts.
In addition, the ACWF unveiled outstanding Sina Weibo accounts operated by the women's federations nationwide in a selection event, while Women Voice's microblogging account initiated a topic titled "Women's Actions in the Spread of Positive Energy" in a bid to involve more netizens in the promotion of positive energy on the internet.
The event was co-sponsored by the Publicity Department of the ACWF and the Bureau of Network for Social Work under the Office of the Central Cyberspace Affairs Commission, and jointly organized by the ACWF Internet Information and Communication Center and Sina Weibo.
A presenter at the roundtable gathering [Women of China]
An attendee talks about her efforts to spread popular sciences and help impoverished children drop-outs return to school. [Women of China]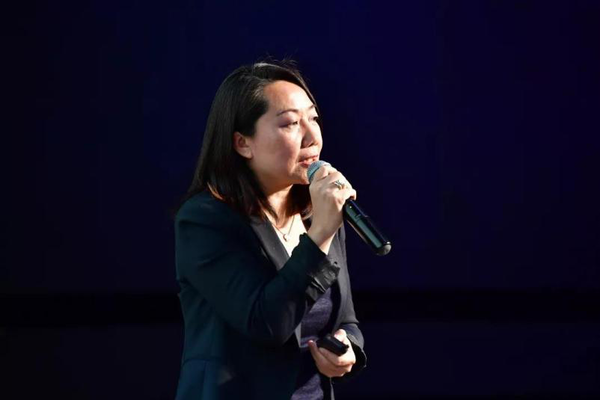 Li Zhengrong, manager of the governmental accounts affairs department at Sina Weibo, addresses the roundtable gathering. [Women of China]
Ma Yan, a researcher at the Women's Studies Institute of China under the ACWF, delivers a speech at the event. [Women of China]
Zhang Meng, president of Beijing Qingchuang Intelligent Technology Group, bestseller and expert in the efficient management of time, shares her experience in the promotion of positive energy via the internet. [Women of China]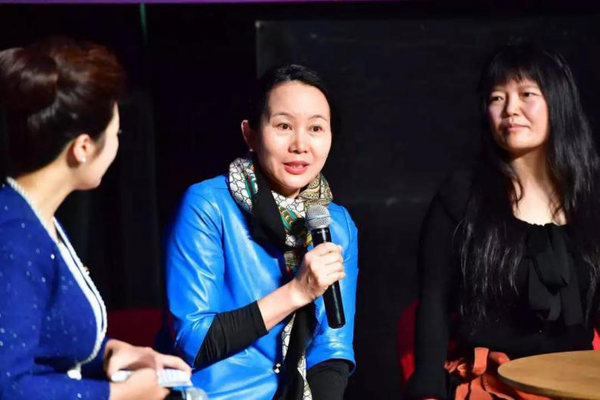 Chen Changfeng (C), executive deputy-dean and professor of the School of Journalism and Communication at Tsinghua University, speaks with other participants. [Women of China]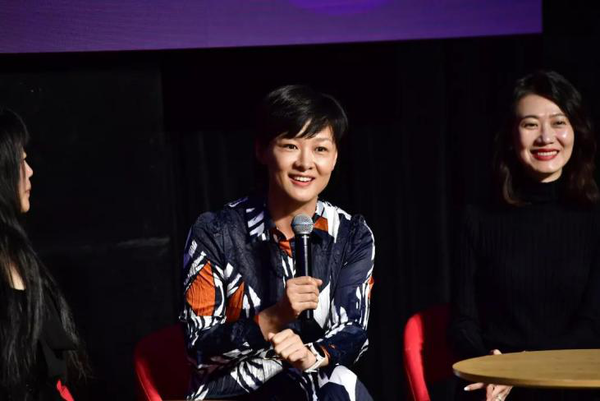 Li Xiaomeng (C), former hostess with China Central Television and a well-known media figure, speaks at the roundtable gathering. [Women of China]
Zhu Yi, an associate professor from the College of Food Science and Nutritional Engineering at China Agricultural University, shares insights from her involvement in the online dissemination of positive energy at the roundtable gathering. [Women of China]
A screenshot of the Sina Weibo account matrix operated by the regional women's federations [Women of China]
A Participant captures wonderful moment at the roundtable session. [Women of China]
Participants at the roundtable session. [Women of China]
(Source: cpc.people.com.cn/Translated and edited by Women of China)