A Women's Home [For Women of China]
Nineteen of Shanghai's women's homes were rated as "Advanced Women's Homes" recently after Shanghai Women's Federation launched a campaign to select outstanding Women' Homes to promote the brand and their practice of serving women.
Guanghua Women's Home in Xuhui District launched a number of WeChat groups to connect women and the women's federation. It encourages residents to donate or exchange their second-hand clothes, furniture and books through the WeChat platform and offline activities.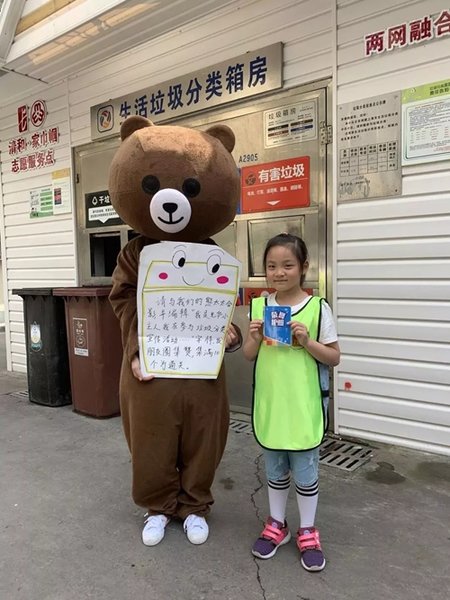 Guanghua Women's Home promotes garbage sorting. [For Women of China]
In 2018, the Guanghua Residents' Committee became a demonstration site of the municipal-level women's homes in Shanghai. Guanghua Women's Home was fully prepared for selection as an Advanced Women's Home by using internet technology to advance family education, women's rights-protection services and special women's family care.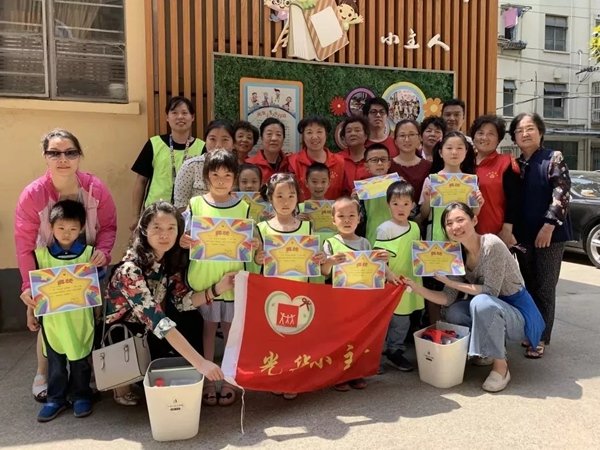 An activity held by Guanghua Women's Home [For Women of China]
Meilongjiucun Women's Home of Lingyun Residential District in Xuhui divides a 50-square-meter multifunctional room into four functional areas for women's rights protection, family education, consultations and youth reading.
Meilongjiucun Women's Home emphasizes women's leading role, and invites female representatives and officials of the local women's federation to take part in serving the women residents.
Children make garbage sorting posters. [For Women of China]
The women's home also involves third-party organizations in its activities for providing more professional service. It invites doctors of Traditional Chinese Medicine to provide professional medical consultation to career women, and holds red wine salons to teach women how to taste wine and enjoy their lives.
Shanghai Women's Federation uses Women's Home as a base to carry out activities and provide services to women. Women's federations have made good use of more than 7,000 women's homes in the city to connect with women.
Renhengbinjiangyuan Women's Home launches a course for foreign women in Shanghai [For Women of China]
(Women of China)
Please understand that womenofchina.cn,a non-profit, information-communication website, cannot reach every writer before using articles and images. For copyright issues, please contact us by emailing: website@womenofchina.cn. The articles published and opinions expressed on this website represent the opinions of writers and are not necessarily shared by womenofchina.cn.