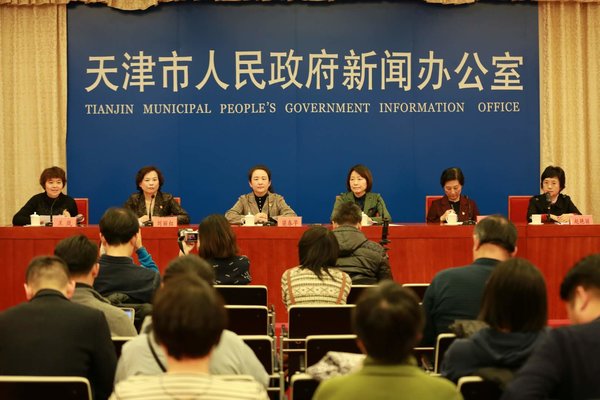 Attending officials at the news conference on December 14 [Tianjin Women's Federation]
Service centers for children will become universal in north China's Tianjin by the end of 2018, according to a news conference held there on December 14.
The conference was held by Tianjin Women's Federation to brief the public about its key tasks in the upcoming years.
Along with senior officials from other local authorities, President of Tianjin Women's Federation Dai Yun attended the release conference and gave her answers to the hot issues connected with women and children's interests.
The city will officially roll out a five-year scheme intended to offer local women various services and facilitate protection of their rights throughout their lives. It generally covers women's access to health, education, economic development, political participation and sound environment.
Accordingly, a total of 29 local authorities, including Tianjin Municipal Education Commission, Tianjin Municipal Commission of Health and Family Planning, and Tianjin Civil Affairs Bureau, are expected to prioritize their efforts in 25 specific topics and come up with 38 supporting measures to better meet local women's demands in terms of their health, schooling, employment, career development, social security and elderly care.
As for the further development of preschool education, Zhao Yanli, vice consultant-director of Tianjin Municipal Education Commission, said the city had completed the building and reconstruction of 106 kindergartens and put all of them into use this year.
Apart from continually increasing the number and scale of local public kindergartens, she added that the city would build and renovate a collection of preschool institutes in rural areas and new residential communities.
For her part, Zhang Fuxia, vice director-general of Tianjin Municipal Commission of Health and Family Planning, noted that the city had issued a circular to facilitate the cultivation of pediatricians and further improve their general competence, with an aim of securing the anticipated target of about seven pediatricians for every 10,000 children in 2020.
Moreover, all local community-based neighborhoods will have their own service centers, also known as Children's Homes, where children can undertake their academic studies, receive formal education and take part in various activities, by the end of 2018.
Therefore, Tianjin Women's Federation will prioritize its regulatory management of local service centers for children next year.
More specifically, the federation is set to update the services in children's nutrition and health, increase those practitioners' professional skills, by providing training and guidance in psychological counseling and family education.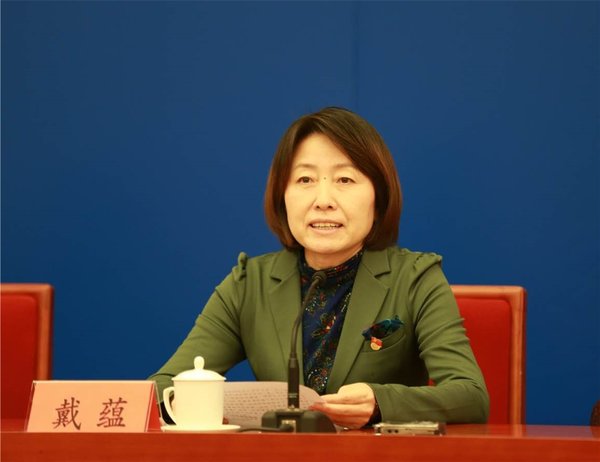 Dai Yun gives her speech at the event.[Tianjin Women's Federation]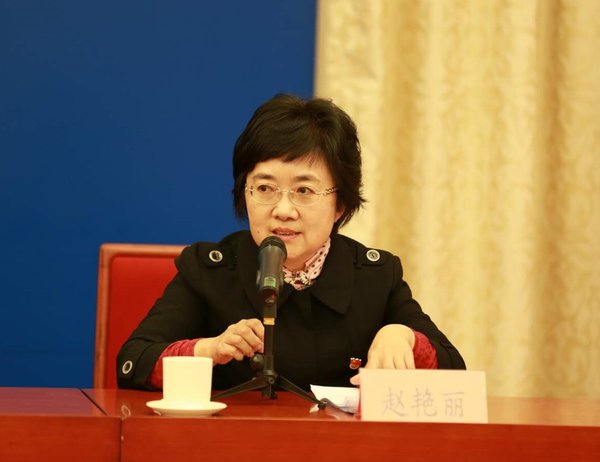 Zhao Yanli introduces the development of local preschool education. [Tianjin Women's Federation]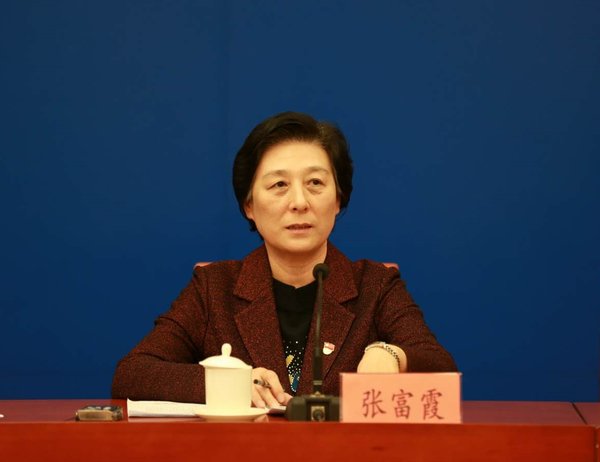 Zhang Fuxia talks about the further development of children's access to qualified medical resources. [Tianjin Women's Federation]
(Source: China Women's News/Translated and edited by Women of China)