In recognition of the upcoming International Women's Day which falls on March 8, the All-China Women's Federation (ACWF) has honored 10 outstanding women as 2015 March 8th Red-Banner Pacesetters.
Guided by the spirits of the 18th National Congress of Communist Party of China (CPC) and the 3rd and 4th Plenary Sessions of the 18th CPC Central Committee, women of all ethnic groups and from different walks of life in China have been striving for continuous improvement with high aspirations to make greater contributions to the realization of the Chinese Dream and the great rejuvenation of the Chinese nation, as had been called for by the 11th National Congress of Women. With all their efforts made, exemplary groups and individuals have emerged and have set fine examples for the public.
The pacesetters are as follows:
Li Yuanmin, Party branch secretary of a village in Yining County, northwest China's Xinjiang Uygur Autonomous Region, who has been treating people of different ethnic groups with equal amiability and warmth and has been praised around the region for her deeds;
Liang Fang, senior colonel, professor and the only female leader in discipline construction and academic research of China's National Defense University, who has been devoted to research and teaching activities concerning national security and military strategies;
Dong Mingzhu, president of Gree Electric Appliances Inc., who has led the modernized enterprise to achieve an annual revenue of over 100 billion yuan (U.S. $15.95 billion) and has vigorously promoted scientific and technological innovations in the company;
Wang Guiyun, Party secretary of Shandong Xiehe University, who has been dedicated to non-government funded education and medical services in rural areas;
Wang Huanrong, Party branch secretary of Xigao Village in Baoding, north China's Hebei Province, and director of the local women's congress, who has unswervingly upheld and reinforced socialist core values in the project of building beautiful villages;
Qin Kaimei, an ordinary primary school teacher in Qianjiang, central China's Hubei Province, who has moved the public with her extraordinary acts of protecting the students from ferocious criminals at the risk of her own life;
Wang Liping, scriptwriter of Shanghai Film Group, who has been producing works diligently with great passion and has been spearheading the television screenwriting industry in China;
Zhang Jinyuan, head of the Jiangxi Women's Voluntary Service Center, who has been concerned with geriatric nursing and has initiated a comprehensive voluntary service model specially for seniors;
Cirenzhuoga, director of the carpet factory in Chengguan District, Lhasa (capital of southwest China's Tibet Autonomous Region), who has devoted herself to carrying forward the traditional culture and producing carpets characteristic of Tibet;
Liu Qingju, professor and president of the Research Institute of Engineering and Technology in southwest China's Yunnan Province, who has been engrossed in a number of scientific and technological research projects and has been the leading figure in many innovative national-level achievements.
In addition, the ACWF confers the honorable titles of "March 8th Red Banner" and "Able Woman" upon 300 and 1,000 individuals respectively; and titles like "March 8th Red Banner Group," "Able-Women Post" and "Able-Woman Advanced Group" are given to outstanding units and institutions.
Li Yuanmin [China Women's News]
Liang Fang [China Women's News]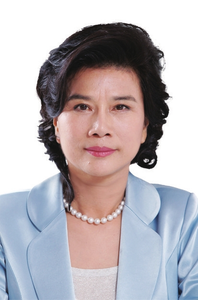 Dong Mingzhu [China Women's News]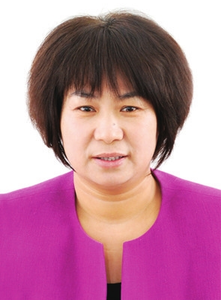 Wang Guiyun [China Women's News]
Wang Huanrong [China Women's News]
Qin Kaimei [China Women's News]
Wang Liping [China Women's News]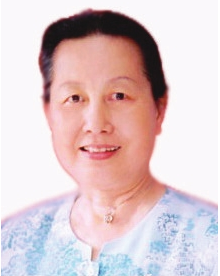 Zhang Jinyuan [China Women's News]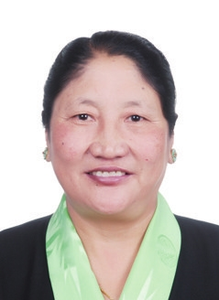 Cirenzhuoga [China Women's News]
Liu Qingju [China Women's News]
(Source: paper.cnwomen.com.cn/ Translated and edited by Women of China)