Yu Zhuoma teaches students in her spare time. [Women of China]
A promotional video featuring the Spring Bud project, a charity program launched 30 years ago to help girls in poverty-stricken areas go back to school and improve local educational conditions, debuted in about 600 movie theaters in cities across China on August 22.
The video, already shown on 5,000 screens across the country, will be screened over the next eight weeks, spreading touching stories of the girls who benefited from the project.
Under the leadership of the All-China Women's Federation (ACWF), the China Children and Teenager's Foundation (CCTF) launched the Spring Bud project in 1989. This year marks its 30th anniversary.
To date the project has received donations amounting to 2.1 billion yuan (US $293 million) from 27.84 million people. It has assisted more than 3.69 million girls, constructed 1,811 Spring Bud schools and released 2.17 million copies of book about girls' growth and safety.
Thirty years ago, some children in China's poverty-stricken areas were deprived of education. Among the dropout children, more than two-thirds of them were girls.
With the development of the project, the financial support for those girls came to cover not only their compulsory education but also university.
Today, besides financial support, the project provides left-behind girls with vocational education, security protection and companions.
A Tibetan girl, Yu Zhuoma from Dangxiong County in the Tibet Autonomous Region, has benefited from the project. Though she was an orphan, she got much love and care from people around her as well as the financial support from the project. After she graduated from university, she became an Air Force officer and tried to pay back the people who had helped her by serving as a teacher in her spare time and tutoring local children in Chinese.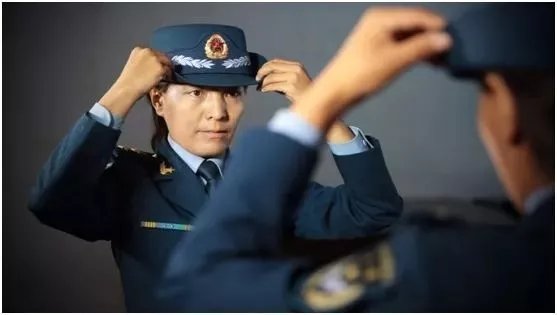 Yu Zhuoma is now an Air Force officer. [Women of China]
Many girls assisted by the project choose teacher as their vocation. Feng Yanhong is one of them. After graduating from college, Feng served as a teacher in a rural primary school that had only 20 students for more than 20 years.
Feng Yanhong rehearses a performance with her students. [Women of China]
The wife of Chinese President Xi Jinping, Peng Liyuan, chose to be the Spring Bud Special Envoy for the Advancement of Girls' Education, recognizing it as one of the most influential public welfare projects in China.
The charitable project, one of the country's longest lasting and most well-known, will continue to protect all girls and help them shine with beauty and elegance.
(Women of China)